Beans, like so many other items are difficult to find in a low sodium variety. But don't let that stop you from a great dish. Plan ahead as you will need some soaking time and cooking time. This bean casserole is as tasty as they get. It has a wonderful texture and flavor from slow cooking and a fantastic smoky taste after baking. It goes well with any meal as a side dish or as the star attraction for the main course. The original recipe has 465 calories and 709mg of sodium and was made by using canned beans all mixed together. Our new version has 268 calories and 245mg of sodium. That's less then half the sodium. The most important fact is that it taste as good as the original.    Soak' em, Cook' em, Bak'em and of course, Enjoy'em...

Baked Bean Casserole  -  Serving's: 6


Per Serving: - Calories 268;
Sodium 245mg;
Fat 1g; Protein 12g; Carbohydrate 54g; Cholesterol 0mg; Dietary fiber 14g
      Ingredients:   

10

1

1

1

2

1/2

1/2

1

2

1/4

8

ounces

large

medium

medium

medium

cup

cups

Tbsp

tsp

tsp

cups

15 bean soup mix (discard seasoning package)

Celery Stalk - chopped

Onion - chopped

Bell Pepper - chopped

Carrots - chopped

Catsup - low sodium

Dark Brown Sugar

Chinese Mustard

Liquid Smoke

Sea Salt

Water (more if needed)

Rinse the beans under cool water. Place into a bowl, cover with water 2 inches above the beans

and soak for 8 hours. (overnight)

Discard the water after soaking, rinse the beans and place into a crockpot.

Add celery, onion,carrots and bell pepper. Cover with water 1 inch above the beans.

Cook on low for 6 to 8 hours. Until beans are tender.

Pre-heat oven to 375 degrees f.

Spoon the cooked beans along with 2 cups of bean liquid into a 9 X 13 baking dish.

Reserve the remainder of the bean liquid.

In a separate bowl, mix together the catsup, brown sugar, mustard, liquid smoke and sea salt.

Pour over the cooked beans and gently mix through the beans. If the bean mix seems to be a little dry pour a small amount of the reserved bean liquid over the beans.

Place into oven and bake (uncovered) for 2 hours.

Check the beans after 1 hour to see if there is enough moisture.

Add liquid as needed to keep moist.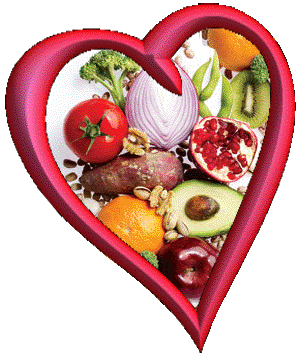 Healthy Recipes With Great Taste

Designed To Help Lower Your Sodium For Life

A Heart Healthy Life Style

Enjoy,


From Our Unsalted Heart To Yours...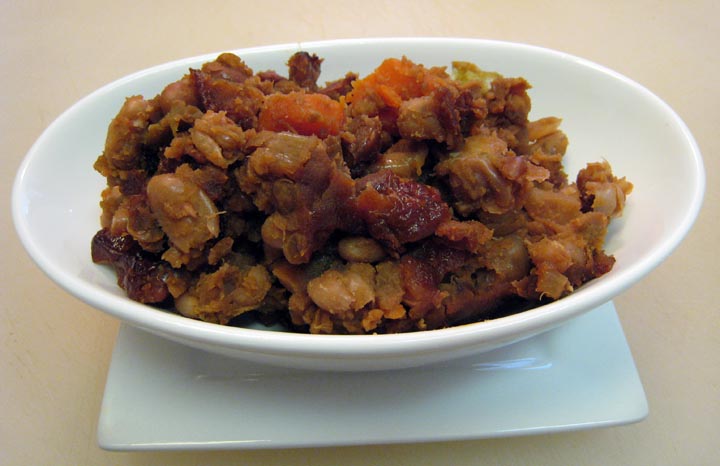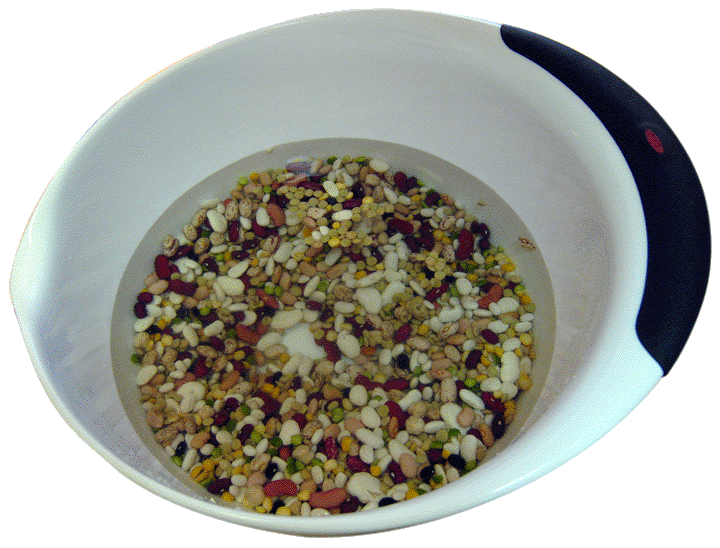 Baked Bean Casserole

Recipe by

Tony LeDonne