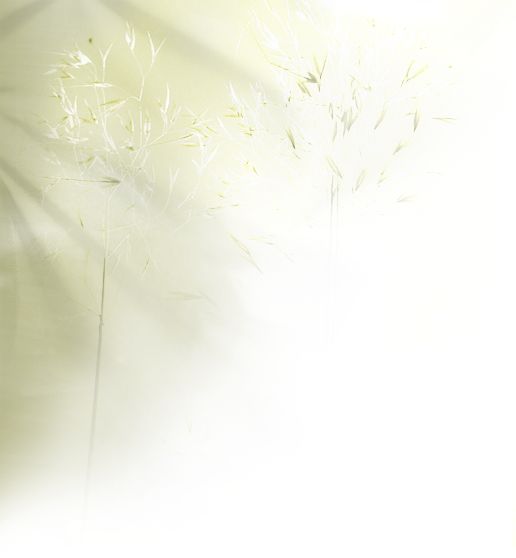 Simple Yet Elegant. A panko crusted chicken breast layered with creamy provolone cheese then rolled around tender asparagus. 

A mouthwatering dish that is easy to make and is ready is just 30 minutes. Crunchy outside, moist inside and heart healthy all wrapped up in a nice little neat package.Low sodium provolone cheese adds great flavor and a  creamy texture that will give you a wonderful finish to the dish. With only three hundred and sixty one millagrams of sodium, you can enjoy a tasty meal that is far below the norm  in sodium for a chicken combo that tastes this good. 

Serving's:  4 

Per Serving: - Calories 431; Sodium 361 mg; 

Fat 19 g; Protein 46 g; Carbohydrate 15 g; 

Cholesterol 119 mg; Dietary fiber 2 mg.

cup

Tbsp

small

squirt

tsp

tsp

pinch

pound

6 oz

slices

Tbsp

tsp

squirts

Chicken Asparagus Roll-Ups

Click the movie reel to view or download 

(Power Point Presentation)

A step by step cooking presentation.

Enjoy, 


From Our Unsalted Heart To Yours...
Vegenaise (Mayo made with grapeseed Oil)

Spicy Brown Mustard

lemon (juice & zest)

Hot Sauce (your favorite brand)

Dried Tarragon

Ground Black Pepper

No-Salt Seasoning (Kirkland)

Fresh Asparagus

Chicken Breast

Provolone Cheese - (Low Sodium)

Mama Carol's Grill'n Rub - (recipe below)

Garlic Powder

Olive Oil Spray

Prepare your Chicken

Rinse chicken breast under cool water. Dry with paper towel then place chicken into a freezer bag. Using a food mallet, lightly pound the chicken breast into a ½" thickness making it into an even flat cutlet.

Note: you can use a small frying pan in place of a mallet 

as well as any item that will allow you to flatten your chicken evenly

Set aside Chicken Cutlets till needed.

Rinse the asparagus with cool water then pat dry with paper towel.

The woody root needs to be snapped off. Take the end of the asparagus between your thumb and forefinger in both hands

Bend until it breaks. Continue until all of the asparagus are done

Place asparagus on a microwave safe dish. Sprinkle with Garlic powder & a little black pepper. Place into microwave oven and

cook for 1 ½ minutes on high. Remove from oven and set aside.

Note: There are many ways to cook asparagus. Oven, skillet, boil or even a barbecue. 

Using a microwave oven will cook your asparagus evenly and quick for this recipe.  

Any method you choose will give you a tender asparagus cooked and ready for your roll-ups.

Pre-heat oven to 450 degrees

In a small bowl - Place Vegenaise, mustard, lemon zest, lemon juice, black pepper, tarragon and hot sauce.

Mix till smooth and combined. Separate 1/3 of the Vegenaise mix aside in a small bowl as you will use it at serving time.

Set aside.  

NOTE: It's important that you separate what you will use to coat the chicken 

and the portion that you will use to serve at meal time. Cross contamination can make you and your family very sick.

Place panko bread crumbs into a small bowl. Add 1 tbsp Grilln'rub and mix together – set aside

Lay a sheet of plastic wrap on a flat surface. Lay the chicken cutlet on top of the plastic wrap then sprinkle with Mama C's Grill'n'rub. Set a slice of provolone cheese on top of seasoned chicken at one end. Lay 5 cooked asparagus spears on top of cheese. Begin to roll up the chicken. Use the plastic wrap to help you roll so that the chicken doesn't't stick to your fingers and rolls evenly. Continue to roll until you have a complete little package.

Spread the Vegenaise mixture over the chicken roll-up. Sprinkle seasoned panko to coat Turn the roll-up over and repeat on opposite side. Spray a baking pan with non-stick oil spray and place each coated roll-up into your pan. Place pan into oven and

bake for 20 minutes.

Chicken will be done when it reaches an internal temperature of 165 degrees on a thermometer and a has a golden crust.

Remove from oven and allow to rest for 10 minutes before serving.

Serve with mayo sauce on the side. 

The UnSalted Heart.com

 Healthy Food with Great Taste

Recipes Designed To Help Lower Your Sodium For Life

A Heart Healthy Life Style

Chicken Asparagus Roll-Ups

Recipe by  

Tony LeDonne

Preparing Your Ingredients

It's important to prepare all of your ingredients before you start to cook. Do all of your chopping, grating and pre-measuring, and you will have a great meal that is easy to make. 

The ingredients listed for this recipe have been chosen to help lower the sodium content of your final dish. 

This will help you with a heart healthy life style.

Prepare  Mama's Grill'n Rub

1 Teaspoon each of:

Thyme, Cayenne Pepper, Black Pepper, Cumin,

Smoked Paprika, Granulated Garlic, Granulated Onion, 

Chili Powder, Brown Sugar, Dry Mustard,

No-Salt Seasoning (Kirkland)

Mix all ingredients in a bowl to blend. You can also use a coffee / spice grinder to make a better balanced rub. 

Sprinkle on all of your favorite recipes… 

and store the rest for next time.