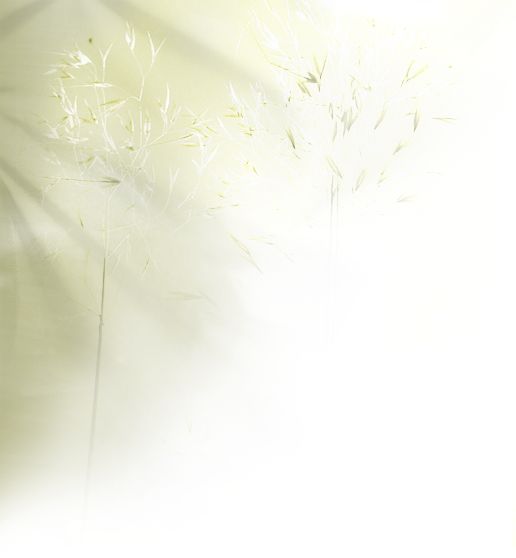 A wonderfully aromatic dish that is easy to prepare. Ground Chicken made into meatballs mixed with healthy veggies and Penne Pasta all surrounded with a creamy Almond Milk Parmigiano Sauce. The best part. It's low in sodium and big on flavor. The average dish of this type starts out at over 1,200mg's of sodium and in some restaurants well over 3,000mg's. Not a heart healthy meal. My chicken meatballs and pasta will dazzle you with only 148mg's of sodium. As unbelievable as it seems it just doesn't take salt to make a tasty healthy meal...

Chicken Meatballs & Penne Pasta -  Serving's: 6

Per Serving: - Calories 371 Sodium 148mg; 

Fat 10g; Protein 22g; Carbohydrate 45g; 

Cholesterol 40 mg; Dietary fiber 5g

Eggplant


Peel eggplant. Cut into 1/2 inch square pieces. Place the pieces into a strainer over a bowl and sprinkle lightly with salt. Then place a small plate on top of eggplant and a weight on the plate. The salt along with the weight will allow the eggplant to strain out the bitter juices. Let strain for 30 minutes then rinse the eggplant under cool water washing away all of the salt and bitterness. Set aside till needed.
Bread Crumbs & Prepare Veggies 

In a small bowl mix together 1/4 cup chicken broth and 1/4 cup bread crumbs. Let soak together for 10 minutes allowing liquid to be absorbed.

Chop into a small dice: shallots, bell pepper and garlic. Slice into 1/4 inch rounds: Carrot and Zucchini. Chop kale into 1/2 inch pieces. Cut plum tomatoes into 1/2 inch pieces. Grate parmigiano reggiano cheese. (set aside till needed)

Meatballs


In a large bowl, place: ground chicken, 1 shallot, 1 garlic, chopped bell pepper, soaked bread crumbs, no-salt seasoning, dried parsley and garlic powder. Using a wooden spoon, gently mix all of the ingredients together. Add Egg substitute / large egg and mix to incorporate. Mixture will be slightly wet but firm enough to form meat balls. If the mixture is too wet, add 1/2 an ounce of dried bread crumbs to bring it all together.
Place a large skillet on the stove. Put 1 tbsp of Grapeseed Oil and a pinch of red pepper flakes in the skillet. Heat to medium. When the skillet is hot enough (about 3 minutes), saute shallot for 3 minutes. Using a small scoop or teaspoon, scoop 1/2 ounce of mixture and place it directly into the skillet on top of the shallot. Continue until skillet is 1/2 full of meatballs. Cook for 2 minutes then turn each meatball over to cook on opposite side. You want a nice caramelize sear on each meatball. Remove meatballs and set aside till needed.

Note: Do Not crowd the Skillet as the meatballs will not cook properly. Instead of a nice brown caramelized sear 

they will steam which will change the intended flavor and texture of the meatballs.

Veggies, Sauce & Pasta


Place a large pot with 6 to 8  quarts of water on the stove over high heat in preperation for cooking the pasta. Cover the pot and bring water to a boil.

In a large deep skillet, place 1 tbsp grapeseed oil and a pinch of red pepper flakes (optional). Heat skillet to medium. Saute 1 shallot for 3 minutes then add 1 garlic and cook for 1 minute more. Add eggplant and saute for 5 minutes until the eggplant get a golden crust on them. Add zucchini and carrot. Saute for 3 to 4 minutes, just until they start to soften. Mix in kale and cook for 2 minutes. Add plum tomatoes and 1/16 tsp of sea salt. Simmer for 5 minutes on medium low.
Add chicken broth, almond milk. Continue to simmer for 5 minutes more then add balsamic vinegar, arrowroot (mixed with equal amounts of cold water), Italian seasoning and basil. Mix together and simmer on low, covered for 10 minutes. Add Parmigiano Reggiano Cheese mix in and simmer for 2 minutes then add meatballs simmer till pasta is ready.

Pasta


 When the water is at a rolling boil, remove lid and put Penne pasta into the water a little at a time. You do not want to decrease the water temperature by adding the pasta all at once. When the water come back to a boil cook for 8 to 10 minutes until the pasta is al-dente. 
(firm to the tooth - not mushy)

Note: there will be a cooking time on the pasta package. 

It is important to follow the instructions on the manufactures package to cook the pasta properly.

When the pasta is cooked, drain (do not rinse) and place the pasta into the sauce. Gently stir the pasta coating them for 2 minutes. 

This will allow the dish to come together and all of the flavors to combine for a wonderfully flavored dish.

Place pasta into a large serving dish, sprinkle with a little Parmigiano Reggiano Cheese and enjoy...

Enjoy, 


From Our Unsalted Heart To Yours...
oz

lg

sm

cloves

cup

cup

cup

tsp

Tbsp

tsp

Tbsp

 Pasta

lb

sm

sm

cloves

sm

med

bunch

lg

Tbsp

tsp

Preparing Your Ingredients

It's important to prepare all of your ingredients before you start to cook. 

Do all of your chopping, grating and pre-measuring, 

and you will have a great meal that is easy to make. 

The ingredients listed for this recipe have been chosen to help 

lower the sodium content of your final dish. 

This will help you with a heart healthy life style.


 Healthy Food with Great Taste

Recipes Designed To Help Lower Your Sodium For Life

A Heart Healthy Life Style

Chicken Meatballs & Penne Pasta

Recipe by  

Tony LeDonne

Ground Chicken

Red Bell Pepper

Shallot - minced

Garlic - minced

Chicken Broth - low sodium

Bread Crumbs - no salt

Egg Substitute (1 egg)

No Salt Seasoning - (Kirkland)

Dried Parsley

Garlic Powder

Grapeseed Oil

Penne Pasta

Carrot - sliced thin (1/16")

Shallot - chopped

Garlic - minced

Italian Eggplant - cubed (1/2")

Zucchini - 1/4" slices

Kale - chopped

Plum Tomatoes - diced

Grapeseed Oil

Red Pepper Flakes

Meatballs

8

1

1

2

1/4

1/4

1/4

1

1

1/4

1

Veggies &

1/2

1

1

2

1

1

1/2

3

1

1/8

Almond Milk

Chicken Broth - low sodium

Arrowroot Powder

Balsamic Vinegar 

Italian or Tuscan Sunset Seasoning (Penzeys')

Dried Basil

Parmigiano Reggiano Italian Cheese - grated (1 ounce)