Roasted Chicken with a Crunch. A tostada is a wonderfully crunchy tortilla. It is made of corn, then baked or fried and can cradle a large amount of great tasting foods. The best part is that a Tostada has almost no salt, which makes it a fantastic crunchy part of any diet. Our roasted chicken salad is made with very low sodium and gains a large amount of taste from farm fresh vegetables. Ya just cant beat it. Crunch, Taste, and easy to make...

Chicken Salads in general start at 850 mg's of sodium and can climb to well over 4000 mg's depending how it is made. Our recipe has 213 mg of sodium and guaranteed to satisfy your pallet...

Roasted Chicken Salad Tostada  -  Serving's:  4

Per Serving: - Calories 298; Sodium 213mg;

Fat 14g; Protein 25g; Carbohydrate 21g;

Cholesterol 71 mg; Dietary fiber 2 mg.

9

2

1

2

1

4

4

1/4

2

1/2

2


ounces

medium

medium

ounces

medium

5 inch

Tbsp

tsp

tsp

tsp

ounces

Roasted Chicken Breast - Chopped

Celery Stalk - chopped

Fresh Corn

Red Onion - chopped

Carrot - grated

Tostada Shells

Raspberry Balsamic Dressing - (Consorzio)

BAM - Emeril's Essence

No Salt Seasoning - (Kirkland at Costco)

Cumin

Cheddar Cheese - grated

Chicken Salad


In a large bowl, Place celery, onion, corn, carrot and seasonings. Mix well then add chicken & raspberry balsamic dressing.
In a serving dish place tostada and put chicken salad on top. Add cheese. Your ready to serve.

Serve with cucumber & tomatoes on the side.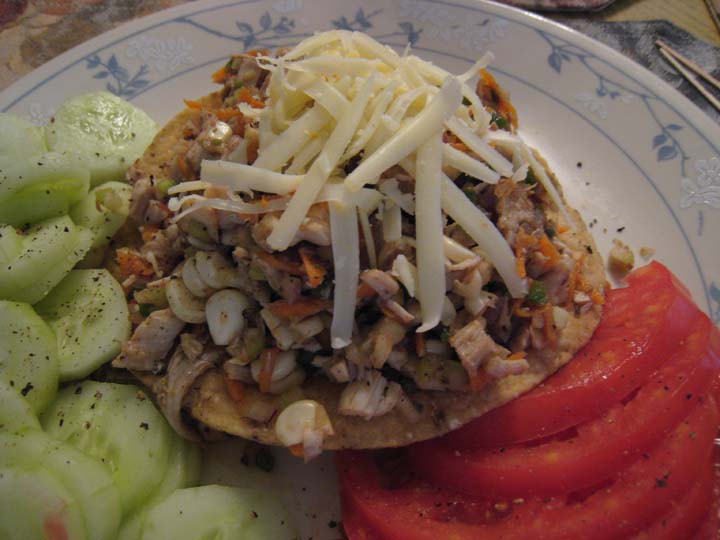 Roasted Chicken Breast



Roasting your own chicken breasts allows you to control the salt. Store bought roasted chicken may taste good, but it also is made with a tremendous amount of salt and other un-wanted spices.
Roasting Your Chicken

Preheat oven to 375 degrees

To roast chicken take a small baking dish and lightly spray with olive oil. Season chicken with No salt seasoning & ground pepper and place in baking dish. Bake in oven for 25 minutes. When done let rest for 10 minutes so juices do not run out of chicken. Cut chicken into 1/2 " pieces after resting.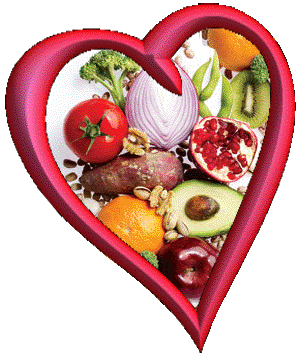 Healthy Recipes With Great Taste

Designed To Help Lower Your Sodium For Life

A Heart Healthy Life Style

Roasted Chicken Salad Tostada

Recipe by

Tony LeDonne

Enjoy,


From Our Unsalted Heart To Yours...