One bite and you will fall in love with this decadent mini loaf. Oatmeal for a smooth mouth feel. Orange Juice and Orange Peel for a pop citrusy flavor. Banana for a hearty soft  texture and Dark Chocolate Chips for a luxurious taste that brings it all together.  Make a wonderful mini loaf or make it into a cookie that will knock your socks off.

  Servings:  8 Mini Loafs

Per Serving: - Calories 586; Sodium: 176mg;

Sat Fat 17g; Protein 10g; Carbohydrate 84g;

Cholesterol 84mg; Dietary fiber 6mg.

Each Mini Loaf Serves 2 to 4 people

1/2

1/2

1/2

1/4

2

1

2

2

1 1/2

1 1/2

1/2

1/2

1/4

1 1/2

cup

cup

cup

cup

tsp

tsp

large

Ripe

cups

cups

tsp

tsp

cup

cups

Sugar / Splenda

Brown Sugar (packed)

Unsalted Butter, softened

Orange Juice

Orange Peel

Vanilla Extract

Eggs

Bananas

Rolled Oats

All-Purpose Flour

Baking Powder, (sodium free)-Hain

Baking Soda

Sea Salt

Dark Chocolate Chips

Pre-heat oven to 350 degrees F.  Spray Mini Loaf Pan or Cookie Sheet with baking spray.

In a large bowl, cream together sugars, softened unsalted butter. Add orange juice, orange peel, vanilla and eggs - (One at a time.) Mix in  ripe bananas.  Stir in the oatmeal, flour, baking powder, baking soda and salt. Mix just till batter comes together. Mix in dark chocolate chips.

Place batter into 8 mini loaf pans. Bake for 35 minutes. Loaf will be done when tooth pick comes out clean.

Cool in loaf pans for 5 minutes then remove to wire rack.

or - Drop 1 tablespoon of dough at a time onto an ungreased cookie sheet. About 2 inches apart.

You will get a 60 cookie yield.

Place in pre heated oven and bake for 11 to 12 minutes. Just until they are golden brown.

Cool on cookie sheet for 5 minutes then transfer to a wire rack. Cool completely.

Store in air tight container for up to a week.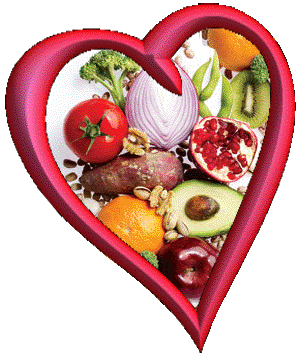 Healthy Recipes With Great Taste

Designed To Help Lower Your Sodium For Life

A Heart Healthy Life Style

Enjoy,


From Our Unsalted Heart To Yours...
Oatmeal Orange Banana

Dark Chocolate Mini Loaf

Recipe by

Tony LeDonne