Putting together a meal in a crock pot doesn't get any easier then this. A hearty meal that is low in calories and low in sodium, takes all day to cook without you even being there. This is a dish with wonderful flavors & aroma.  Average sodium in a can or restaurant is 600mg on up. Once again we've taken the salt out and put flavor in so at 132mg you can enjoy without the guilt...

Crock Pot Lentil Stew  -  Serving's:  6

Per Serving: - Calories 215; Sodium 132mg;

Fat 5g; Protein 11g; Carbohydrate 36g;

Cholesterol 0mg; Dietary fiber 13mg.

  Ingredients:    

large

large

medium

cup

cloves

cups

Tbls

tsp

tsp

tsp

cup

tsp

cups

Onions - chopped

Carrots - sliced into 1" rounds

Potatoes - cut into 1" squares

Spinach - frozen

Garlic - quartered

Lentils

Extra Virgin Olive Oil

Marjoram

Thyme

Sea Salt

Grape Juice

Organic No Salt Seasoning

Water

In a large skillet, saute onions and carrots in olive oil till onions are translucent. Add potatoes and garlic and cook for 2 minutes then add spices & 1/4 tsp of sea salt and cook for 2 minutes more.

Wash your lentils and check for any foreign objects then add the lentils to your vegetable mix to just warm through, about 3 minutes.

Transfer all the mix to your crock pot, add water to cover at least 4 inches from the top of the pot. Cover and cook on high till lentils are tender, approximately 5 hours.

Thaw out frozen spinach and squeeze all of the water out. Chop the spinach then

add the spinach, 1/4 tsp of sea salt, stir in grape juice and cook for 15 minutes.

Your stew is ready to enjoy...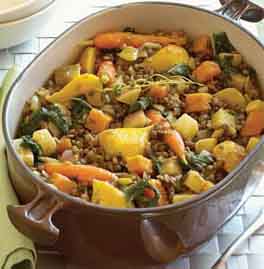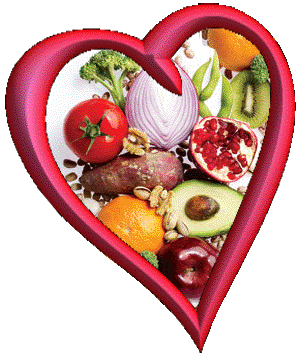 Healthy Recipes With Great Taste

Designed To Help Lower Your Sodium For Life

A Heart Healthy Life Style

Enjoy,


From Our Unsalted Heart To Yours...
Crock Pot Lentil Stew

Recipe by

Tony LeDonne

Preparing Your Ingredients

It's important to prepare all of your ingredients before you start to cook. Do all of your chopping, grating and pre-measuring, and you will have a great meal that is easy to make.

The ingredients listed for this recipe have been chosen to help

lower the sodium content of your final dish.

This will help you with a heart healthy life style.