Soft Chewy and yet Crunchy all with a Delicate Sweetness. This tasty cookie has all the benefits of Apples and Walnuts. A Chewy texture from Rolled Oats and the enjoyable Sweetness of Raisins. Simple to make as they only take 15 minutes to mix and 12 minutes to bake. You will be enjoying their great flavor in no time at all...

Apple Raisin Walnut Cookies  -  Serving's:  24

Per Serving: - Calories 139; Sodium: 70mg;

Fat 4g; Protein 3g; Carbohydrate 24g;

Cholesterol 23mg; Dietary fiber 1mg.

1/4

1

2

1/4

1/4

1 1/2

1

1

3/4

1/4

1/4

1/8

1 1/2

1

1/2

cup

cup

large

cup

tsp

cups

cup

tsp

tsp

tsp

tsp

tsp

cups

cup

cup

Unsalted Butter (room temp)

Packed Brown Sugar

Eggs

Apple Juice Concentrate

Orange Extract

All-Purpose Flour

Quick Cooking Oats

Cinnamon

Baking Soda

Sea Salt

Ground Nutmeg

Ground Cloves

Gala or Granny Smith Apples (peeled & grated)

Raisins (softened)

Chopped Walnuts

Pre-heat oven to 350 degrees.

In a large bowl, cream butter and brown sugar until they are crumbly, about 3 minutes. Add eggs, one at a time making sure to incorporate each egg before adding the other. Add apple juice concentrate and orange extract and mix well.

In a separate bowl. combine the flour, quick oats, cinnamon, baking soda, sea salt, nutmeg and cloves. Mix well then gradually add to creamed mixture to combine.

Stir in grated apples, raisins and chopped walnuts. Mix only to combine. (Don't over mix)

Place on a ungreased cookie sheet 2 rounded tablespoons of the cookie mixture 2 inches apart.

Bake on middle rack of oven for 12 to 14 minutes. Cookies will be a light golden brown when done.

Remove from oven and allow to sit on cookie sheet for 5 minutes then remove to a wire rack to cool.

Serve and enjoy.

Keep cookies in an air tight container for up to 3 days or up to 5 days in the frig.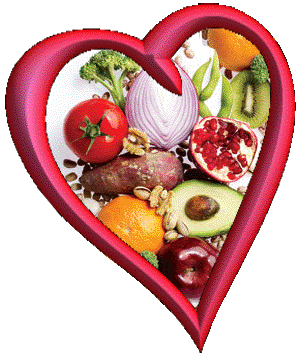 Healthy Recipes With Great Taste

Designed To Help Lower Your Sodium For Life

A Heart Healthy Life Style

Enjoy,


From Our Unsalted Heart To Yours...
Apple Raisin Walnut Cookies

Recipe by

Tony LeDonne