Chocolate, Chocolate, Chocolate and did I forget to mention, more Chocolate.

These are one of life's little pleasures. A chocolate cookie that is crisp on the outside. Soft in the inside, has dark chocolate chips and absolutely melts in your mouth. To describe them in one simple word, it would have to be, Heaven...

Chocolate Truffle Dream Cookies  -  Serving's: 36

Per Serving: - Calories 96; Sodium 20mg;

Fat 7g; Protein 2g; Carbohydrate 9g;

Cholesterol 15mg; Dietary fiber 1g

      Ingredients:    

ounces

cup

Tbsp

cup

cup

tsp

cup

Tbsp

tsp

tsp

cup

Unsweetened baking chocolate (squares)

Semisweet chocolate chips

Unsalted butter

Egg Substitute (equivalent to 3 eggs)

Splenda (sugar)

Vanilla Extract

All-purpose flour

Unsweetened cocoa powder

Baking powder (sodium free)

Sea salt

Dark chocolate chips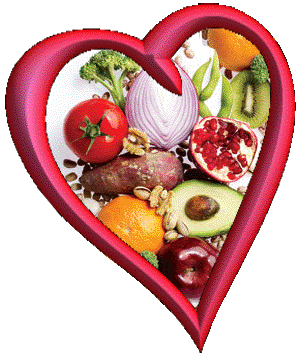 Healthy Recipes With Great Taste

Designed To Help Lower Your Sodium For Life

A Heart Healthy Life Style

Enjoy,


From Our Unsalted Heart To Yours...
Chocolate Truffle Dream Cookies

Recipe by

Tony & Carol LeDonne

In the microwave or in a metal bowl over a pan of simmering water (double boiler), melt unsweetened chocolate, 1 cup of the chocolate chips, and the butter stirring occasionally until smooth. Remove from heat and set aside to cool.

In a large bowl,whip egg sub. and splenda until thick and combined. Stir in the vanilla and the chocolate mixture until well mixed.  In a separate bowl, combine the flour, cocoa, baking powder and salt, then gradually stir into the chocolate mixture. Fold in dark chocolate chips. Cover dough and chill for at least an hour or up to overnight.

Preheat oven to 350 degrees F (175 degrees C).

Roll chilled dough into 1 inch balls. Place on ungreased cookie sheets  2 inches apart. Bake for 9 to 11 minutes in the preheated oven.  Allow cookies to cool on baking sheet for 5 minutes before removing to a wire rack to cool completely.

NOTE: If you have a mini cupcake pan -  spray the pan with non-stick spray and place the dough balls into each cupcake holder. Bake for 16 to 18 minutes. Your cookies will look and taste like a real truffle. You can also add 1/2 cup of pecans for a great nutty flavor...

Note - For a personal touch you can substitute the dark chocolate

chips for White chocolate chips, Peanut butter chips or even

butterscotch chips. Or all of them in the same cookie.

Any combination will give you a fantastic cookie...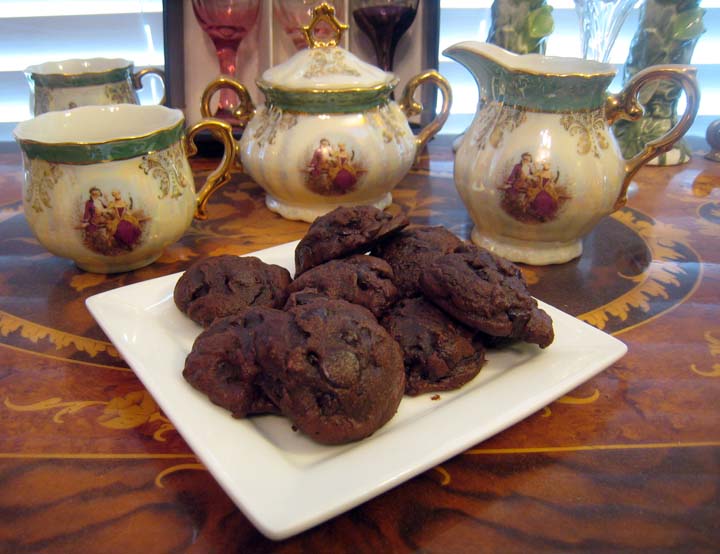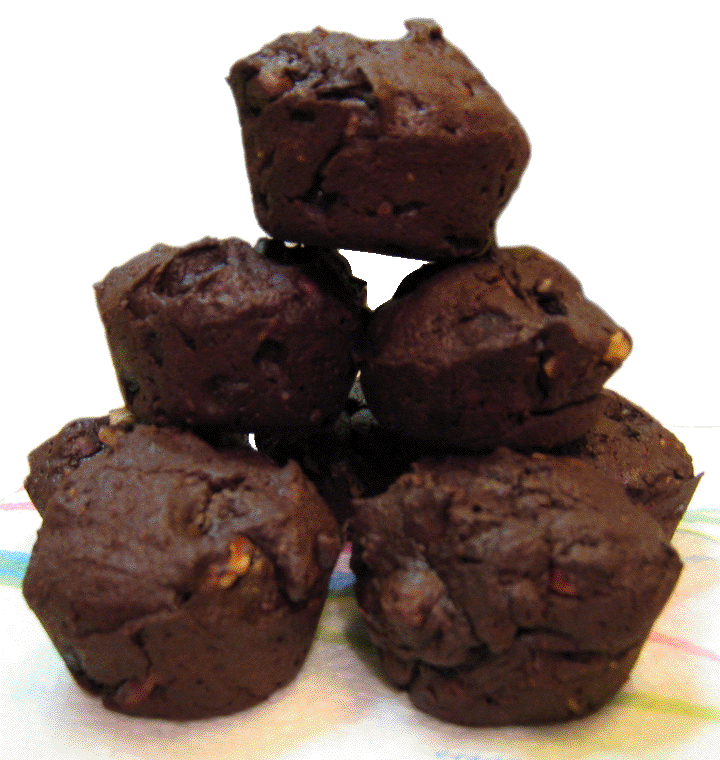 Chocolate Truffle Pecan Dream Cookies 

  Serving's: 30

Per Serving: - Calories 128; Sodium 24mg;

Fat 10g; Protein 2g; Carbohydrate 12g;

Cholesterol 18mg; Dietary fiber 2g;