It's always a treat at this time of year. But don't let Halloween be the only time you make these delicious cookies. The sweetness of pumpkin and the soft chewy texture of oatmeal combine together to create a soft cookie. Add natures candy, Craisins and walnuts. And you have a wonderful healthy treat that tastes incredible. They are Spooktacular... 

Pumpkin Oatmeal Craisin Walnut Cookies  Serving's:  60

Per Serving: - Calories 88; Sodium: 29mg;

Fat 4g; Protein 1g; Carbohydrate 11g;

Cholesterol 12mg; Dietary fiber 1mg.

cups

cup

tsp

tsp

tsp

tsp

tsp

oz

cup

cup

large

tsp

cup

cup

cup

All-Purpose Flour

Quick Cooking Oats

Baking Powder (sodium free)

Baking Soda

Sea Salt

Cinnamon - ground

Allspice - ground

Unsalted Butter

Light Brown Sugar

Granulated Sugar

Egg

Vanilla Extract

Pumpkin (can - solid packed)

Craisins (dried cranberries)

Walnuts - chopped

Pre-heat oven to 350 degrees.

Lightly grease baking sheets with baking spray or line with silicon baking sheets.

In a large bowl, combine flour, oats, baking powder, baking soda, sea salt, cinnamon and allspice. Mix together and set aside.

In a mixing bowl with an electric mixer, cream butter and sugars until light and fluffy.  Three to four minutes. Beat in the egg, vanilla and pumpkin. Slowly add the dry ingredients until just blended.

Stir in Crasians and chopped walnuts.

Drop by teaspoonfuls or small cookie scoop onto your prepared baking sheets two inches apart. Bake in pre heated oven for 12 to 15 minutes. Just until lightly browned around the edges and cookie is set. Remove from oven and cool for 5 minutes. Remove to a cooling rack to finish.

Serve and enjoy.

Keep cookies in an air tight container for up to 3 days or up to 5 days in the frig.  If you can keep' em around that long...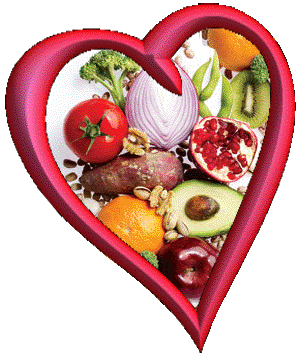 Healthy Recipes With Great Taste

Designed To Help Lower Your Sodium For Life

A Heart Healthy Life Style

Enjoy,


From Our Unsalted Heart To Yours...
Pumpkin Oatmeal Craisin Walnut Cookies

Recipe by

Tony LeDonne