Healthy Recipes With Great Taste

Designed To Help Lower Your Sodium For Life

A Heart Healthy Life Style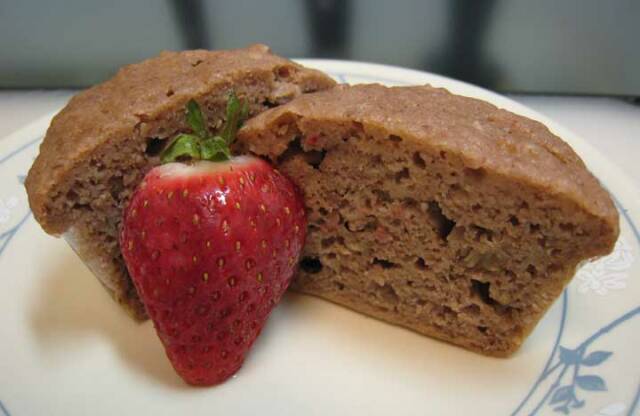 Strawberry for flavor, Banana for moistness and Pecans for texture make a scrumptious muffin. This easy to make delight is good as a breakfast or great as a desert.  Add bit of frozen yogurt served next to it and make it into a really special treat. Low in sodium at 37mg's allows you to partake in a very tasty treat...

Strawberry Banana Pecan Muffins                    Serving's:  12


Per Serving: - Calories 197;
Sodium 37mg;
Fat 9g;
Protein 3g; Carbohydrate 27g; Cholesterol 17mg; Dietary fiber 1mg.

1/2

3/4

1/2

1

2

1

1/2

2 1/4

3

1/2

1

1/8

cup

cup

cup

tsp

large

cup

cup

cups

tsp

tsp

tsp

tsp

Un-Salted Butter - melted

Light Brown Sugar

Egg Substitute

Vanilla Extract

Banana - mashed

Strawberries - puree

Pecans - broken into small pieces

All-Purpose Flour

Baking Powder - low sodium (Ener-G)

Baking Soda - low sodium (Ener-G)

Cinnamon

Sea Salt

Place strawberries into a food processor or blender and puree till smooth. Strain puree in a wire strainer to remove all of the seeds. Set aside till needed. (Note: Taste strawberry puree for sweetness. If tart and not sweet add a tablespoon of sugar.

Preheat oven to 350 degrees. Position rack in center of oven. Spray muffin pan with non-stick spray containing flour.

In a small sauce pan melt the butter and set aside till needed.

In a medium bowl whisk together, brown sugar, egg substitute, vanilla and mashed bananas. Add the melted butter to the brown sugar mix and stir to combine.

In another large bowl, combine the flour, baking powder, baking soda, cinnamon, pecans and salt.  Add the wet ingredients to the dry ingredients and stir only until the ingredients are just combined.  Gently fold in the strawberry puree. Do not overmix the batter or the muffins will become tough.

Fill Each muffin cup about two thirds full of batter. Fill any unused muffin cup half way with water to prevent warping and over browning of the muffins.

Place in the oven and bake for 10 to 15 minutes. Test by inserting a tooth pick into the center of a muffin and it comes out clean, with no uncooked  batter.

Allow muffins to sit 5 minutes then transfer to a wire rack to cool.

Note: Walnuts can be substituted if you are allergic to pecans...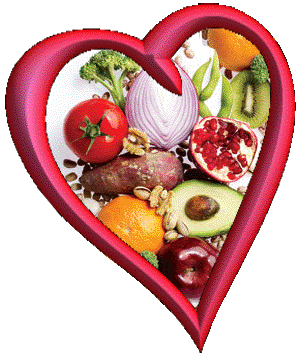 Enjoy,


From Our Unsalted Heart To Yours...
Strawberry Banana Pecan Muffins

Recipe by

Carol LeDonne