Fried Rice is a bowl of real comfort food. No matter what your nationality fried rice will leave you with a bowl of contentment. Packaged or restaurant fried rice is a salt nightmare. The average sodium content is well over 1060mg. Here is Papa T's Salmon fried rice that will give you great taste with very low sodium.

Salmon Fried Rice  -  Serving's: 3 ( 8oz servings)

Per Serving: - Calories 348; Sodium 207mg;

Fat 10g; Protein 9g; Carbohydrate 50g;

Cholesterol- trace; Dietary fiber 5g

cups

cups

each

med.

each

cup

oz

Tlbs

Tlbs

tsp

Tbls

Tlbs

Rice - Steamed

Crimini Mushrooms - chopped

Red Bell Pepper - chopped

Onion - chopped

Green Onions - chopped

Corn

Salmon - baked

Soy Sauce - low sodium

Sugar

Black Pepper

No-Salt Seasoning (Kirkland)

Extra Virgin Olive Oil

In a large skillet or wok, heat oil on high and saute onion, garlic & bell pepper with half of the Mrs.Dash.  Add mushrooms, corn and baked salmon. Make sure you are moving the ingredients around so as not to burn them.

Add your rice, soy sauce and mix till you see a lite soy color to rice. Add sugar, black pepper & remainder of Mrs.Dash and cook, stirring in pan for 1 more minute.

Serve as a side dish or as a great main course.

Note: Organic no salt seasoning from Costco (Kirkland)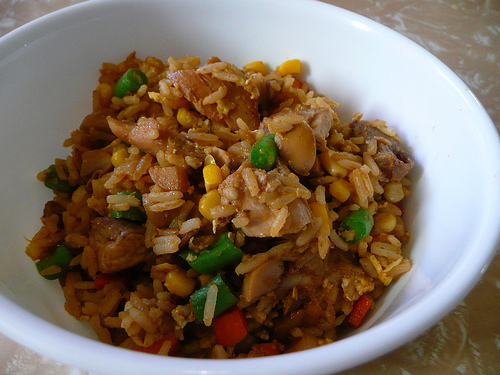 Enjoy,


From Our Unsalted Heart To Yours...
Healthy Food with Great Taste

Recipes Designed To Help Lower Your Sodium For Life

A Heart Healthy Life Style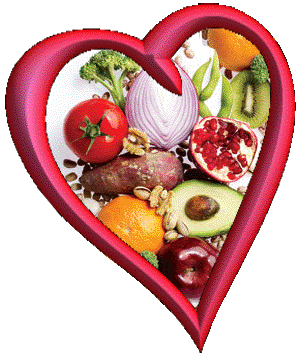 Salmon Fried Rice

Recipe by 

Tony LeDonne

Preparing Your Ingredients

It's important to prepare all of your ingredients before you start to cook. Do all of your chopping, grating and pre-measuring, and you will have a great meal that is easy to make.