Tilapia is a light fish full of flavor and makes a tasty taco.  Easy to prepare and goes well with many side dishes. Even if you don't like fish, this recipe will change your mind. It truly is delightful.  Restaurant fish tacos start at 250mg and of course depending on how they are prepared can go well over 800mg per taco. With only 51 mg of sodium per taco you will be able to enjoy your meal guilt free...

Tilapia Fish Taco's                                                      Serving's:  4 ( 2 taco's per person)


Per Serving: - Calories 398;
Sodium 102mg;
Fat 14g; Protein 30g; Carbohydrate 37g; Cholesterol 57mg; Dietary fiber 1mg.
pound

Tbsp

tsp

tsp

tsp

clove

taco size

Tbsp

ounces

medium

Tbsp

tsp

large

Tilapia Fillets

Extra Virgin Olive Oil

Organic No Salt Seasoning (Costco)

Red Pepper Flakes

Salmon Seasoning (Costco)

Garlic - pressed

Tortilla - White Corn

Red Onion - chopped

Mixed Cole Slaw Greens

Tomato - diced

Mayonnaise (Vegenaise) - see ingredients

Adobo Sauce

Lemon or Lime - Sliced

Marinating the fish. In a large glass dish or bowl place the juice of 1 lemon, 1 Tbsp Olive Oil,  1 tsp of the no salt seasoning & 1/2 tsp salmon seasoning and mix well. Place the fish in the marinade making sure it is all coated and cover with plastic wrap. Place in refrigerator for 1 hour.

In a small container place the Mayonnaise (Vegenaise) and tsp of Adobo sauce together and mix well. Set aside till serving time.

In a large skillet place 2 Tbsp olive oil and red pepper flakes in pan and heat on low for 2 minutes.    

Increase the heat on your pan to medium and place the fillets in the skillet along with marinade and saute for 2 minutes per side, until fish becomes flaky. Remove the fish from the pan and place on a serving dish.

To Serve - Chop the onion, tomato placing them into separate serving bowls. Place the mixed Cole slaw greens in a separate bowl also for serving as well as the Adobo sauce. Heat up the corn tortillas by placing then in a damp towel covered and put into microwave for 45 seconds.

Place each item on the table. Each person can put their own taco together by spreading the Adobo Mayo on the tortilla,

then placing fish on the tortilla and adding the greens, tomato and red onion and a squeeze of lemon or lime.

Hot Sauce can be added for those of us who enjoy the spice in life...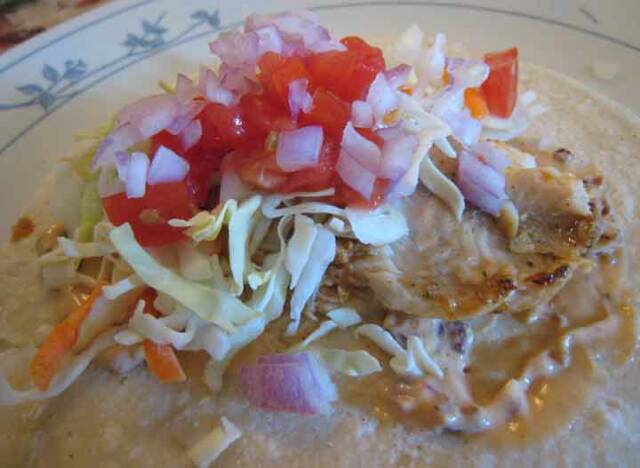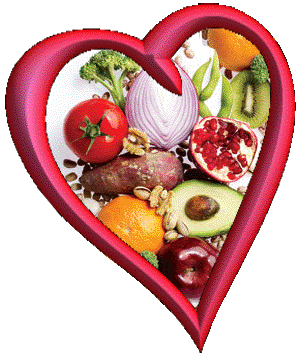 Healthy Recipes With Great Taste

Designed To Help Lower Your Sodium For Life

A Heart Healthy Life Style

Enjoy,


From Our Unsalted Heart To Yours...
Tilapia Fish Taco's

Recipe by

Tony LeDonne