Quinoa (pronounced keen-wah) is a seed that is related to the spinach family. This humble grain-like seed is actually a superfood. Delicious whole grain, easy to digest and full of high quality protein and fiber. Who knew such a a little seed could be such a big deal. And it is.

Quinoa is light, fluffy, slightly crunchy and subtly flavored when cooked. But it's flavor is only  part of such an amazing supergrain.  Contains all 9 essential amino acids required as building blocks for muscles. Higher in calcium, phosphorus, magnesium, potassium, iron, copper, manganese and zinc more than wheat , barley or corn. Bottom Line, Quinoa is a giant among health benefits and is Truly A Superfood...

Make it a part of your diet and be a part of the many who truly live for health and vitality…

Nutritional Facts  -   Serving's: 4

Per Serving: - Calories 218; Sodium 203mg;

Fat 3 g; Protein 12g; Carbohydrate 37g;

Cholesterol 0mg; Dietary fiber 9g.          

Chop: Onion, Garlic and Cilantro. Open, drain and rinse Black Beans.

Pre measure: ¾ cup Quinoa, ½ cup frozen Corn kernels and one cup Vegetable broth.

Place a large skillet on the stove. Pour 1 tsp of Grapeseed oil in skillet and heat skillet to medium. Place chopped onion into skillet. Sprinkle with ¼ tsp no-salt seasoning. Saute the onions till soft and tender, about 5 minutes. Add Garlic and cook for 1 minute more.

Mix quinoa into the skillet and pour vegetable broth over the quinoa. Mix in Cumin, Cayenne pepper, 1/8 tsp sea salt and black pepper.

Bring the mixture to a boil. Cover skillet with lid and reduce heat to a simmer. Simmer for 20 minutes.

Stir frozen corn into the simmering mix. Cover skillet & cook for 5 minutes more. Add in the black beans, ¼ tsp no-salt seasoning & Cilantro.

Gently mix through to warm the beans. About 2 minutes...

Serve

Note: see Ingredients for good sources of hard to find items.

Quinoa - Black Beans & Corn

Click the movie reel to view or download

(Power Point Presentation)

A step by step cooking presentation.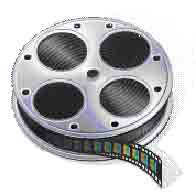 Enjoy,


From Our Unsalted Heart To Yours...
Preparing Your Ingredients

It is import to prepare all of your ingredients before you start to cook. 

Do all of your chopping, grating and pre-measuring, and you will have a great meal that is easy to make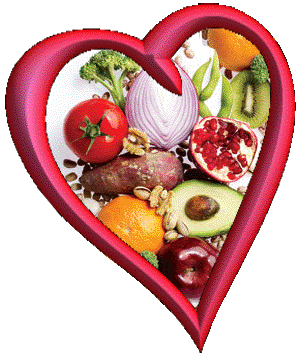 Healthy Recipes With Great Taste

Designed To Help Lower Your Sodium For Life

A Heart Healthy Life Style

Quinoa (regular or red)

Grapeseed Oil

Onion - chopped

Garlic - chopped

Vegetable Broth - low sodium

No-Salt Seasoning (Kirkland)

Cumin

Cayenne Pepper

Corn Kernels - (frozen or fresh)

Black Beans - no salt added

Fresh Cilantro - chopped

Ground Black Pepper

Sea Salt

cup

tsp

medium

cloves

cup

tsp

tsp

tsp

cup

15oz can

cup

tsp

tsp

1/2

1

1/2

2

1

1/2

1/2

1/8

1/2

1

1/4

1/4

1/8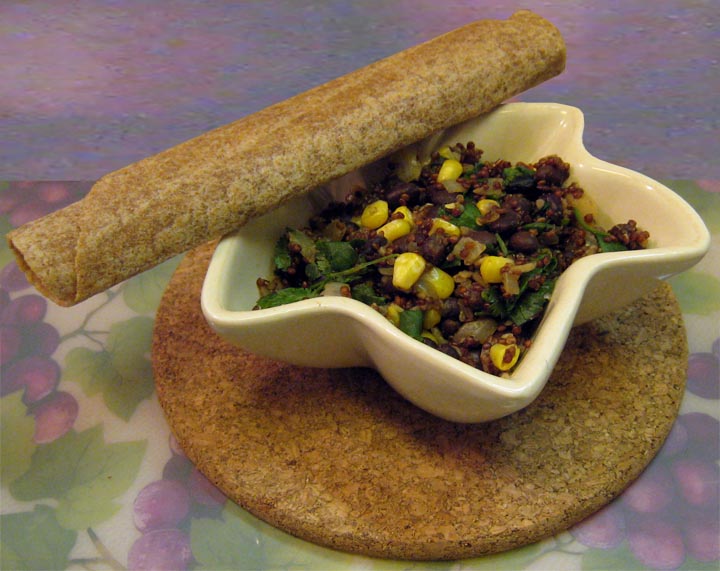 Quinoa - Black Beans & Corn

Recipe by

Tony LeDonne