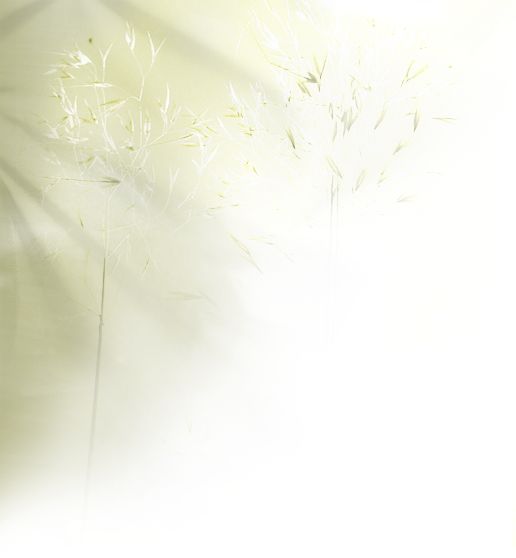 Blending healthy ingredients makes for a better meatball. Balancing traditional with new concepts allows us to create old world flavors without all of the unwanted sodium & fats. Quinoa for Fiber, Turkey & Pork for Protein and Kale for a powerhouse of Veggies all wrapped up into one delicious little package. They are a delight in tomato sauce with pasta or just by themselves. And don't forget how great a meatball sandwich can be. No matter how you have it, you will enjoy a well blended meatball with great flavors…

A great meal starts out with great ingredients. Great ingredients keep the heart Smart, Healthy and Wise...

Meatballs- with a twist  -  Nutritional Facts: per meatball

Per Serving - Calories 99; Sodium 30mg; 

Fat 6g; Protein 7 g; Carbohydrate 5 g; 

Cholesterol 30 mg; Dietary fiber 1g  -  (Yield 30 meatballs)

Meatballs- with a twist

Click the movie reel to view or download 

(Power Point Presentation)

A step by step cooking presentation.

Enjoy, 


From Our Unsalted Heart To Yours...
Preparing Your Ingredients

It's important to prepare all of your ingredients before you start to cook. 

Do all of your chopping, grating and pre-measuring, and you will have a great meal that is easy to make. 

The ingredients listed for this recipe have been chosen to help lower the sodium content of your final dish. 

This will help you with a heart healthy life style.


The UnSalted Heart.com

 Healthy Food with Great Taste

Recipes Designed To Help Lower Your Sodium For Life

A Heart Healthy Life Style

Meatballs - with a twist

Recipe by  

Tony LeDonne

Mama Carol's Grill'n Rub

1 Teaspoon each of:

Thyme, Cayenne Pepper, Black Pepper, Cumin,

Smoked Paprika, Granulated Garlic, Granulated Onion, Chili Powder, Brown Sugar, Dry Mustard and No-Salt Seasoning (Kirkland)

Mix all ingredients in a bowl to blend. 

You can also use a coffee / spice grinder to make a better balanced blend. 

Sprinkle on all of your favorite recipes… and store the rest for next time.

Prepare Mama Carol's Grill'n Rub

Prepare the Quinoa

Place a medium pot on the stove and put 1 cup of water into the pot along with quinoa.

Bring pot to a boil over high heat. When the water boils place a lid on the pot. Reduce heat to a medium low simmer then cook for 12 minutes until the quinoa is tender and absorbs the all the water. Turn off heat

Using a fork, fluff the quinoa and replace lid back on the pot for 5 minutes to allow the cooking to finish

Set aside and allow to cool (about 10 minutes).

kale - It is important to clean all of the leaves before cooking.

Rinse leaves with cool water then drain and pat dry with paper towel. Cut steams into ½ inch pieces and leaves into 2 inch pieces.

Chop Red Bell Pepper. Chop Onion and Mince Garlic.

Prepare your Veggie Mix

Place into a large skillet on top the stove: Extra virgin olive oil and red pepper flakes. Heat skillet to medium then add onions. Cook till tender, about 6 minutes. Add garlic,No salt seasoning and cook for 2 minutes more stirring occasionally. Add 1 tsp Mama's grill'n rub and mix through. Add red bell pepper, ½ tsp dried basil and cook for 4 minutes stirring occasionally. Add chopped kale, ½ tsp dried oregano. Mix through and cook for 2 minutes stirring occasionally. Add ½ cup chicken broth. Cook for 4 minutes.Set aside and allow to cool, about 10 minutes

Meatball Mix

Place in a large bowl: Ground turkey & ground pork, Quinoa, Cooked veggie kale mixture, Bread Crumbs, Dried Parsley, 1 tsp Mama's Grill'n rub, Ground black pepper and 1 egg. Mix all ingredients by hand or with a wooden spoon till mixed through.

Note: It's important not to over mix the ingredients as it will make the meatballs hard and tuff. 

Pre-heat oven to 425 degrees

Squirt a mini muffin pan with non-stick spray

Forming the meatballs

Scoop 2 ounces of meatball mix using a spoon or ice cream scoop (about the size of a golf ball). Place it into the palm of your hand and

using both hands, gently roll in a circular motion to form a round ball. Place the round meatball into your prepared mini muffin pan.

Place meatballs into oven. Cook for 20 minutes.

Your meatballs are now ready to be added to your favorite sauce or just all by themselves...

Ground Turkey

Ground Pork

Kale (1/2 lb)

Quinoa

Red Bell Pepper

Onion – chopped

Garlic – minced

Extra Virgin Olive Oil

Red Pepper Flakes

Mama Carol's Grill'n Rub

Dried Parsley

Dried Basil

Dried Oregano

No Salt Seasoning (Kirkland or Mrs. Dash)

Bread Crumbs (low sodium)

Egg (equivalent to ¼ cup egg Substitute )

Ground Black Pepper

Water

lb

lb

bunch

cup

med

med

cloves

Tbsp

tsp

tsp

Tbsp

tsp

tsp

tsp

cup

large

tsp

cup

1

1

1

1/2

1

1

4

2

1/4

2

1

1

1/2

1/2

1/2

1

1/2

1