Healthy Recipes With Great Taste

Designed To Help Lower Your Sodium For Life

A Heart Healthy Life Style

If you love Mushrooms, there is no better way to have them, than stuffed.  Baby Portabella Mushrooms are some of the finest tasting around. Add shrimp to them and you have a fantastic delight. They are low in calories as well as low in sodium. The best of both worlds…   The average dish of this type starts out at  over 500 mg's of sodium and in

restaurants go as high as 1800 mg's. This dish has a total of 245 calories and best of all 183 mg's of sodium.

This one you will enjoy Guilt Free…

medium

ounces

ounces

ounces

clove

medium

cup (2-Tbsp)

Tbsp

squirts

tsp

Tbsp

tsp

Note: see Ingredients for good sources of hard to find items.

Enjoy,


From Our Unsalted Heart To Yours...
Baby Portabella Mushrooms - steams & gills removed

Shrimp - medium in size, peeled & cleaned

Red Bell Pepper - chopped small

Onion - minced

Garlic - minced

Celery Stalk - chopped small

Chicken Broth - low sodium

Extra Virgin Olive Oil

Olive Oil Spray

No-Salt Seasoning (Kirkland)

Bread Crumb

Mama Carol's Seafood Rub

Pre-Heat Oven to 350 degrees F.

Preparing The Mushrooms


Using your thumb, snap the stem out of the mushroom. Remove and save. Using a small knife, cut around the outside of the mushroom and remove the outer piece of mushroom.  Chop all of the mushroom pieces small and set aside till needed.
Preparing The Shrimp


You can purchase shrimp that is already shelled and cleaned for you. If you need to peel & clean the shrimp, please see our video presentation of this wonderful recipe.

Chop the shrimp into small pieces and season with Mama Carol's Seafood Rub and squirt with olive oil spray. Mix to coat all of the shrimp and set aside.
Let's Get Cooking


Heat a large skillet to medium heat and place 1 Tbsp of extra virgin olive oil. Next add the onion, garlic, celery, bell pepper and reserved chopped mushroom pieces. Season with no-salt and saute the veggies until they are soft and tender.

Add the shrimp and cook for 2 minutes (no longer, you do not want to over cook the shrimp). Stir constantly while cooking the shrimp. Remove from the skillet into a bowl and allow to cool for 5 minutes.
Stuffing the Mushrooms


Line a baking pan with aluminum foil and squirt olive oil spray onto the foil . Place the mushrooms, upside down on the pan and fill each mushroom with shrimp stuffing. Sprinkle bread crumbs over the top of each mushroom.

Place the pan into the oven and cook for 25 to 30 minutes, till mushrooms are nice and tender.
Your now ready to serve...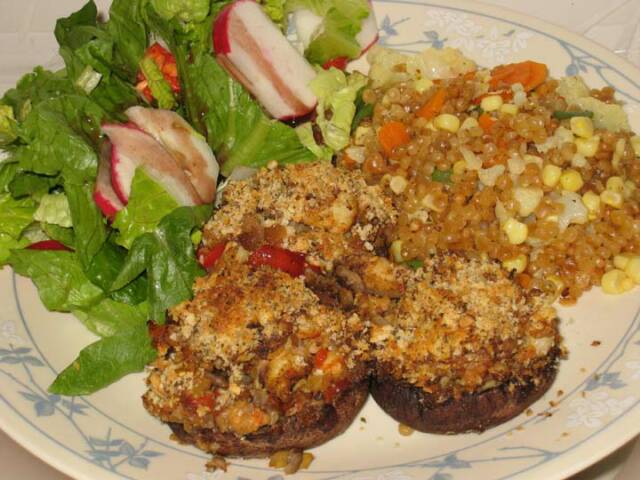 Baby Portabella's Stuffed With Shrimp                                                            Serving's: 4


Per Serving: - Calories 245;
Sodium 183mg;
Fat 10g; Protein 23 g; Carbohydrate 10 g;
          Cholesterol 129 mg; Dietary fiber 10 mg.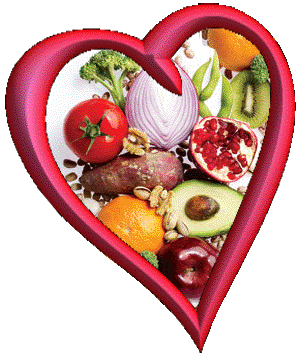 Baby Portabella's Stuffed wtih Shrimp

Recipe by

Tony LeDonne