A cake of a different kind. This recipe for Oatmeal pancakes brings a new light to delicious. Add Blueberries and you have a pancake that brings you to the next level of happy... They are easy to make and a delight to eat.  The average sodium content is 570mg or more for store bought mixes with some of the restaurants over 1100mg's. Flavor & taste are what it's all about. Not Salt...

Oatmeal Blueberry Pancakes  -  Serving's:  3

Per Serving: - Calories 308; Sodium 350mg;

Fat 11g; Protein 11g; Carbohydrate 49 g;

Cholesterol 141 mg; Dietary fiber 7 mg.

Ingredients:    

1      

1/2   

1      

1     

1     

1/2    

2      

1 1/4 

1/2  

1       

1   

1  

cup

cup

Tbsp

tsp

tsp

tsp

tsp

cup

cup

tsp

Tbsp

cup

Rolled Oats

Whole Wheat Flour

Brown Sugar

Orange Zest - freshly grated

Cinnamon

Baking Soda

Baking Powder ( Featherweight)

Almond Milk

Egg substitute

Vanilla

Grapeseed Oil

Blueberries


Place rolled oats into a food processor. Pulse several times to make an oat flour. (It will look like small grains of rice).
In a large bowl,  Stir in oat flour, wheat flour, brown sugar, orange zest, cinnamon, baking soda & baking powder. 

Mix together in a separate bowl: Almond milk, eggs (slightly beaten), vanilla, grapeseed oil and mix well.

Add wet ingredients to dry. Mix and let stand for 15 minutes for batter to thicken.

Add 3/4 cup of blueberries into thickened batter. Reserve remaining blueberries for topping.


Cook on a lightly greased griddle using 1/4 cup batter per pancake.Turn each pancake over after cooking 3 to 4 minutes.
(The edges of the pancake will have a browned look to them). Cook for another 3 to 4 minutes till golden brown on the bottom.

NOTE: Pancakes will not bubble like wheat pancakes when cooking so it is important to turn after 3 to 4 minutes.

Serve with reserved blueberries, unsalted butter and pure maple syrup.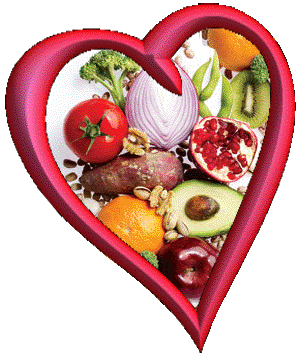 Healthy Recipes With Great Taste

Designed To Help Lower Your Sodium For Life

A Heart Healthy Life Style

Enjoy,


From Our Unsalted Heart To Yours...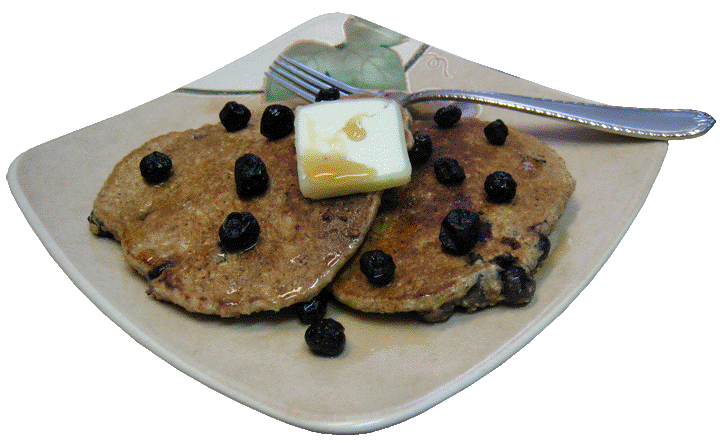 Oatmeal Blueberry Pancakes

Recipe by

Tony LeDonne

The ingredients listed for this recipe have been chosen to help

lower the sodium content of your final dish.

This will help you with a heart healthy life style.

NOTE: You can lower the sodium content by using Baking Soda made by Ener-G. It is sodium free.and available in health food stores or calling Ener-G at 800-331-5222. It lowers this recipe to 140mg.

(You can use oat flour in place of the rolled oats. Instant oats do not work well for this type of recipie)