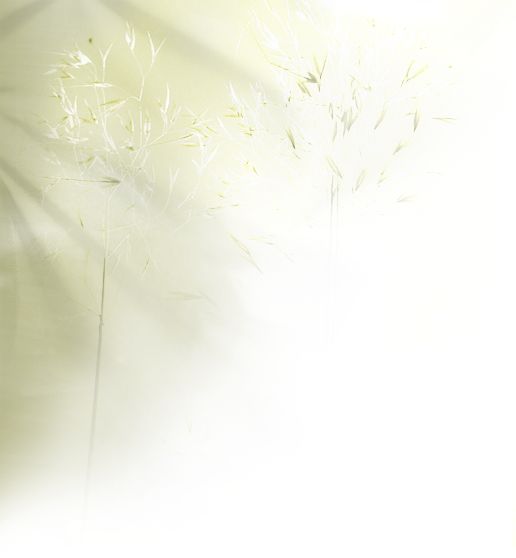 We all love our comfort food. It's our way to feel better and celebrate life's little pleasures. Unfortunately a lot of times comfort also means a lot of calories and salt. With a little bit of care and few great ingredients it's time for you to meet a comfort food that is a real winner. Both in calories and sodium with an incredible Mac and Cheese flavor. Upscale Mac & Butternut Cheese. Mac & Cheese has a high level of sodium which comes from the cheese. The average starts out at 600mg of sodium and depending on the brand well over 2500mg of sodium. The more processed the more salt. At 298mg of sodium pre serving my Mac & Butternut cheese is Heart Healthy to boot. You just can't go wrong…

Nutritional Facts -  Serving's: 6

Per Serving: - Calories 344; Sodium 298 mg; 

Fat 6g; Protein 17 g; Carbohydrate 56g; 

Cholesterol 13 mg; Dietary fiber 3g

Prepare Your Ingredients


Butternut Squash: Peel squash using a potato peeler then grate squash.
Grate cheddar cheese. Grate parmesan cheese. Measure out ½ cup ricotta cheese. Set aside.

Place large pot with 8 quarts of water onto stove. Place lid on pot and bring to a boil.

Place a medium sauce pan onto the stove and add 1 cup of chicken broth, ½ cup almond milk,

grated butternut squash, ground black pepper, ground nutmeg and1 pinch (2 if you like it hot) Cayenne pepper.

Combine and bring to a medium heat. Cover with lid and cook for 10 minutes on medium low.

While the butternut mix is cooking , place elbow noodles into your boiling water. Cook as directed on package. Stir your macaroni several times during cooing time so that it does not stick together.

When your butternut squash mix is cooked, Using a large spoon or soup ladle, Scoop squash into blender and add ½ cup almond milk. Pulse blender till smooth & creamy. Pour creamy squash back into sauce pan and heat sauce pan to a low heat.

Add Cheeses : 4 oz (½ cup) Cheddar, ½ cup Ricotta, ¼ cup Parmesan. Stir till melted and well blended (about 3 minutes).

Let's Make Mac & Butternut Cheese


Pre-Heat oven to 375 degrees f.  Spray a baking dish with non-stick spray.
Drain cooked Pasta well. Note: you don't want watery pasta.

Add ½ cup of almond milk to cooked sauce, 1 teaspoon Honey Mustard, cooked Macaroni to sauce.

Re-season with: ground black pepper, pinch of Cayenne pepper, pinch of Nutmeg and 1/8 teaspoon sea salt. Gently mix to coat all pasta with sauce.

Pour Macaroni & Butternut Cheese Mix into your baking dish. Sprinkle the top with 3 tbsp panko bread crumbs, No Salt Seasoning and a pinch of black pepper. Cover with Aluminum Foil and place the baking dish into the oven. Bake for 20 minutes.

Remove foil and continue baking for 40 minutes more.

Your Mac & Butternut Cheese is done when browned on top and bubbly. Remove from oven and allow to sit for 10 minutes before serving.

Mac & Butternut Cheese

Click the movie reel to view or download 

(Power Point Presentation)

A step by step cooking presentation.

Enjoy, 


From Our Unsalted Heart To Yours...
The ingredients listed for this recipe have been chosen to help lower the sodium content of your final dish. 

This will help you with a heart healthy life style.

1

1

1 1/2

1

1

1/8

1/2

12

4

1/2

1/4

1

3

1/2

1

It's important to prepare all of your ingredients before you start to cook. 

Do all of your chopping, grating and pre-measuring, and you will have a great meal that is easy to make.



 Healthy Food with Great Taste

Recipes Designed To Help Lower Your Sodium For Life

A Heart Healthy Life Style

Mac & Cheese

- With A Butternut Twist -

Recipe by  

Tony LeDonne


small

cup

cups

pinch

pinch

tsp

tsp

ounces

ounces

cup

cup

tsp

tsp

tsp

squirt

Butternut Squash - 1lb grated

Chicken Broth - low sodium

Almond Milk

Cayenne Pepper

Fresh Ground Nutmeg

Sea Salt

Ground Black Pepper

Large Elbow Macaroni

Cheddar Cheese

Ricotta Cheese - part skim milk

Parmesan Cheese - grated

Honey Mustard

Panko Bread Crumbs

No-Salt Seasoning

Olive Oil Spray