Fresh homemade pasta is got to be one of life's finer moments. There's nothing like it. With a healthy Broccoli sauce you just can't ask for a better meal. This recipe can be made with fresh pasta that is fun to make and low in sodium.  Your can also use store bought pasta such as Bow Ties or Linguini but it will add salt to your meal.This is a special meal that will delight you and your family.

Nutritional Facts Per Serving  -  Serving's:  5

Calories 379; Sodium 305mg;

Fat 6g; Protein 10g; Carbohydrate 47g;

Cholesterol 8mg; Dietary fiber 5mg. 

1

1

1

1/4

3

1

1

1

4

2

2

1/2

1/2

3

1/4

1/2

1/2

1/2

1/4

1/4

cup

cup

cup

cup

cups

cup

cup

cup

cups

Tlbs

Tlbs

tsp

medium

cloves

cup

tsp

tsp

tsp

tsp

cup

Whole Wheat Flour

White Flour - unbleached

Water

Egg Replacer (Ener-G)

Fresh Broccoli - finely chopped

Cherry Tomatoes - sliced in half

Crimini Mushrooms

Vegetable Stock - low sodium

Almond Milk

Wondra Flour

Extra Virgin Olive Oil

Red Pepper Flakes

Onion - chopped

Garlic - chopped

Parsley - fresh & chopped

Basil - dried

Oregano - dried

Rosemary - ground

Sea Salt

Parmigiano Reggiano Cheese - grated

Making the Pasta.

Mix the egg replacer with water to create 8 eggs and set aside.  Place flour in a large bowl and form a well in the center of the flour. Place half the egg mix in the center of the well and proceed to mix in the flour a little at a time with a fork. As you mix more of the flour it will start to form a dough. You will need to add the remaining egg replacer as needed to completely make the dough. The dough will feel like slightly firm and not sticky.

After the dough is mixed roll into a ball, wrap in plastic wrap and set aside in a cool place for 20 minutes.

Broccoli Sauce

While the pasta dough is resting, In a large skillet: Heat olive oil and red pepper flakes together. Saute chopped onions till translucent, add garlic, mushrooms & add half the spices. Add broccoli to mix and cook for 2 minutes more. Add cherry tomatoes and cook for 2 minutes. Add 1 cup of vegetable stock and simmer for 5 to 7 minutes until stock cooks down.  Add 3 1/2  cups of Almond milk and remaining spices and simmer for 5 minutes.  In a separate container add 1/2 cup of the Almond milk and Wondra Flour and mix. Add mixture to your vegetables and  bring to a boil then simmer for 20 minutes.

On a large flat surface, put a little bit of flour then cut dough into 6 even pieces

and cover them with a damp cloth, you do not want your dough to dry out. 

Take one piece of dough at a time and using a rolling pin on a floured surface,

roll out to 1/16th of inch flat. Cut dough into 2 inch squares. Roll each piece of

dough around a straw at a slight angle till the dough is completely wrapped around

then at the end of the tube brush with water to seal it.

Continue this procedure until all of your pasta tubes are done.

Boil 6 quarts of water in a large pot. Place Pasta in your pot.

When pasta floats to the top, cook an additional 3 to 4 minutes.

Do not over cook, the fresh pasta will cook very quickly. 

When pasta is done, drain and place into broccoli sauce and lightly mix. Pour pasta into serving dish and sprinkle with Parsley and grated Cheese.

Buon Appetito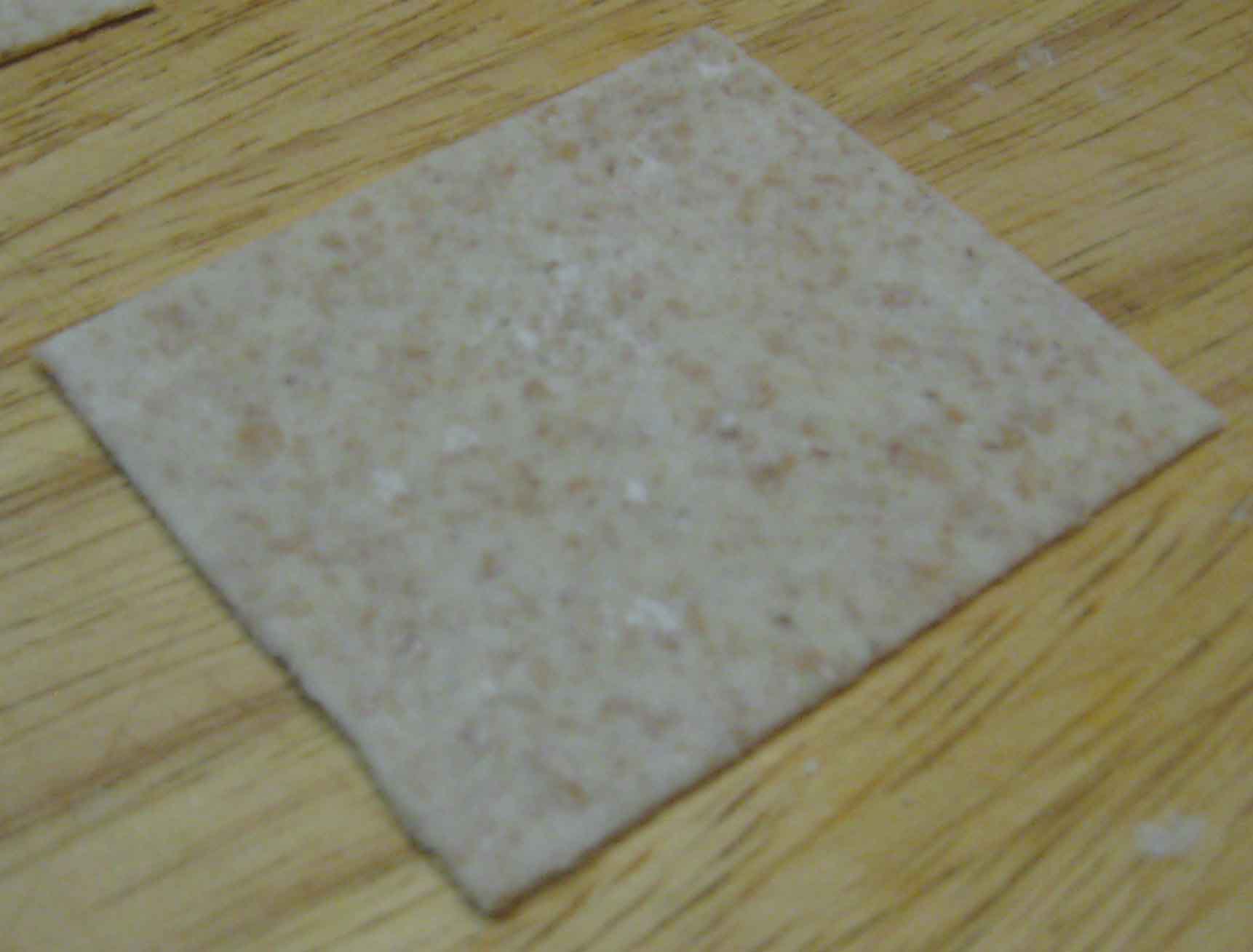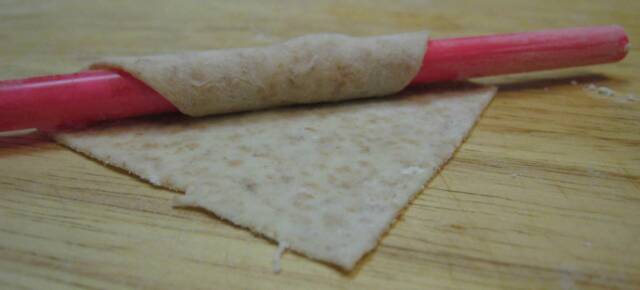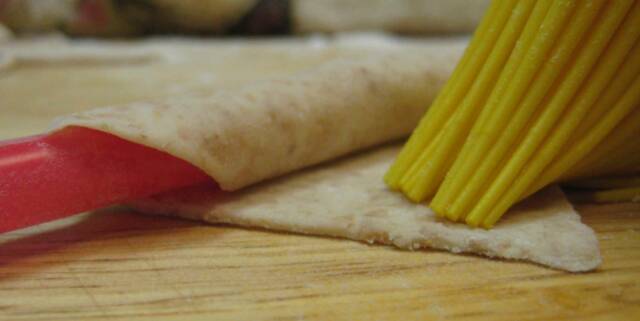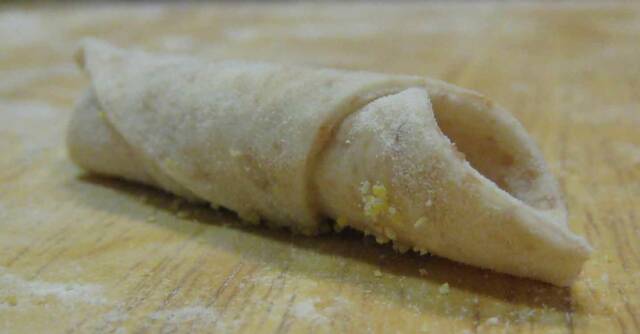 Brush with water on end                   Complete Pasta Tube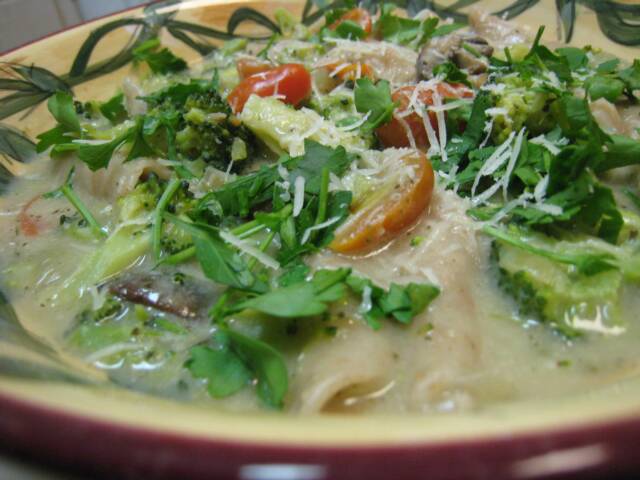 The UnSalted Heart

Healthy Food with Great Taste

Recipes Designed To Help Lower Your Sodium For Life

A Heart Healthy Life Style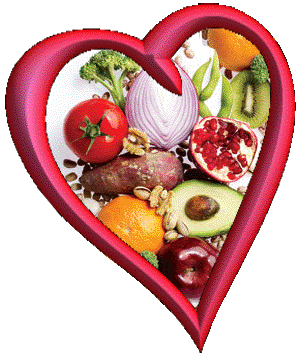 Enjoy,


From Our Unsalted Heart To Yours...
Papa T's Fresh Homemade Pasta

in Broccoli Sauce

Preparing Your Ingredients

It's important to prepare all of your ingredients before you start to cook. Do all of your chopping, grating and pre-measuring, and you will have

a great meal that is easy to make.

2 inch Square                 Start rolling around straw