Blueberries and Chocolate blend together to make a tender well balanced pastry that can be enjoyed as a great breakfast treat or even a wonderful dessert. With Coffee, Tea or what ever your favorite beverage, this scone will have you smiling.

From the place where Scottish Kings were once crowned. This wonderful delight can be made to please using all of your favorite berries. Blueberry, Raspberry, Blackberry,Huckleberry and if you can find them, even Snozberries...

Blueberry Chocolate Scones  -  Serving's:  12

Per Serving: - Calories 166; Sodium 38mg;

Fat 7g; Protein 4g; Carbohydrate 24g;

Cholesterol 15 mg; Dietary fiber 2 mg.

Ingredients:

Pre-heat oven to 400 degrees f.

Method 1 - Food Processor

Place flours, baking powder and baking soda in a food processor. Cut cold unsalted butter into 1/2 inch cubes and place into food processor. Pulse several times until mixture becomes crumbly. Like large granules of sand.

Method 2 - Mixing Bowl

Place flours, baking powder and baking soda in a large mixing bowl. Cut cold unsalted butter into 1/2 inch cubes. Using a pastry knife or fork cut butter into flour mix until it resembles large grains of sand.

Add berries and chocolate chips. Mix gently.

Mix yogurt and honey together in a small bowl. Add yogurt mixture to flour mixture, mixing until just blended and forms a ball of dough. Place ball of dough on countertop. Knead one or two times.

( NOTE - you do not want to over work or warm up the dough as it will make a tough pastry)

Using a rolling pin. Roll into a 1/2-inch-thick circle. Cut into 12 even wedges.

Place on lightly greased baking sheet 1 1/2 inches apart.

Mix sugar and cinnamon together in small bowl. Sprinkle over top of scones.

Bake at 400 f. for 10 to 12 minutes.

Allow to cool for 10 to 15 minutes before serving. Can be served warm or hot... Their great either way...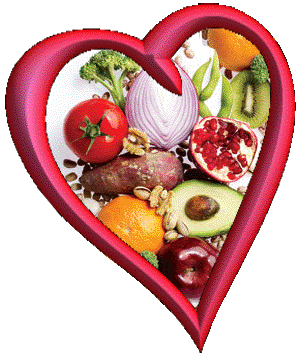 Healthy Recipes With Great Taste

Designed To Help Lower Your Sodium For Life

A Heart Healthy Life Style

Enjoy,


From Our Unsalted Heart To Yours...
Blueberry Chocolate Scones

Recipe by

Tony LeDonne

The ingredients listed for this recipe have been chosen to help

lower the sodium content of your final dish.

cup

cup

Tbsp

tsp

cup

cup

cup

cup + 2 Tbsp

Tbsp

tsp

tsp

Whole Wheat Flour

All-Purpose Flour

Baking Powder (sodium free)

Baking Soda

Unsalted Butter (cold)

Blueberries (fresh or frozen)

Mini Chocolate Chips

Plain Light Yogurt

Honey

Splenda / Sugar

Cinnamon