A pocket full of something good to eat can only be described as a Great Way to have a meal. Pork, Spinach, Mushrooms all wrapped up in Fillo Dough is just fun to eat. Sodium content in a restaurant starts at 750mg and climbs from there. Most restaurants and large companies use a tremulous amount of salt and butter when making any kind a dish with Fillo Dough.

Our creation will give you mouth watering taste without all of the salt and calories. It's fun to eat. It's a real winner...

Pork & Spinach Fillo Pockets  -  Serving's:  4


Per Serving: - Calories 258;
Sodium 236mg;
Fat 10g; Protein 17g; Carbohydrate 26g; Cholesterol 36mg; Dietary fiber 3mg.
8

8

8

1

4

1/2

1 1/2

1/2

2

1/2

1/4

1/2

1

1 1/2

1

1/4

sheets

ounces

ounces

cup

cloves

medium

Tbsp

tsp

tsp

tsp

tsp

tsp

tsp

tsp

Tbsp

cup

Fillo Dough

Pork Sirloin, boneless - 1/2 " cubes

frozen Spinach - chopped

Mushrooms - chopped

Garlic - chopped

Onion - chopped

Extra Virgin Olive Oil

Red Pepper Flakes

Organic No Salt Seasoning

Cinnamon

Allspice

Black Pepper

White Balsamic Vinegar

Sugar

Flour

Olive Oil Spray

In a large skillet put 1 Tbsp oil and red pepper flakes and warm up on medium heat. Saute onion till translucent then add garlic, with 1/2 the pepper & 1/2 of the no salt seasoning and cook for 2 minutes. Add pork and cook for3 minutes then add cinnamon, allspice and stir till pork is done, about3 minutes more. Add remainder of oil and mushrooms, cook for 3 to 4 minutes till they are done then drain spinach and add to skillet with  the remainder of spices & vinegar. Cook for 3 minutes to completely mix all ingredients stir in the sugar, mix well then let cool for 10 minutes.

Pre Heat Oven to 350 degrees.

On a flat surface open your Fillo sheets. Take the first sheet, lay it flat and spray with olive oil spray than lay 2nd sheet on top of 1st sheet spray with oil and continue to spray each sheet till you have layered four sheets.

Spoon approximately 1 tablespoon of your mix onto your sheet of Fillo. Place another spoonful every 2 inches till your sheet is full. When done, Place another sheet of Fillo on top of your mix, spray with oil and continue till you have made a second layer of 4 sheets. Using your hands cup around each dome of mix than using a sharp knife, cut around each dome making a square. Crimp down the edges of each square sealing them into individual pockets.

Spray a baking sheet with olive oil. Place all of your pockets on sheet, lightly spray oil over all of them than place into the oven and cook till golden brown, (Approximately 18 minutes)

Serving: Makes a great main course with a dinner salad, or  fun appetizers for a party...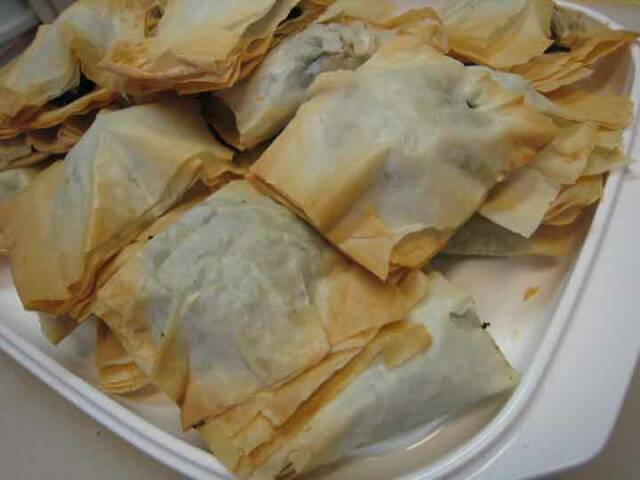 The UnSalted Heart

Healthy Food with Great Taste

Recipes Designed To Help Lower Your Sodium For Life

A Heart Healthy Life Style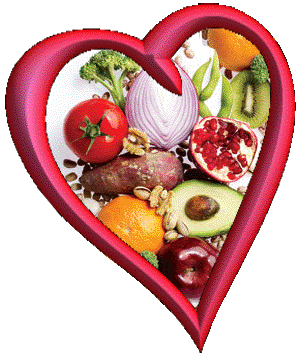 Enjoy,


From Our Unsalted Heart To Yours...
Pork & Spinach Fillo Pockets

Recipe by

Tony LeDonne

Preparing Your Ingredients

It's important to prepare all of your ingredients before you start to cook.

Do all of your chopping, grating and pre-measuring, and you will have a great meal that is easy to make.

The ingredients listed for this recipe have been chosen to help lower the sodium content of your final dish. This will help you with a heart healthy life style.