The new white meat of today. Pork cooked right is tender, flavorful and succulent. This recipe is cooked slowly and preferably on a rotisserie. Making the rub is key to having a wonderful aroma and taste at serving time. The average pork dish from restaurants or the market starts at 400mg per serving and skyrockets from there. Keep in mind that they try to fool you by listing a serving size of 3 ounces which is not a realistic serving for the average adult. With Garlic, Rosemary & Cinnamon you will enjoy the flavors this roast has to offer...

Pork Loin Boneless Rotisserie Roast  -  Serving's:  6 ( 6oz )


Per Serving: - Calories 273;
Sodium 58mg;
Fat 16g; Protein 27g; Carbohydrate 1g; Cholesterol 68mg; Dietary fiber trace,mg.
  Ingredients:    

2

4

1

1/2

1/2

1

1/2

1/4

1/2


lbs

cloves

tsp

tsp

tsp

tsp

tsp

cup

cup

Boneless lean Pork Loin Roast

Garlic - pressed

Rosemary - crushed

Allspice - powered

Cinnamon - powered

Black Pepper - ground

Red Pepper Flakes

Extra Virgin Olive Oil

White Wine

Prepare the rub by using either a spice grinder or mortar & pestle and crush all of your spices and garlic together. Mix in olive oil and make into paste.

With a knife cut 1/8 deep lines in your roast on a cris cross, both top and bottom, 2 inches apart. This will allow the fat to render when cooking.

Rub entire roast with your spice mix making sure that you rub it into all of the slices as well made by your knife.

Place white wine into the liquid tray at the bottom of your rotisserie so that the flavor of the wine will be absorbed during cooking.

Place on rotisserie at 350 degrees and cook for 20 minutes per pound

till tender. Roast should read 155 to 160 on your meat thermometer when done.

If cooking in oven, place the roast on a rack inside a roasting pan and the white wine

into the bottom of pan. Cook at 350 degrees for 20 minutes per pound.

Allow your roast to rest for 15 minutes to absorb it's natural juices before serving.

Serve with your favorite vegetables and dinner salad...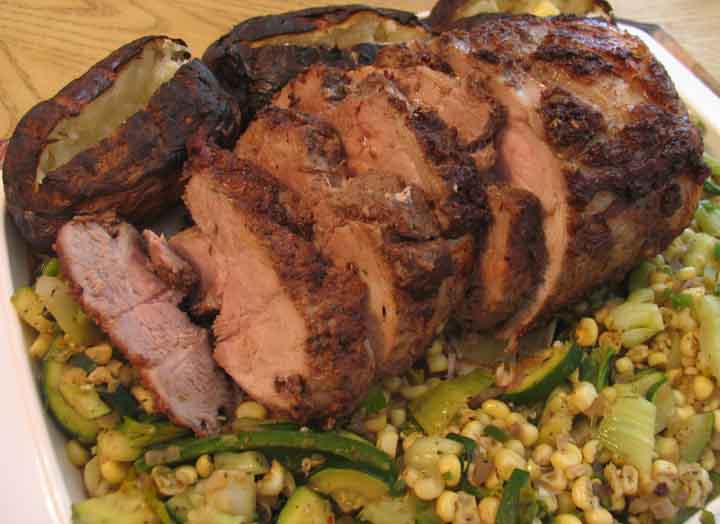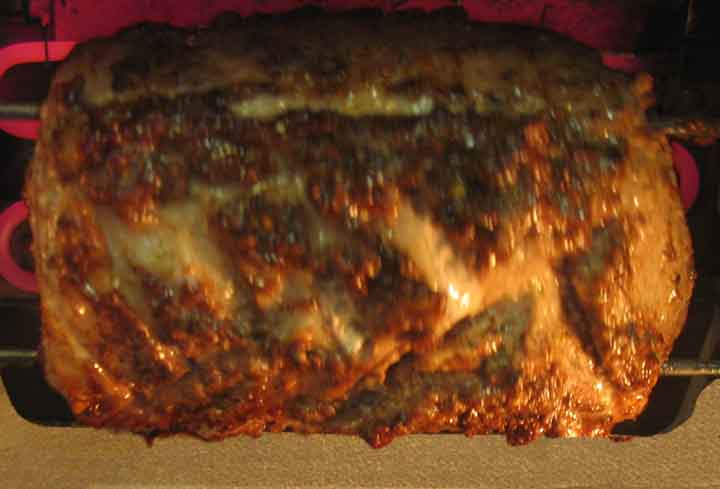 The UnSalted Heart

Healthy Food with Great Taste

Recipes Designed To Help Lower Your Sodium For Life

A Heart Healthy Life Style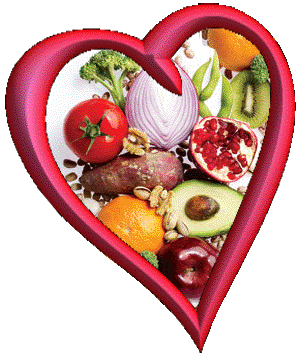 Enjoy,


From Our Unsalted Heart To Yours...
Pork Loin Boneless Rotisserie Roast

Recipe by

Tony LeDonne