A delightful blend of rice and pasta. Add some yummy veggies and you have a side dish that is wonderful with any meal. My version is a home grown comfort pilaf that I grew up with. It has carrots, peas, corn and a whole lot of love. It's so good you'll want seconds.  The average store bought and restaurant pilaf starts out at over 700mg of sodium and easily climb to well over 1500mg's. At only 57mg sodium you can really enjoy my Portuguese style Pilaf to your hearts content.

Rice Pilaf -  Serving's: 8

Per Serving: - Calories 244; Sodium 57mg;

Fat 4g; Protein 6 g; Carbohydrate 45 g;

Cholesterol 0 mg; Dietary fiber 3g

Enjoy,


From Our Unsalted Heart To Yours...
cup

cup

Tbsp

tsp

tsp

cups

med

cloves

small

small

large

med-(4 oz)

cup-(2 oz)

cup-(4 oz)

tsp

tsp

tsp

tsp

Preparing Your Ingredients

It's important to prepare all of your ingredients before you start to cook.

Do all of your chopping, grating and pre-measuring, and you will have a great meal that is easy to make.

The ingredients listed for this recipe have been chosen to help

lower the sodium content of your final dish.

This will help you with a heart healthy life style.

Healthy Food with Great Taste

Recipes Designed To Help Lower Your Sodium For Life

A Heart Healthy Life Style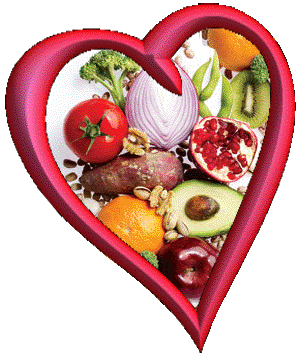 Rice Pilaf - Mama Carol's Style

Recipe by 

Carol LeDonne

Pre-heat oven to 350 degrees

Place a dutch oven or heavy casserole dish (with a lid) on top of the stove. Place 1 tbsp of extra virgin olive oil and red pepper flakes into the oven and heat to medium. Add onion and saute till soft and tender, about 6 minutes. Add minced garlic and cook for 1 minute more. Add bell pepper and optional jalapeno and saute for 5 minutes then add carrots and cook for 5 minutes more.

Add remaining extra virgin olive oil and mix in rice and orzo. Mix through to coat and lightly brown the rice. About 3 minutes. Add corn, peas, tomatoes and chicken stock. (be careful as the liquid will bubble right away.) Add all remaining spices and mix through.

Place lid on top of dutch oven and place into oven.

Cook for 30 to 35 minutes then check to see that all of he liquid has been absorbed and taste to see that rice had become tender.

Using a fork, fluff the rice and serve...

Long -Grain Rice

Orzo

Extra Virgin Olive Oil

Red Pepper Flakes

No-Salt Seasoning (Kirkland)

Chicken Broth - low sodium

Onion - chopped

Garlic - minced

Red Bell Pepper - chopped small

Jalapeno - diced (optional)

Plum Tomatoes - diced

Carrots - (fresh or frozen) - cubed

Peas - (fresh or frozen)

Corn - (fresh or frozen)

Chili Powder

Cumin

Paprika (smoked)

Black Pepper - ground

1 1/2

1/2

2

1/8

1/2

4

1

2

1

1

2

1

1/4

1/2

1 1/2

1/2

1/2

1/4