Healthy and Tasty. Here is a Broccoli Mushroom Sauce that is creamy and can be used in all sorts of dishes.

Pasta, Vegetables, Rice, you name it. Whenever you need a great sauce, this one will make any dish better...

Broccoli Mushroom & Cherry Tomato Sauce  -  Serving's:  6

Per Serving: - Calories 211; Sodium 254mg;

Fat 13g; Protein 11g; Carbohydrate 15g;

Cholesterol 16mg; Dietary fiber 3mg.

  Ingredients:   

3

1

1

4

2

1/2

3

1/4

1/2

1/2

1/2

1/2

2

1

1/2

cup

cup

cup

cups

Tlbs

medium

cloves

cup

tsp

tsp

tsp

tsp

Tlbs

cup

cup

Fresh Broccoli  - finely chopped

Cherry Tomatoes - sliced in half

Crimini Mushrooms - sliced

Almond Milk

Wondra - Quick mixing flour

Onion - chopped

Garlic - chopped

Parsley - fresh & chopped

Basil - dried

Red Pepper Flakes

Oregano - dried

Rosemary - ground

Extra Virgin Olive Oil

Vegetable Stock - low sodium

Parmigiano Reggiano Cheese - grated

In a large pot, put olive oil & red pepper flakes and turn heat on very low. Allow the oil and pepper to heat together for 5 minutes. Add the onion and cook on low for 20 minutes, until the onions are translucent and start to caramelize. Add the garlic and cook for 3 minutes on low. Increase the heat to medium and add Mushrooms and cook for 4 minutes. Add cherry tomatoes and cook for 3 minutes.

Add Basil, Oregano, rosemary and stir through mixture. Add vegetable stock and bring to a boil then simmer for 10 minutes or until stock had cooked down  to half.

Add 3 1/2 cups Almond milk and simmer for 10 minutes.  In a separate container mix remainder of cold or room temperature milk & wondra flour and add to your sauce, bring to a boil  then lower heat and simmer on low  for an additional 10 minutes. Stir in the Parmigiano Reggiano cheese to your sauce.

Sauce will be ready when thick enough to coat the back of a spoon.

The UnSalted Heart

Healthy Food with Great Taste

Recipes Designed To Help Lower Your Sodium For Life

A Heart Healthy Life Style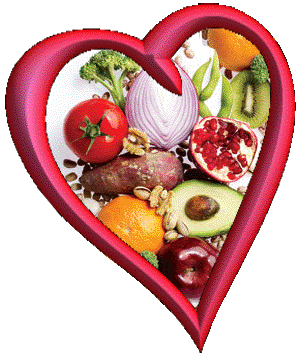 Enjoy,


From Our Unsalted Heart To Yours...
Broccoli Mushroom & Cherry Tomato Sauce

Recipe by

Tony LeDonne