There's nothing like a good dish of pasta but to get there you need a good tomato sauce or as we Italians call it, Gravy. Most pasta sauce has a great deal of salt in it, which is really not needed. If the sauce is made right you will have tremendous flavor that will make your pasta come alive and dance on your tongue. The secret is in the details of the recepie.

Papa's Tomato Pasta Sauce  -  Serving's:  6

Per Serving: - Calories 126; Sodium 225mg;

Fat 5g; Protein 3g; Carbohydrate 14g;

Cholesterol 0mg; Dietary fiber 3mg.   

28oz can

6 oz can

large

large

med

cup

Tbls

Tbls

Tbls

Tbls

tsp

cup

cup

tsp

tsp

Italian Plum Tomatoes - no salt added

Tomato Paste - no salt added

Onion - chopped

Garlic - chopped

Red Bell Pepper

Crimini Mushrooms - sliced

Basil - dried

Oregano - dried

Parsley - dried

Extra Virgin Olive Oil

Red Pepper Flakes

Red Wine

Water

Sugar

Sea Salt

In a large pot, put olive oil & red pepper flakes and turn heat on very low. Allow the oil and pepper to heat together for 5 minutes. Add the onion and cook on low for 20 minutes, until the onions are translucent and start to caramelize. Add the garlic and cook for 5 minutes on low. Add bell pepper, Basil, Oregano & Parsley and cook till soft, aprox 8 minutes.

You have now created your flavor foundation

and are ready to put your sauce together.

Add tomato paste and combine it with your vegetables allowing the paste a couple of minutes to heat through.

In your food processor chop plum tomatoes to make a chunky sauce.

Add tomatoes & water to pot and allow to simmer 15 minutes.

Add sliced mushrooms wine and sugar, sea salt and allow sauce to simmer for 1 hour on a low heat. Cover pot leaving the lid tilted to allow air flow.

Your sauce is now ready for your favorite pasta.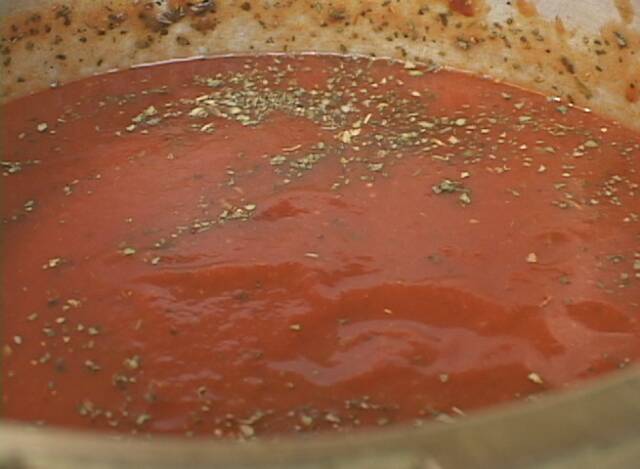 Enjoy,


From Our Unsalted Heart To Yours...
Healthy Food with Great Taste

Recipes Designed To Help Lower Your Sodium For Life

A Heart Healthy Life Style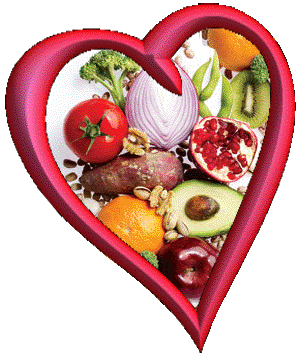 Papa T's Tomato Pasta Sauce

Recipe by 

Tony LeDonne

Preparing Your Ingredients

It's important to prepare all of your ingredients before you start to cook.

Do all of your chopping, grating and pre-measuring, and you will have a great meal that is easy to make.

The ingredients listed for this recipe have been chosen to help lower

the sodium content of your final dish.

This will help you with a heart healthy life style.

Tomatoes have natural acid that needs to be balanced by using a small amount of salt. This will allow the sweetness of the tomatoes to come through and give you a well balanced sauce.