Creamy Broccoli Soup is a winner. It's full of good stuff, low in calories and easy to make. The salt content found in canned or restaurant broccoli soup starts at 460mg and goes well over 1100mg of sodium. This is a healthy soup and doesn't need a lot of salt for it to  be extremely tasty.

Creamy Broccoli Soup  -  Serving's:  6

Per Serving: - Calories 136; Sodium 219mg;

Fat 4g; Protein 16g; Carbohydrate 10g;

Cholesterol 11mg; Dietary fiber 6mg.

  Ingredients:   

Tbls

medium

large

cups

cups

cup

tsp

tsp

tsp

Tbls

Unsalted Butter

Onion - chopped

Potato - peeled & chopped

Vegetable Broth - low sodium

Broccoli - chopped

Almond Milk

Nutmeg

Sea Salt

Black Pepper

No Salt Seasoning - (Kirkland / Mrs Dash)

In a large soup pot, melt butter and cook onion till tender over medium high heat. Add potato and toss to coat with butter onion mix. Add vegetable stock and bring to a simmer. Stir in broccoli and return to simmer. Add Seasonings.  When potato & broccoli are tender (about 25 minutes) Puree in a blender in small batches till creamy then return to pot. Add almond milk and your soup is ready...

Serve Soup Warm...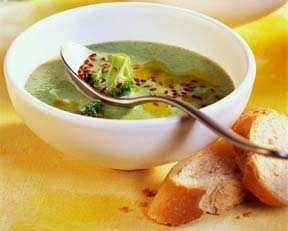 Enjoy,


From Our Unsalted Heart To Yours...
Healthy Food with Great Taste

Recipes Designed To Help Lower Your Sodium For Life

A Heart Healthy Life Style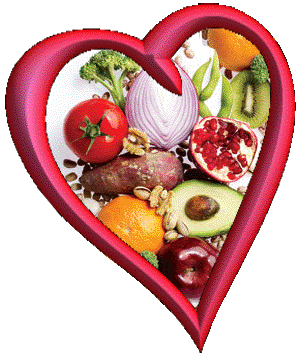 Creamy Broccoli Soup

Recipe by 

Tony LeDonne

Preparing Your Ingredients

It's important to prepare all of your ingredients before you start to cook.

Do all of your chopping, grating and pre-measuring,

and you will have a great meal that is easy to make.

The ingredients listed for this recipe have been chosen to help

lower the sodium content of your final dish.

This will help you with a heart healthy life style.