Soup Anyone ?  Butternut Squash, Carrot and Kale. A combination that is creamy, savory and satisfying.  A hearty soup with wonderful flavors that combine into a great beginning to dinner or a satisfying entrée with a salad. Either way, you can't go wrong with a heart healthy winner like this one. Sodium in a restaurant typically starts out at over 300mg per serving. At 108mg you can enjoy and still have room for dessert...

Butternut Carrot Kale Soup  -  Serving's:  4

Per Serving: - Calories 154; Sodium 108mg;

Fat 5g; Protein 5g; Carbohydrate 24g;

Cholesterol 13mg; Dietary fiber 4mg.

In a large pot place butter & red pepper flakes. Heat to medium low. Add squash, carrot and leeks and cook for 7 to 8 minutes with cover on pot stirring occasionally.

Add chicken broth and bring to a boil. Reduce heat and simmer for 30 minutes with cover on your pot. Vegetables will be soft when cooked through.

Remove pot from heat and allow to cool for 5 minutes.  Blend your soup using either an  Immersion Blender till very smooth or a standard blender in small batches till smooth.

Return all of mixture to saucepan. Add chopped kale, pepper and nutmeg. Bring just to a simmer and mix in Half and Half.

Note - (The kale will cook while warming the half and half. Kale can become bitter if cooked to long.)

Serve in your favorite soup bowl and top with roasted Pumpkin Seeds.

Enjoy,


From Our Unsalted Heart To Yours...
Healthy Food with Great Taste

Recipes Designed To Help Lower Your Sodium For Life

A Heart Healthy Life Style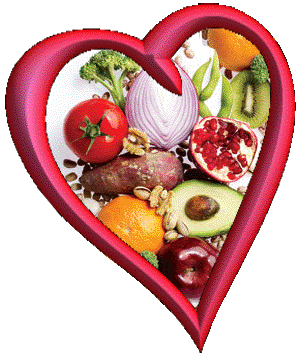 Butternut Carrot Kale Soup

Recipe by 

Tony LeDonne

Preparing Your Ingredients

It's important to prepare all of your ingredients before you start to cook.

Do all of your chopping, grating and pre-measuring, and you will have a great meal that is easy to make.

The ingredients listed for this recipe have been chosen to help

lower the sodium content of your final dish.

This will help you with a heart healthy life style.

3

3

3/4

1

1

1/4

4

1/4

1/4

1/4

1

cups

large

cup

cup

Tbsp

tsp

cups

tsp

tsp

cup

Tbsp

Butternut Squash - chopped small

Carrots - chopped small

Leeks - thinly sliced

Kale - chopped to bite size pieces

Unsalted Butter

Red Pepper Flakes

Chicken Broth - low sodium

Black Pepper - ground

Nutmeg - ground

Half and Half (or Almond Milk)

Pumpkin Seeds - roasted