Carrots, Broccoli made into a wonderful soup. This combination has sweet and delightful overtones that make your mouth water just waiting for it to be done and ready to eat. A good soup goes with any meal and this one will start your meal off with a healthy goodness that takes center stage. Warm and creamy, there's nothing like it.   Most soups of this type start off at 600mg of sodium.  This recipe will delight your pallet with only 158mg of sodium...

Carrot & Broccoli Soup  -  Serving's:  4 ( 8 oz servings)

Per Serving: - Calories 111; Sodium 158mg;

Fat 7g; Protein 3g; Carbohydrate 12g;

Cholesterol 8mg; Dietary fiber 3mg.

In a large pot place oil, butter & red pepper flakes and heat on medium. Add onion and saute till translucent, add garlic and cook 2 minutes. Add carrot, broccoli and cook for 5 minutes. Add flour to coat all ingredients in the pot and cook for 1 minute.  Add Chicken broth, no salt seasoning, black pepper, sea salt and bring to a boil. Lower heat and simmer for 20 minutes.

When vegetables are soft, place in a blender and puree all of the ingredients till smooth. Place back in pot on low heat and simmer for 5 minutes then add cream and blend with a spoon. Taste and adjust seasonings with no salt & black pepper.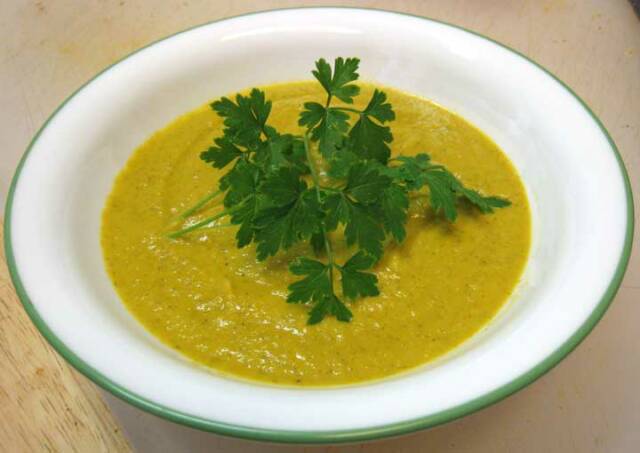 Enjoy,


From Our Unsalted Heart To Yours...
Healthy Food with Great Taste

Recipes Designed To Help Lower Your Sodium For Life

A Heart Healthy Life Style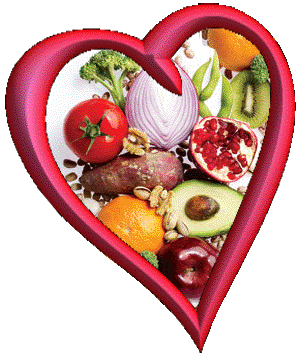 Carrot & Broccoli Soup

Recipe by 

Tony & Carol LeDonne

Preparing Your Ingredients

It's important to prepare all of your ingredients before you start to cook.

Do all of your chopping, grating and pre-measuring, and you will have a great meal that is easy to make.

The ingredients listed for this recipe have been chosen to help

lower the sodium content of your final dish.

This will help you with a heart healthy life style.

1

1

1/4

3

1/2

1

2

1 1/2

3

1/4

1

1/2

1/4

Tbsp

Tbsp

tsp

cups

large

clove

large

Tbsp

cups

cup

tsp

tsp

tsp

Extra Virgin Olive Oil

Un-Salted Butter

Red Pepper Flakes

Fresh Broccoli - chopped

Onion - chopped

Garlic - chopped

Carrot - chopped

All-Purpose Flour

Chicken Broth - Low Sodium

Almond Milk

No Salt Seasoning (Kirkland)

Ground Black Pepper

Sea Salt