2

1

4

1

1/2

4

2

1

2

1/2

2

1

1/4

6

2

2

1/2

6

tsp

med

cloves

med

med

6 oz

cups

cup

stalks

cup

tsp

tsp

tsp

cups

14 oz

8 oz

tsp

oz

Extra Virgin Olive Oil

Onion - chopped

Garlic  - minced

Jalapeno - chopped

Red Bell Pepper - chopped

Chicken Breasts (no skin or bones)

Corn Kernels

Carrot - bite size

Celery - 1" slices

Dry White Wine or Vermouth

Cumin

Chili Powder

Cayenne Pepper

Chicken Stock ( low sodium / no salt)

Diced Tomatoes (no salt added)

Tomato Sauce (no salt added)

Sea Salt (Celtic Sea Salt)

Tortilla Chips - Un-salted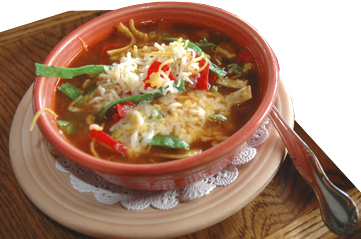 Healthy Recipes with Great Taste

Designed To Help Lower Your Sodium For Life

A Heart Healthy Life Style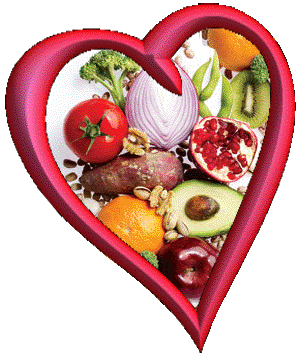 Enjoy,


From Our Unsalted Heart To Yours...
Mama Carol's Chicken Tortilla Soup

Recipe by

Carol LeDonne

Preparing Your Ingredients

It's important to prepare all of your ingredients before you start to cook.

Do all of your chopping, grating and pre-measuring,

and you will have a great meal that is easy to make.

The ingredients listed for this recipe have been chosen to help

lower the sodium content of your prepared dish.

This will help you with a heart healthy life style.

A bowl of soup is one of the greatest culinary inventions of all times. Comfort, Taste, Feel Good are just a few of the descriptions you can give a bowl of soup. To purchase a can or in a restaurant gets you a tremendous amount of sodium. The low is anywhere from 675mg to 1680mg depending on where you buy your soup.  Mama Carol has created a Chicken Tortilla Soup with extremely low sodium and more importantly Tremendous Taste. You will love a great bowl of Mama C's Tortilla Soup...

Mama Carol's Chicken Tortilla Soup  -  Serving's:  8

Per Serving: - Calories 235; Sodium 263mg;

Fat 4g; Protein 24g; Carbohydrate 21g;

Cholesterol 52mg; Dietary fiber 5mg.

  Ingredients:    

Roasting Chicken Breasts. Place chicken breasts into a baking dish and season with Mama C's Grill'n Rub or your favorite no salt seasonings. In a 350 degree oven cook your chicken breasts for 35 to 40 Minutes. When chicken is done allow it to cool for 15 minutes then shred each breast in to bite size pieces using a fork.

In a large pot, saute: onion, garlic, jalapeno & red bell pepper with olive oil until soft and tender.  Add the chicken broth, Shreaded chicken and the rest of ingredients to the large pot and bring to a boil.


Lower heat and simmer for 1 hour to allow ingredients to blend all flavors.

Serve in your favorite bowl and top with unsalted Tortilla chips...

(Note: You can use water in place of the

white wine or Vermouth)