Simply a family favorite. Roasted Chicken and Pasta. Everyone loves these two so put them together and you have a winner. Flavor, flavor, flavor, what can you say about a dish the just delivers the aroma the taste and of course, family...

In a can or in a restaurant the salt starts at 600 and goes up from there.  This family favorite has just 238mg of sodium with tremendous taste to satisfy...

Corkscrew Pasta & Roasted Chicken Soup  -  Serving's: 6

Per Serving: - Calories 142; Sodium 238mg;

Fat 1g; Protein 15g; Carbohydrate 17g;

Cholesterol 26mg; Dietary fiber 2mg.

2

1

1

1

1

1/4

7

8

1/2

1

2


6 ounce

stalk

medium

medium

cup

tsp

cups

ounces

tsp

Tbls

Spray

Chicken Breast - no skin or bone

Celery - chopped

Onion - chopped

Red Bell Pepper - chopped

Carrots - julienne cut

Black Pepper

Chicken Broth - low sodium

Rotini (Corkscrew Pasta)

Sea Salt

Organic No Salt Seasoning

Olive Oil

Season Chicken with 1 tsp of no salt seasoning and 1/8th sea salt then spray with olive oil. Place in a baking dish and roast for 25 minutes.

In a large soup pot, Saute Onion, Celery, Bell Pepper & Carrot using Olive Oil cooking spray.

Add Chicken broth and seasonings. Bring to a boil and simmer for 20 minutes.

Cut up roasted chicken into bit size pieces (about 1 inch squares) and add to soup. Add Pasta and cook for 8 to 10 minutes just until pasta in done.

Note: You can add a little spice by adding 1/4 to 1/2 Cayenne Pepper to your soup (depending on how hot you like it) when cooking.

Serve with a dinner salad and you have a great meal...

** - Calories & Sodium are calulated using Organic Low Sodium Chicken Broth from Trader Joes.

(1 cup has only 15 calories & 70mg of sodium)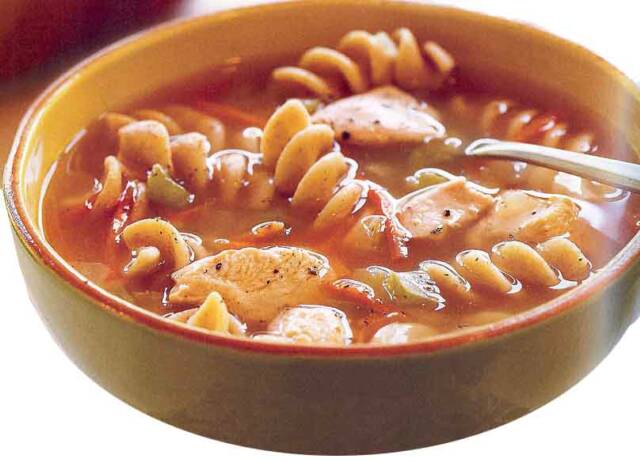 Enjoy,


From Our Unsalted Heart To Yours...
Healthy Food with Great Taste

Recipes Designed To Help Lower Your Sodium For Life

A Heart Healthy Life Style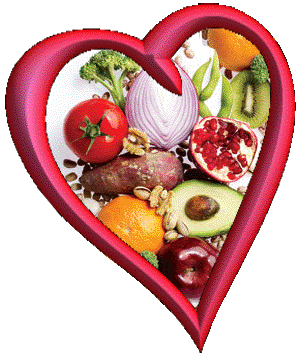 Corkscrew Pasta & Roasted Chicken Soup

Recipe by 

Tony LeDonne

Preparing Your Ingredients

It's important to prepare all of your ingredients before you start to cook.

Do all of your chopping, grating and pre-measuring,

and you will have a great meal that is easy to make.

The ingredients listed for this recipe have been chosen to help

lower the sodium content of your final dish.

This will help you with a heart healthy life style.