Complex yet subtle. Soup that comes packed with all of the health benefits needed to make a great meal.  While Pork provides the protein, it has a wonderful underlying but tender flavor . Leeks are close cousins to the garlic and onion family but offers a much more mellow flavor. Adding spinach which is at the top of the super food list has a tremendous amount of disease preventing health benefits as well as rich in vitamin C. Beans are always at the top of a heart healthy diet as study's have suggested they reduce the risk of heart disease, help with high blood pressure and certain cancers and are chock-full of fiber. The benefits of all of this is just one thing, a soup that tastes great and is heart healthy... Enjoy...

Leek Spinach Pork & White Bean Soup  -  Serving's:  4


Per Serving: - Calories 260;
Sodium 272mg;
Fat 5g; Protein 17g; Carbohydrate 35g; Cholesterol 13mg; Dietary fiber 10mg.
  Ingredients:   

6

1

1

1

2

1

1

2

4

1

1 1/2

1/4

1/2


ounces

tsp

Tbsp

pinch

each

cup

15 oz can

cloves

cups

each

tsp

cup

tsp

Pork Loin

Mama Carol's Pork Rub

Grapeseed Oil

Red Pepper Flakes

Leeks

Fresh Spinach

Cannellini Beans (do not rinse)

Garlic - minced

Chicken Broth - low sodium

Bay Leaf

Cumin

Couscous

Ground Black Pepper

Place a large soup pot on the stove. Heat 1 tablespoon of grapeseed oil with red pepper flakes in the pot to medium. Sear the pork loin on all sides. You want the meat to have a nice dark char on it.  Remove the pork loin and place in a dish.

Add the leeks and garlic. Saute until tender, about 5 minutes. Add the seared pork back to the pot. Stir in the chicken broth, Cannellini beans, bay leaf and cumin. Bring to a boil, then reduce the heat to low. Cover with a lid and simmer for 45 minutes.

Remove the pork loin. Cut up into small bite size pieces and return back to the pot.  Add couscous, black pepper and simmer for 15 minutes more. Turn off heat, mix spinach into soup. Allow to sit for 5 minutes before serving...

The UnSalted Heart

Healthy Food with Great Taste

Recipes Designed To Help Lower Your Sodium For Life

A Heart Healthy Life Style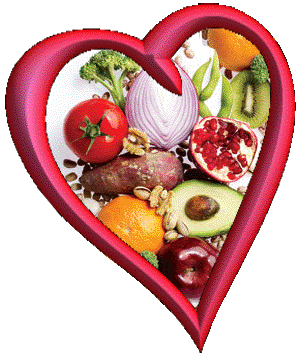 Enjoy,


From Our Unsalted Heart To Yours...
Note: see Ingredients for good sources of hard to find items.

The ingredients listed for this recipe have been chosen to help lower the sodium content of your final dish.

This will help you with a heart healthy life style.

It's important to prepare all of your ingredients before you start to cook.

Do all of your chopping, grating and pre-measuring, and you will have a great meal that is easy to make.

Prepare Mama Carol's Pork Rub

Sprinkle 1 tsp of Pork Rub over your pork loin. Using your fingers press the rub into the meat. Cover the pork loin with plastic wrap and allow the spices to penetrate into the meat for 30 minutes. This will season the loin as well as help to tenderize it.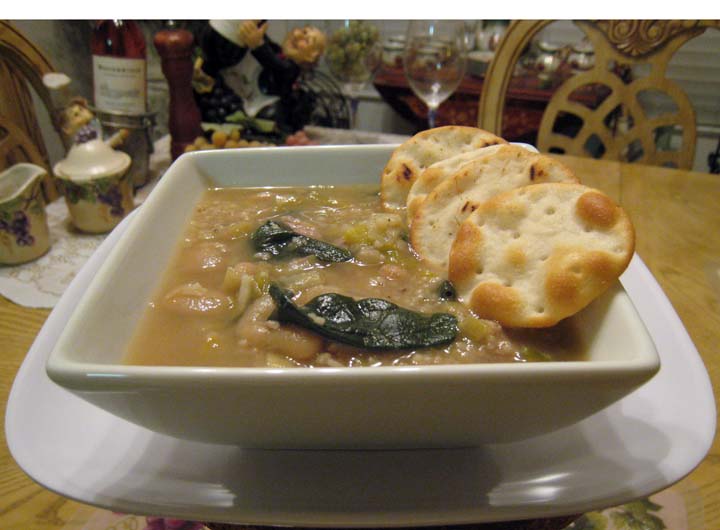 Mama Carol's Pork Rub

1 cup Brown Sugar  -  ¼ cup Dry Mustard

½  Tbsp - Paprika, Cinnamon, Onion Powder, Garlic Powder,

½ tsp - Cayenne Pepper, Oregano, Ground Black Pepper

¼ tsp Sea Salt

Mix all ingredients in a bowl to blend. Sprinkle on all of

your favorite pork recipes… and store the rest for next time.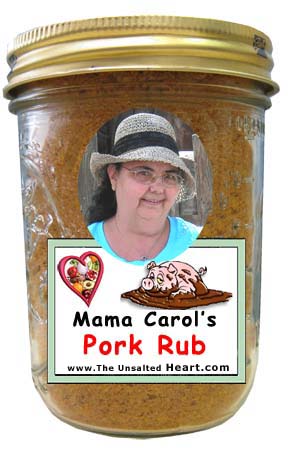 Leek Spinach Pork & White Bean Soup

Recipe by

Tony LeDonne