Over cooked, Over done, just over is the typical way most restaurants cook vegetables. Steaming them is a healthy way if not over done but usually lacks in taste. It is important to cook your veggies so that they retain their nutrients and in order to do that you must not over cook them. They should have a nice tender inside but a bite or crunch to the outside of them. Stir Frying them will allow you to achieve their perfect balance.  Salt in most restaurants starts at 300mg and climb from there. By combining the right spices, salt is not needed at all. This recipe will give you lots of flavor without the salt.

Broccoli & Cauliflower Stir Fry   -  Serving's:  4

Per Serving: - Calories 74; Sodium 38mg;

Fat 4g; Protein 3g; Carbohydrate 9g;

Cholesterol -0-mg; Dietary fiber 4mg.

cups

cups

cup

medium

cloves

Tbsp

tsp

tsp

tsp

tsp

tsp

Broccoli - cut into bite size pieces

Cauliflower - bite size pieces

Pine Nuts - roasted

Onion - chopped

Garlic - chopped small

Extra Virgin Olive Oil

No Salt Seasoning (Kirkland)

Thyme

Parsley

Marjoram

Red Pepper Flakes

In a large skillet, roast pine nuts for 2 minutes on a low heat. You will be able to  smell the aroma coming thru and see a nice golden roasted color.

In a large Wok or Skillet place oil, red pepper flakes & 1/2 of the chopped garlic. Heat on medium high till oil is ready. Saute onion for 2 minutes and add the balance of the garlic and 1/2 of the no salt seasoning, cook for 1 minute more.

Add both the broccoli & cauliflower to the pan along with the balance of the no salt seasoning and keep stirring all the ingredients for 2 minutes then add the thyme, parsley and marjoram mix  and roasted pine nuts, cook for 2 minutes more.

Your Stir Fry is done and ready to serve...

Serve over steamed rice or noodles...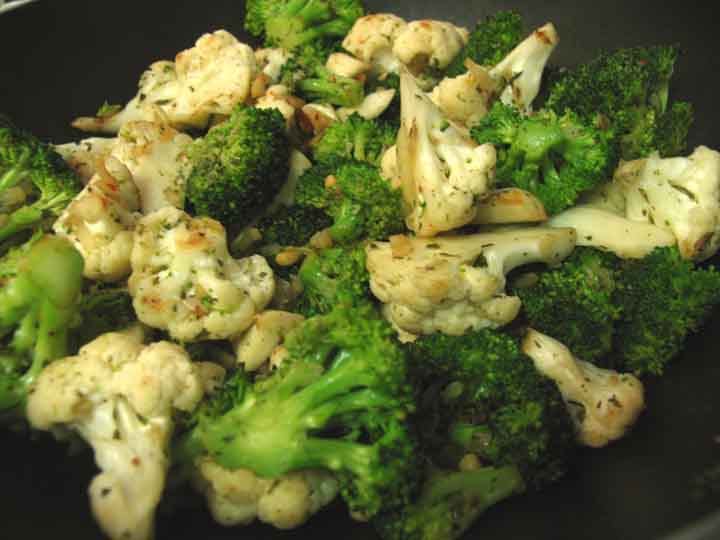 Enjoy,


From Our Unsalted Heart To Yours...
Healthy Food with Great Taste

Recipes Designed To Help Lower Your Sodium For Life

A Heart Healthy Life Style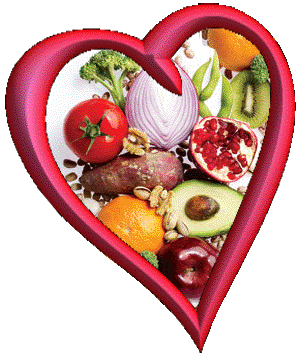 Broccoli & Cauliflower Stir-Fry

Recipe by 

Tony LeDonne

Preparing Your Ingredients

It's important to prepare all of your ingredients before you start to cook.

Do all of your chopping, grating and pre-measuring, and you will have a great meal that is easy to make.

The ingredients listed for this recipe have been chosen to help

lower the sodium content of your final dish.

This will help you with a heart healthy life style.