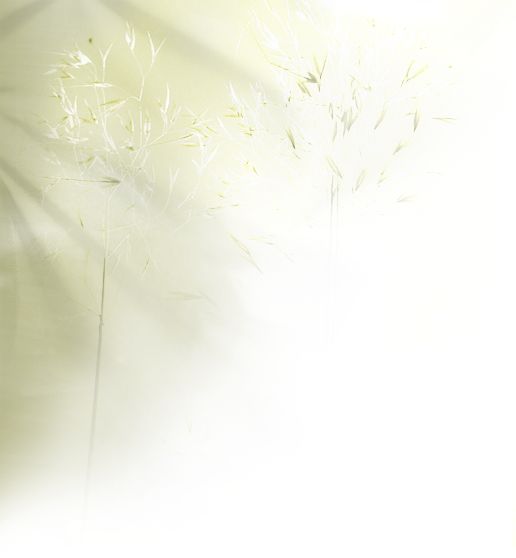 Spinach, Artichokes, Sundried Tomatoes, Chicken, a little Monterey Jack, add a few Bowties … What's not to like???

This is one of those recipes that looks great and tastes as good as it looks. Roasted chicken layered with spinach creates a great flavor foundation for this dish. The artichokes, cheese and sundried tomatoes give a wonderful texture and aroma that's pleasing with each and every mouth watering bite. Bowtie pasta or in Italian, Farfalle compliments this great meal.

Sodium in a dish like this one starts out at over 800mg and goes well over 1200mg in restaurants and in ready made store bought pasta. You can enjoy this Florentine with only 483mg of sodium leaving room for a little garlic bread on the side…

Nutritional Facts Per Serving  -  Serving's: 4

Calories 455; Sodium 483 mg; Fat 17g; 

Protein 32 g; Carbohydrate 39g; 

Cholesterol 70 mg; Dietary fiber 4g  

Click the movie reel to view or download 

(Power Point Presentation)

A step by step cooking presentation.

Enjoy, 


From Our Unsalted Heart To Yours...
 8

1/2

1

4

1

1/2

2

1/4

3/4

1

1/4

1/8

4

1/2

1/2

1/4

1/8

1/4

1/4

1/2


 Healthy Recipes  with Great Taste

Designed To Help Lower Your Sodium For Life

A Heart Healthy Life Style

It's important to prepare all of your ingredients

 before you start to cook. 

Do all of your chopping, grating and pre-measuring,

and you will have a great meal that is easy to make.

Mama Carol's Poultry Rub

¼ cup brown sugar  -   ½ Tbsp dry mustard

1/8 tsp cayenne pepper   -  1/16  tsp sea salt

½ tsp – paprika, onion powder, garlic powder

¼ tsp – ground black pepper, sage, poultry seasoning

Mix together in a bowl and sprinkle on your Poultry. 

Allow to set for30 minutes or more.

And save the rest for next time…


Boneless Chicken Breast - skin removed 

Mama Carol's Poultry Rub

Olive Oil Spray

Bowtie Pasta (Farfalle)

Grapeseed Oil

Red Onion - diced

Garlic Cloves - minced

Egg Substitute (1 lg egg)

Almond Milk

Italian Seasoning - dried

Black Pepper - ground

Crushed Red Pepper Flakes

Monterey Jack Cheese - shredded

Artichoke Hearts (packed in water)

Frozen Chopped Spinach

Sun-dried Tomatoes - oil packed

Parmigiano Reggiano Cheese - grated

Bread Crumbs - unsalted

Paprika

Unsalted Butter - melted


ounces

Tbsp

squirt

ounces

Tbsp

medium

medium

cup

cup

tsp

tsp

tsp

ounces

14 oz can

10 oz package

cup

cup

cup

tsp

Tbsp

Chicken Florentine Artichoke Bake

Recipe by  

Tony LeDonne

The ingredients listed for this recipe have been chosen 

to help lower the sodium content of your final dish. 

This will help you with a heart healthy life style.

Prepare Mama Carol's Poultry Rub and set aside.  

      (Use a coffee grinder / spice mill to mix your spices and 

              you will have a better blended Poultry Rub)

Seasoning your Chicken


Rinse chicken under cool water and pat dry. Spray a baking pan with olive oil spray then place the chicken breast into pan.
Sprinkle liberally with Mama's Poultry Rub. On both sides… Allow chicken to sit and marinate for 30 minutes.

Prepare your Bowties


Place a large pot with 6 quarts of water onto your stove and bring water to a boil. Add pasta and cook as recommended on the package. Drain pasta using a strainer. Set pasta aside till needed.
Roasting you Chicken


Pre-Heat Oven to 350°f. Place Chicken into oven and roast for 25 to 30 minutes. Chicken will be done at 160 degrees for this dish as it will finish cooking with the Florentine. Remove roasted chicken from oven and let it rest for 10 minutes. 
Cut chicken into bite size pieces (about 1 inch cubes). Set aside till needed.

Preparing your Ingredients


Grate Monterey Jack & Parmigiano Reggiano Cheeses. Cut Artichokes into quarters. Chop Sun-Dried Tomatoes. Dice red onion. Mince garlic. Measure out 1/2 cup of almond milk and 1/4 cup Egg Substitute into a measuring cup.
Spinach 


Remove spinach from freezer and allow to sit for 20minutes to come up to room temperature. Using a hand strainer, press down on the spinach and squeeze all of the water out from your spinach.
Bread Crumbs


Place bread crumbs into a bowl. Pour over crumbs ¼ cup almond milk (4 tablespoons). Set aside and allow to soak for 10 minutes until they absorb the milk and become soft.
In a skillet:


Place1/2 tbsp Grapeseed oil. ⅛ tsp crushed red pepper. Heat to medium then add onion and cook for 4 minutes.
Add garlic and cook 1 minute more.

Putting it all together...    Pre-Heat Oven to 350°f. 


In a large mixing bowl place: ¼ cup Eggs substitute, ¾ cup Almond Milk, ½ Tbsp Italian seasoning, ¼ tsp ground black pepper
Stir in roasted chicken, Monterey Jack Cheese, spinach, artichokes, sun-dried tomatoes, onion garlic mix and half of the parmigiano reggiano cheese. Mix together to incorporate the ingredients but lightly as to not break apart the ingredients.

Fill a  9" x 11" baking dish with your Florentine mix. Place the cooked bowtie pasta on top and very gently mix all ingredients together.

Cover the baking dish with Aluminum foil and place into oven. Bake for 20 minutes.

Prepare Your Topping 


Mix together in a small bowl: 1/8 cup parmigiano reggiano cheese, Soaked bread crumbs, ¼ tsp paprika and melted butter.
Mix to combine.

Remove baking dish from oven. Remove foil. Sprinkle topping evenly over your Florentine. Place back into oven, (no foil).

Bake for 10 minutes, just until topping becomes browned.