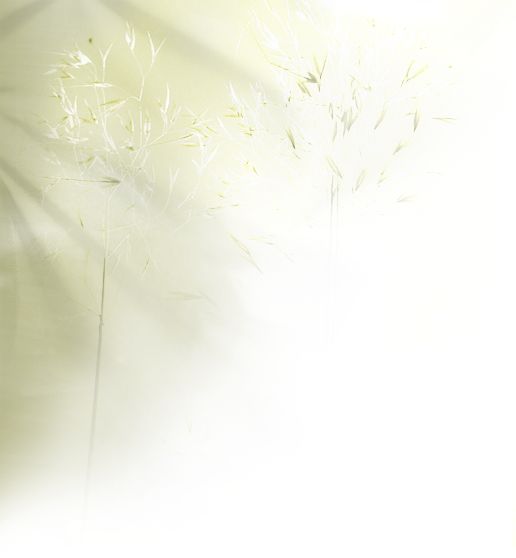 This one is a combination of cultures. Papa's Barbeque Sauce & Mama's Poultry Rub. Pizza from Italy. Tostada from Mexico. And that good ol' love of eat' in. Mama's Poultry Rub makes that chicken wana dance & with Papa's Barbeque sauce this recipe just sings with flavor. It's easy to make & fun to eat.

Sodium of the average Pizza starts out at 760 mg's per medium slice. Tostada's start out at 730 mg's and they both go way up from there. My Pizza Tostada has 247 mg's of sodium and instead of salt it's loaded with great flavors... 

Barbeque Chicken Pizza Tostada   -  Serving's: 4 Tostada's


Per Serving: - Calories 295; 
Sodium 247mg;
 Fat 16g; Protein 117 g; Carbohydrate 23 g; 
           Cholesterol 54 mg; Dietary fiber 3 mg.

pound

5 1/2"

ounces

small

small

squirts

tsp

tsp

Tbsp

cup

Barbeque Chicken Pizza Tostada

Click the movie reel to view or download 

(Power Point Presentation)

A step by step cooking presentation.

Enjoy, 


From Our Unsalted Heart To Yours...
Chicken Breasts

Tostada Shells

Mozzarella Cheese - shredded

Onion - sliced

Bell Pepper - sliced

Olive Oil Spray

No-Salt Seasoning

Red Pepper Flakes

Mama Carol's Poultry Rub (recipe below)

Papa T's Barbeque Sauce (recipe below)

Seasoning The Chicken.   


Rinse chicken with cool water then pat dry with paper towel. 
Cut chicken into 1/2" strips and sprinkle with Mama's poultry rub. 

Using your fingers rub the seasoning into the chicken. Set aside for 15 minutes and allow chicken and seasonings to combine.

Cooking Chicken & Veggies.


In a large deep skillet, squirt pan with olive oil spray and add red pepper flakes. Heat pan to medium and add onion. Sprinkle with 1/4 tsp no-salt seasoning. Cook onion till transparent. (about 3 minutes). Add bell pepper and cook for 3 minutes. Stir peppers several times while cooking. Move veggies to one side of pan.

Squirt pan with olive oil spray and add seasoned chicken strips. Cook for 2 minutes on each side. Add 1 Tbsp of Papa's barbeque sauce to each chicken strip and cook chicken for  3 minutes more.

Add a Tbsp of barbeque sauce to the veggies and mix through.
Time to put it all together.


Carefully remove chicken from pan and slice into bite size pieces.Place tostada shells on a baking sheet / cookie 
sheet and layer ingredients.1 Tbsp of barbeque sauce, Shredded Cheese, Onions & Peppers and then the chicken.

Toasting Time


Pre heat oven / Toaster oven to 400 degrees. Place tostada's in oven and cook for 4 minutes, 
just until the cheese melts. Place in Serving Dish Place 1 Tbsp of barbeque sauce on top of tostada. 

Papa T's Barbeque Sauce

2 Tbsp Vegetable Oil  -  1 small Onion finely chopped  -  2 cloves Garlic finely copped 

3 cups Water  -  12 ounces Tomato Paste (no-salt added)

½ cup Brown Sugar  -  2/3 cup Apple Cider Vinegar   -  ¼ cup Molasses 

½ cup Honey  -  2 tsp Liquid Smoke  -  ½ tsp Cayenne Pepper 

½ tsp Smoked Paprika   -   ¼ tsp Sea Salt  -  ½ tsp Black Pepper 

Heat oil in a sauce pot to medium high. Add chopped onions & cook till translucent. 

Add the garlic and cook for 2 minutes more. 

 In a separate bowl, Mix together the remaining ingredients.

Add the mix to the sauce pan with the onion & garlic and simmer for 45 minutes.

Let the sauce cool down and she's ready to start barbeque'n.

Mama Carol's Poultry Rub

¼ cup brown sugar  -   ½ Tbsp dry mustard

1/8 tsp cayenne pepper   -  1/16  tsp sea salt

½ tsp – paprika, onion powder, garlic powder

¼ tsp – ground black pepper, sage, poultry seasoning

Mix together in a bowl 

and sprinkle it on dem birds…


Healthy Recipes With Great Taste 

Designed To Help Lower Your Sodium For Life

A Heart Healthy Life Style

Barbeque Chicken Pizza Tostada

Recipe by

Tony LeDonne