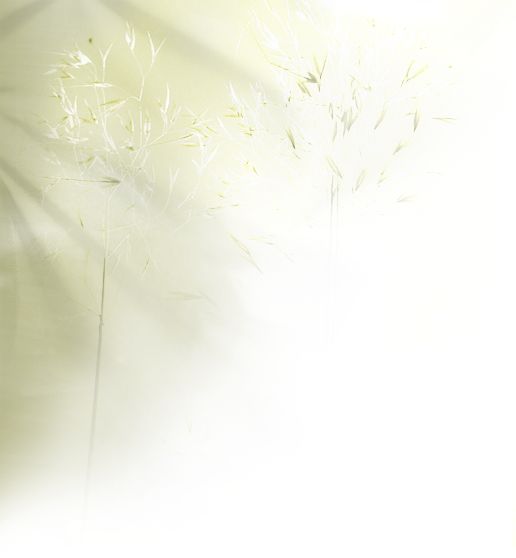 Chicken Cacciatore is a wonderfully aromatic one skillet  Italian dish made with onions, tomatoes, mushrooms and a little wine. It is a one dish master piece of aroma and flavor. Chicken so tender that when made right it will melt in your mouth. Served over rice, pasta or even polenta this is a simple dish to prepare.This is one of those dishes that seem to lend it self to a lot of salt. Meaning that restaurants and store bought cacciatore start out at over 700 mg of sodium and climb to well over 2000mg.Our one dish wonder has only 202mg of sodium. The flavor of this succulent cacciatore will keep this dish as one of your easy to make favorites for family and friends at any time…

Chicken Cacciatore  -  Serving's: 4

Per Serving: - Calories 477; Sodium 202 mg; Fat 15g; 

Protein 29 g; Carbohydrate 55g; 

Cholesterol 84 mg; Dietary fiber 5g  

(nutritional facts include 1/2 cup of rice per serving)

Chicken Cacciatore

Click the movie reel to view or download 

(Power Point Presentation)

A step by step cooking presentation.

Enjoy, 


From Our Unsalted Heart To Yours...
  4 -

  1 -

  1 -

  1 -

  1 -

  1 -

10 -

  2 -

  1 -

  2 -

  ½ - 

  ½ -

  ¼ -

  ⅛ -

  ½ -

  1 -

  2 ½ -

  1 -

  1 -


 Healthy Recipes  with Great Taste

Designed To Help Lower Your Sodium For Life

A Heart Healthy Life Style

It's important to prepare all of your ingredients before you start to cook. 

Do all of your chopping, grating and pre-measuring,

and you will have a great meal that is easy to make.

Mama Carol's Poultry Rub

¼ cup brown sugar  -   ½ Tbsp dry mustard

1/8 tsp cayenne pepper   -  1/16  tsp sea salt

½ tsp – paprika, onion powder, garlic powder

¼ tsp – ground black pepper, sage, poultry seasoning

Mix together in a bowl and sprinkle on your Poultry. 

Allow to set for30 minutes or more.

And save the rest for next time…


Chicken Thighs & Legs - or 8 thighs - skin removed 

Grapeseed Oil

Mama Carol's Poultry Rub

White Onion - diced

Red Bell Pepper – large chop

Green Bell Pepper – large chop

Mushrooms - sliced

Diced Tomatoes – no salt added

Parsley -dried

Basil -dried

Oregano -dried

Thyme -dried

Ground Black Pepper

Sea Salt

White Wine

Brown Rice

Chicken Broth – low sodium

unsalted butter

Italian Seasoning -dried




pieces

Tbsp

Tbsp

large

medium

medium

medium

14.5 oz cans

Tbsp

tsp

tsp

tsp

tsp

tsp

cup

cup

cups

tsp

tsp

Chicken Cacciatore

Recipe by  

Tony LeDonne

The ingredients listed for this recipe have been chosen 

to help lower the sodium content of your final dish. 

This will help you with a heart healthy life style.

Prepare Mama Carol's Poultry Rub and set aside.                         

Chop: Green & Red Bell Pepper – large pieces

Slice: Onions thin and Mushrooms into ¼" slices

Place cutup chicken on a clean cutting board.

Season Chicken with Mama's Poultry Rub on all sides.

Place a large skillet on the stove and pour one tablespoon 

of Grapeseed oil into skillet. Heat skillet to medium.

Gently place seasoned chicken into skillet. (one piece at a time)

Sprinkle with ground black pepper.

Sear each chicken piece on all sides. 

          (about 2 minutes per side)

Remove chicken from skillet and set aside.

Using the same skillet as you did to cook the chicken - (do not clean – those Yummies are important)

Place sliced onions into the skillet and saute the onions for 5 minutes. Just until they start to soften. Add Bell Peppers and cook

for 5 minutes. Mix in ½ cup of white wine and deglaze the pan by scraping all of the yummies on the bottom of the skillet and mixing them into your vegetables.

Add sliced mushrooms. Cook for 3 to 4 minutes then add diced tomatoes. Stir tomatoes to mix with vegetables.

Add: parsley,basil,oregano and thyme. Mix all spices in with tomato and vegetables. Simmer for 10 minutes.

Add chicken to sauce. (including any juices on plate)

Cover skillet and simmer on medium for 30 to 35  minutes.

Simmer on medium for 30  to 35 minutes to finish cooking the chicken and to make a rich flavorful sauce.

The Chicken will be done when the meat is separating from the bone and the sauce is nice, thick and aromatic.

Note: It's important to simmer at a heat just below the boiling point that will create small bubbles 

in the sauce which will tenderize the chicken.

Rinse brown rice with cool water. Place a pot on the stove. Place brown rice into pot and cover the rice with chicken broth and add Italian seasoning to broth. (2 1/2 cups of broth to 1 cup of brown rice) Soak for 20 minutes.

Heat to maximum. Bring the rice / water to a boil – Uncovered. Lower heat, add butter and place the lid on the pot. Simmer for 20 minutes.

Turn the heat off keeping the lid on the pot (no peeking). Let the rice sit for 10 minutes – covered

Remove lid, fluff with a fork and allow to cool slightly. 

Place a 1/2 cup of cooked brown rice on a plate and top with chicken, vegetables and sauce...

Note: Chicken will not be fully cooked only seared on the outside of each piece. It will cook completely when added to the sauce you are about to prepare.