Chicken & Peaches make a fantastic combination. Savory, yet sweet giving you a juicy taste in every bite,with just enough crunch with Toasted Almonds to please your pallet. The average sodium content for Chicken & Peaches starts out at 650 mg's.  Our dish has 93 mg's of sodium and with Peaches, Cranraisins and almonds, this dish will please all of your flavor senses...

Chicken & Peaches Baked to Perfection  -  Serving's: 4 (6oz)

Per Serving: - Calories 361; Sodium 93mg;

Fat 8g; Protein 41g; Carbohydrate 33g;

Cholesterol 104mg; Dietary fiber 3g   

4

3

4

1

2

1/2

1

6 oz

cups

each

Tlbs

Tlbs

cup

each

Chicken Breasts - ( boneless & skinless )                 

Orange Juice

Peaches (Ripe) - Sliced

No Salt Seasoning (Kirkland) or Mrs.Dash

Almonds - Sliced

Cranberry Raisins

Extra Virgin Olive Oil Spray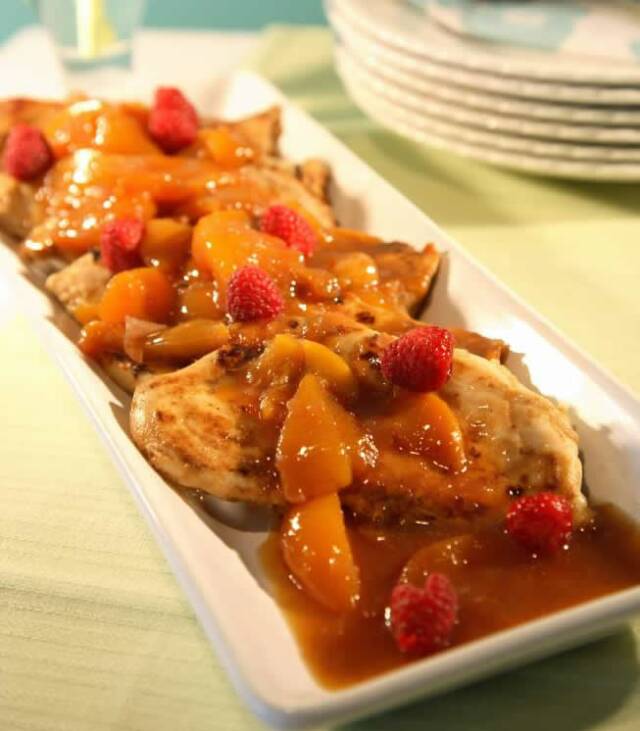 Preheat Oven to 350 degrees

Slice each chicken breast into 3 long pieces and sprinkle no salt seasoning on each

side of chicken. Spray a glass baking dish with the olive oil to coat the dish and lay

each piece of chicken in dish. Place in oven and cook for 25 minutes.

While the chicken is baking, in a separate pan put orange juice, peaches & Cranberry raisins and bring to a boil, reduce the heat to a simmer for 15 minutes.

When chicken has cooked 25 minutes combine the peaches by pouring over the top of the chicken and placing back in the oven for 10 minutes.

Place the almonds in a small skillet and toast for 3 to 5 minutes, shaking the pan until the almonds are lightly browned and you can smell their fragrance.  Remove from the heat and set aside till chicken is done.

When chicken is done place the sliced almonds over the chicken and peaches and enjoy.

Healthy Recipes With Great Taste

Designed To Help Lower Your Sodium For Life

A Heart Healthy Life Style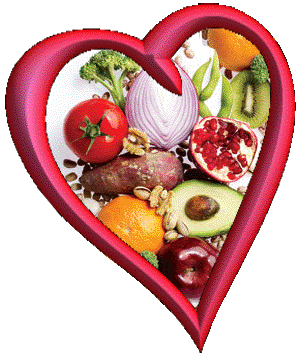 Enjoy,


From Our Unsalted Heart To Yours...
Chicken & Peaches Baked to Prefection

Recipe by

Tony LeDonne