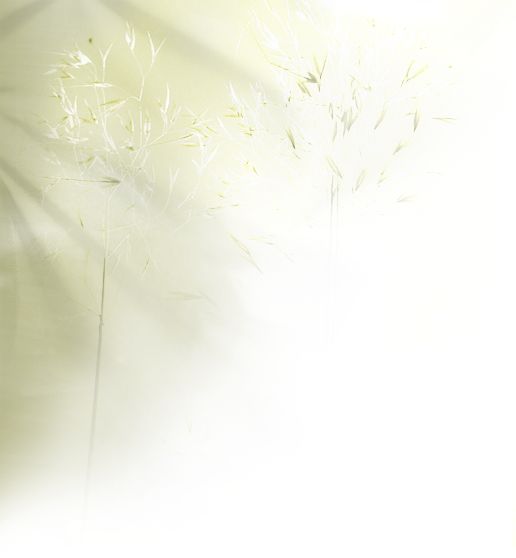 Blueberries are natures way of saying I Love You. 

The flavor is rich and packed with so many wonderful nutrients that are great for your body. Low in calories. Loaded with antioxidants and a good dose of vitamin C. Cream cheese and blueberries being cuddled by a graham cracker and walnut crust combine together to make a marbled cheesecake topped with a luscious homemade blueberry sauce.  This recipe has all the right ingredients to make it a heart smart dessert. Low in sodium, Low in calories with just the right amount of fat, and easy to make. 274 Calories and 262mg of sodium leads to a Blueberry CheeseCake Bliss that is absolutely Creamy, Delicious and Satisfying…

Blueberry CheeseCake Bliss  -  Serving's: 16

Per Serving: - Calories 274; Sodium 262mg; 

Fat 18g; Protein 8 g; Carbohydrate 24 g; 

Cholesterol 67 mg; Dietary fiber 6g

Blueberry CheeseCake Bliss

Click the movie reel to view or download 

(Power Point Presentation)

A step by step cooking presentation.

Enjoy, 


From Our Unsalted Heart To Yours...
The Crust

1

cup       Graham Crackers
1          cup       Walnuts

4

Tbsp     Unsalted Butter
2

Tbsp     Splenda (no calorie sweetener)
½

 tsp       Cinnamon
¼

 tsp       Nutmeg
¼

 tsp       Allspice
Cheese Filling

24

ounces   Cream Cheese – (weight watchers)
1 ¼       cups      Splenda

1

 cup        Egg Substitute – liquid type
1  

cup        Half & Half
1  

Tbsp      Pure Vanilla Extract
2  

Tbsp      Cornstarch
1

   tsp

Lemon Zest
⅛

  tsp        Sea Salt
Blueberry Sauce Topping

2  

cups      Frozen or Fresh Blueberries
1  

each      Juice of one Lemon
¾  

tsp       Cinnamon
¼  

tsp       Nutmeg
1    

pinch    Allspice
The Crust

Place Graham crackers into a food processor. Pulse to crumble then add walnuts and pulse to crumble

and mix. Add: Sugar, Cinnamon, Nutmeg and Allspice. Pulse to combine. Melt 4 Tbsp of butter. Add Butter 

to mix. Pulse to combine. Grease an 8 ½ " springform pan with unsalted butter (Bottom and sides).

Place crust mixture into pan. Using your fingers, press crust mix into the pan evenly. Press all the way up 

the sides of the pan. Place completed pan into the refrigerator for 30 minutes.

Cream Cheese Filling

Place cream cheese in a large bowl. Beat on medium with a mixer just until smooth. Add Splenda & Cornstarch 

and mix until well blended. Slowly add 1 cup egg substitute & 1 tsp lemon juice while mixer is running 

making sure your mix is very smooth. Scrap down the sides of bowl. Mix vanilla, sea salt and half & half 

in a measuring cup then add to cream cheese mix. Beat until well blended.

Blueberry Sauce Topping

Place 2/3 cup blueberries into a sauce pan over low heat. Mix in lemon juice, cinnamon, nutmeg and allspice.

Cook until berries start to break down. 5 to 6 minutes. Using a large spoon or potato masher. 

Mash berries to create a chunky fruit jam. Set aside until needed.

Pre-heat oven to 325 degrees f.

Putting It All Together

Pour half of the cream cheese mixture into your cold crust. Layer 1/3rd of a cup blueberries on top of cheese mixture

Slowly pour remaining cream cheese mixture onto blueberries. Place 1/3rd of a cup blueberries on top. Place pan into oven and

Bake for 45 to 55 minutes.






The CheeseCake will be done when the internal temperature reads 160 degrees f. 
          one inch from the outside edge of the pan.  The middle of the cake should still jiggle.

Turn off the oven and open the oven door slightly. Let cake cool slowly for one hour in the turned off oven.

Run a butter knife around the edge of the pan to free the cake. 

Spread the blueberry sauce over the top of the cheesecake. Place the cake in the refrigerator overnight.

Remove cheesecake from refrigerator and remove the springform pan. Bring the cheesecake up to room temperature for maximum creaminess when serving. 

Serve & Enjoy

The ingredients listed for this recipe have been chosen to help 

lower the sodium content of your final dish. 

This will help you with a heart healthy life style.


The UnSalted Heart

 Healthy Recipes  with Great Taste

Designed To Help Lower Your Sodium For Life

A Heart Healthy Life Style

Mama's Baking Tip


A springform pan allows cakes, tortes or cheesecakes that might otherwise be difficult to remove form the pan 
to be released easily by simply removing the pan's sides.

Blueberry CheeseCake Bliss

Recipe by

Tony & Carol LeDonne

Papa's Cooking Tip

For clean & easy cheesecake slices, 

dip your knife into a glass of water in between each cut.