A Personal size Cheesecake filled with chocolate chips, cream cheese filling and surrounded by a graham cracker walnut cinnamon crust. Topped with your favorite jam, jelly, fruit or chocolate just makes a wonderful dessert. Not too small yet not too big. Just the right size to treat yourself to a delicious end of a meal or decadent evening dessert.  Easy to prepare, making this personal size cheesecake a pleasure to serve to family and friends... and don't forget yourself...

Chocolate Chip Cheesecake Crumble  -  Serving's: 6

Per Serving: - Calories 275; Sodium 280mg;

Fat 17g; Protein 10g; Carbohydrate 22g;

Cholesterol 21mg; Dietary fiber 3g

Ingredients:    

ounces

Tbsp

cup

cup

ounce

ounces

Tbsp

tsp

Tbsp

Filling

Cream Cheese - Fat Free (softened)

Egg Substitute

Splenda

Miniature Chocolate Chips

Crust

Graham Crackers

Walnuts

Unsalted Butter

Cinnamon

Splenda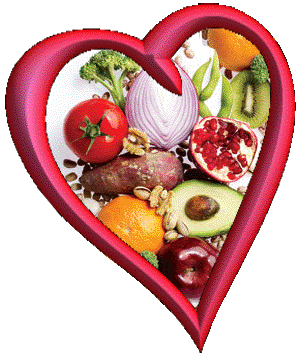 Healthy Recipes With Great Taste

Designed To Help Lower Your Sodium For Life

A Heart Healthy Life Style

Enjoy,


From Our Unsalted Heart To Yours...
Regular sugar and eggs also work well this recipe but do change the calories and cholesterol values

Chocolate Chip Cheesecake Crumble

Recipe by

Carol LeDonne

Pre-heat oven to 325 degrees f.

Filling

In a medium bowl, beat the cream cheese, until light and fully. About 3 minutes.

Add egg substitute, 1/4 cup splenda. Beat until combined and fluffy.  Stir in chocolate chips by hand and set aside.

Crust

Place graham crackers and walnuts into a small plastic bag and crush using a rolling pin. Place mix into a bowl. Add cinnamon, 1 tbsp splenda and mix to combine.  Add 1 tablespoon of softened butter. Mix together till well blended. Blend should look like tiny grains of rice forming a crumble.

Place about 1 1/2 tbsp of crust mix into the bottom of a 3 inch ramekin and press down firmly using the bottom of a flat bottomed glass. You want the crust to be even.

Divide cream cheese mixture evenly on top of the crust.  Place layer of crust mix on top of cream cheese.

Place into oven for 30 minutes.  Allow to cool for 20 minutes place your favorite topping on top of cheese cake and serve.

They are also very good chilled before serving...