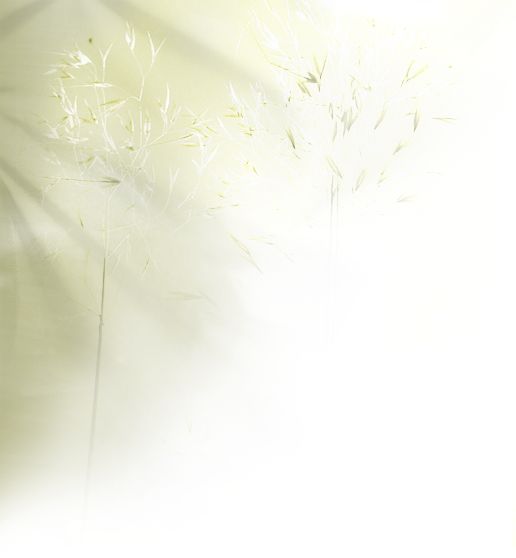 Cheesecake is the essential definition of dessert. Creamy, Elegant, Satisfying. Just a few ways to describe the obsession we all have of a great cheesecake. This one is… A crust of graham crackers and walnuts. Cream cheese and pumpkin. Add a few spices and you have just made yourself a special treat. Mama Carol's Swirl will delight even the most finicky guest at your table. It's just that good…Sodium is not an issue but calories and fat are when it comes to cheese cake. Mama has redesigned her original recipe from its 540 calories and 443mg of cholesterol to a heart smart cheese cake with 281 calories and 44mg of cholesterol. The best part, It's as good as the original, maybe even better.  

Mama Carol's cheese cake is truly Creamy, Elegant and oh yes, Satisfying…

Pumpkin Swirl Cheesecake  -  Serving's: 16

Per Serving: - Calories 281; Sodium 319mg; 

Fat 20g; Protein 9 g; Carbohydrate 15 g; 

Cholesterol 44 mg; Dietary fiber 1g

Pumpkin Swirl Cheesecake

Click the movie reel to view or download 

(Power Point Presentation)

A step by step cooking presentation.

Enjoy, 


From Our Unsalted Heart To Yours...
Graham Crackers

Walnuts

Unsalted Butter

Splenda (no calorie sweetener

Cinnamon

Nutmeg

Allspice

Cream Cheese – low fat

Splenda

Egg Substitute – liquid type

Half & Half

Pure Vanilla Extract

Cornstarch

Pumpkin (can)

Egg Substitute

Cinnamon

Nutmeg

Allspice

The Crust

Place Graham crackers into a food processor. Pulse to crumble then add walnuts and pulse to crumble

and mix. Add: Sugar, Cinnamon, Nutmeg and Allspice. Pulse to combine. Melt 4 Tbsp of butter. Add Butter 

to mix. Pulse to combine. Grease an 8 ½ " springform pan with unsalted butter (Bottom and sides).

Place crust mixture into pan. Using your fingers, press crust mix into the pan evenly. Press all the way up 

the sides of the pan. Place completed pan into the refrigerator for 30 minutes.

Creamcheese Filling

Place cream cheese in a large bowl. Beat on medium with a mixer just until smooth. Add Splenda & Cornstarch 

and mix until well blended. Slowly add 1 cup egg substitute while mixer is running making sure your mix 

is very smooth. Scrap down the sides of bowl. Mix vanilla and half & half in a measuring cup then add to 

cream cheese mix. Beat until well blended.

Pumpkin Mix

Place ½ cup of pumpkin into a small bowl. Mix in 1 cup of the cream cheese filling mixture. 

Add: ¼ cup egg substitute, ¾  tsp cinnamon, ¼ tsp nutmeg, a pinch of allspice. Mix together 

by hand until well blended.

Pre-heat oven to 325 degrees f.

Putting It All Together

Pour the cream cheese mixture into your cold crust. Drop tablespoonfuls of the pumpkin mix onto the top of the cream cheese mix. Using a butter knife, swirl through both batters in a figure eight pattern several times creating a swirl design.

Place pan into oven and bake for 45 to 55 minutes.


The Cheese Cake will be done when the internal temperature reads 160 degrees f. 

one inch from the outside edge of the pan.  The middle of the cake should still jiggle.
Turn off the oven and open the oven door slightly. Let cake cool slowly for one hour in the turned off oven. Remove cake from the oven. Run a butter knife around the edge of the pan to free the cake. (This will allow the cake to contract while cooling)

Place the cake in the refrigerator overnight.

Serve & Enjoy

The ingredients listed for this recipe have been chosen to help 

lower the sodium content of your final dish. 

This will help you with a heart healthy life style.


The UnSalted Heart

 Healthy Recipes  with Great Taste

Designed To Help Lower Your Sodium For Life

A Heart Healthy Life Style

Mama's Baking Tip


A springform pan allows cakes, tortes or cheesecakes that might otherwise be difficult to remove form the pan to be released easily by simply removing the pan's sides.
Mama Carol's Pumpkin Swril Cheesecake

Recipe by

Tony & Carol LeDonne

The CRUST

1

1

4

2

1/2

1/4

1/4

CHEESE FILLING

24

1 1/4

1

1

1

2

PUMPKIN FILLING

1/2

1/4

1/4

3/4

1