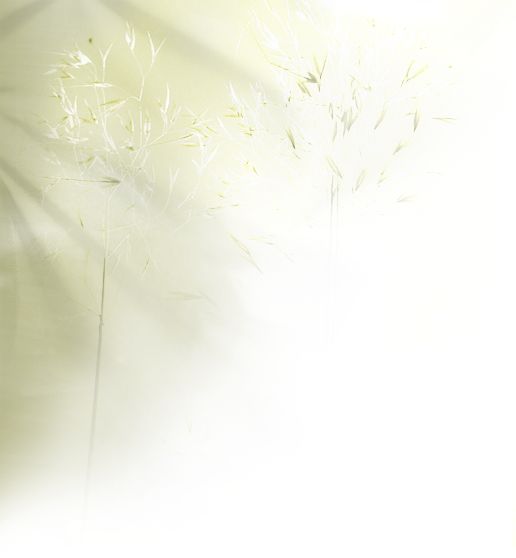 Let's Crumble

Cut 2 ounces of Meat off of the Ham Hock and place into Food Processor. Pulse until you have created a very small chop.

Add ¼ cup bread crumbs, ½ tsp no-salt seasoning, ¼ cup panko crumbs, ¼ tsp ground black pepper, ¼ tsp garlic powder, ½ tsp dried basil and ½  ounce Parmigiano Reggiano grated cheese. Pulse all of your ingredients till they resemble large bread crumbs.

In three separate containers add ¼ cup all-purpose flour, egg wash and three quarters of the crumble. (Reserve 3 Tbsp for your Asparagus)



To make the egg wash, crack 1 egg open and separate the egg white and discarding the yoke. Add 1 ½ shell of water into the whites beat with a fork. Pour the egg wash into your center container.
Pre-heat oven to 350 degrees f.

Time to Bread and Roll the Fish


Place one fillet into flour and flour both sides of fish. 
Place floured fish into egg wash and coat both sides. 

Place egged fish into crumble and coat both sides. 

Lay the fish flat on a plate and roll fish towards the opposite end.

Form a complete rollup then place a toothpick through the end 

holding the fish rollup together. Spray a baking sheet with olive oil spray. 

Place the rollups into the baking dish. 

Asparagus Time

Rinse the asparagus with cool water. Pat dry with paper towel. The woody root needs to be snapped off as it is too hard to eat.


Take the end of the asparagus between your thumb and forefinger in both hands and bend until it breaks.


The asparagus automatically breaks just where the woody part ends and the fresh, juicy asparagus begins. 



So you don't need to worry about breaking off too much or too little. 
Continue until all of the asparagus are done

Place into baking dish next to the fish. Pour 1 tsp of extra virgin olive oil onto the asparagus. Using your hands move the asparagus around in the dish to coat all of the asparagus. Pour 3 Tbsp of the crumble over the asparagus and Mix through to coat. 

 Place the fish and asparagus into the oven. Bake for 20 minutes until the fish is crunchy yet flaky.

Lemon Aioli

In a blender - Add Lemon Juice & Zest, Dill and Cilantro. Pulse several time to puree. Add Seasonings: Garlic Powder,Black Pepper, No-salt seasoning. Pulse to mix then add Extra Virgin Olive Oil and Vegenaise (Mayo made without eggs). Pulse until you have a smooth creamy aioli.

Drizzle the aioli over your asparagus and around the fish at serving time…



Sometimes ya just gotta try something new.  If there is one thing about our taste buds, they seem to like that salty flavor. And sometimes ya just gotta give it to them… So are you ready to Crumble ???  This ones for the books as I have created a healthy dish that has a salty flavor. Yeh, you heard me healthy… Basa Fish is a white sweet tasting fish that when breaded it is a superb flavor with a crunch. Asparagus has a light green veggie flavor much like green beans and broccoli together. Now here's the twist. Smoked Ham Hocks have a very salty taste and if you use a very small amount to season your dish you have a wonderfully salty flavor. The average dish of this type usually starts out at over 700 mg's of sodium and depending on what goes with the dish it can climb to extravagant heights. My Crumble creation has a sodium content of just 188 mg's, which on a scale of 1 to 10 it's around a two and on the same scale of taste it diffidently ranks a good eight…  or maybe better…

Basa Fillet & Asparagus

in a Ham Hock Crumble with Lemon Aioli

Serving's: 6

Per Serving: - Calories 389; Sodium 188 mg; 

Fat 22g; Protein 33 g; Carbohydrate 18g; 

Cholesterol 66 mg; Dietary fiber 2g

Basa Fillet & Asparagus 

in a Ham Hock Crumble with Lemon Aioli

Click the movie reel to view or download 

(Power Point Presentation)

A step by step cooking presentation.

Enjoy, 


From Our Unsalted Heart To Yours...
The ingredients listed for this recipe have been chosen to help lower the sodium content of your final dish. 

This will help you with a heart healthy life style.


 Healthy Food with Great Taste

Recipes Designed To Help Lower Your Sodium For Life

A Heart Healthy Life Style

12

- ounces
½

- pound
2

 - ounces
¼

- cup
¼

- cup
¼

- cup
½

- ounce
2

 - Tbsp
4

 - squirts
1

 - large
1

 - Tbsp
⅛

- tsp
½

- tsp
½

- tsp
1

 - large
1

 - tsp
1

 - tsp
1

 - Tbsp
¼

- tsp
¼

- tsp
It's important to prepare all of your ingredients before you start to cook. 

Do all of your chopping, grating and pre-measuring, and you will have a great meal that is easy to make.

Basa Fillet & Asparagus

in a Ham Hock Crumble with Lemon Aioli

Recipe by  

Tony LeDonne

Basa Fillet or any firm white fish

Fresh Asparagus

Smoked Ham Hock

Panko Japanese Bread Crumbs

Bread Crumbs - unsalted

All-Purpose Flour

Parmigiano Reggiano - ¼ cup grated

Extra Virgin Olive Oil

Olive Oil Spray

Egg White

Water

Red Pepper Flakes

No Salt Seasoning (Kirkland)

Dried Basil

Lemon – Juice & Zest

Fresh Dill

Fresh Cilantro

Vegenaise

Garlic Powder

Ground Black Pepper