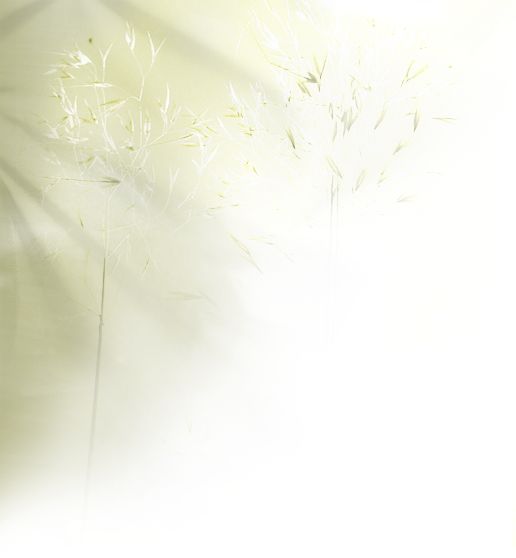 The woody root needs to be snapped off:



Take the end of the asparagus between your thumb and forefinger in both hands. Bend until it breaks.


Continue until all of the asparagus are done. Keep the woody ends and the juicy tops separated.
Asparagus Sauce

Pour 1 Tbsp of extra virgin olive oil onto a baking pan. Place the woody ends of the asparagus into the baking pan along with

2 garlic cloves with peel on. Using your hands move the asparagus & garlic around the pan to coat with the oil.

Sprinkle ½ tsp of the no-salt seasoning  & red pepper flakes over the asparagus. 

Place pan into the oven and roast for 30 minutes.

Remove the roasted asparagus & garlic from the oven. Carefully remove the skin from the garlic then place roasted asparagus & garlic into a blender. Add the seasonings and juices from roasting pan also.

Pulse blender for 30 seconds. Just until asparagus and garlic are mixed together.

Add ½ cup almond milk, 1 Tbsp cream cheese and 1/8 tsp ground black pepper. Pulse blender for 30 seconds more then

Set aside till needed

Let's Get Cook'n

Place asparagus tops into a large deep skillet. Place seasoned salmon fillets on top of asparagus. Pour 1 cup of water on the side of the asparagus.

Note: Don't pour the water on top of the salmon or asparagus as you will 

wash away the seasonings and cause the salmon to become soggy.

Bring the heat to a boil. Place a lid on top of skillet, Lower heat to a medium simmer. Cook for 8 minutes (exactly) no more.

Heat asparagus sauce for 1 minute in micro wave

Place asparagus and salmon on serving plates. Place heated sauce on top of asparagus and next to salmon.



Easy as 1-2-3. Salmon cooked a top of Asparagus is a delightful combination that will turn out perfect every time. A fragrant roasted asparagus sauce with a hint of roasted garlic adds flavor and elegance. Salmon is high in essential omega -3 fatty acids which has been proven by the medical profession to be beneficial for combating heart disease. Helping with HDL cholesterol and contributing to help preventing high blood pressure. Asparagus helps the body get rid of excess water and is also essential for a healthy cardiovascular system. With high levels of vitamin C, and fiber asparagus makes a delicious low calorie addition to any meal. Beautifully poached Salmon. Asparagus cooked to perfection and a roasted asparagus sauce with a hint of roasted garlic make this a meal fit for a king and a queen… 

Salmon & Asparagus 

with Asparagus Garlic Sauce

Serving's: 2

Per Serving: - Calories 316; Sodium 201 mg; 

Fat 14g; Protein 38g; Carbohydrate 10g; 

Cholesterol 90 mg; Dietary fiber 3g

Salmon & Asparagus 

with Asparagus Garlic Sauce

Click the movie reel to view or download 

(Power Point Presentation)

A step by step cooking presentation.

Enjoy, 


From Our Unsalted Heart To Yours...
Note: see Ingredients for good sources of hard to find items.

The ingredients listed for this recipe have been chosen to help lower the sodium content of your final dish. 

This will help you with a heart healthy life style.


Healthy Food with Great Taste

Recipes Designed To Help Lower Your Sodium For Life

A Heart Healthy Life Style

2

- 6 ounce

Salmon Fillets
1

- lb


Thick
 Asparagus
2

- cloves

  Garlic
1

- cup

      Water
½

- cup

      Almond Milk / Soy Milk
1

- Tbsp

    Extra Virgin Olive Oil
1

- Tbsp

    Cream Cheese - Fat Free
1

- tsp


No Salt Seasoning (Kirkland / Mrs. Dash)
½

- tsp

       Mama Carol's Seafood Rub
1

- pinch

    Red Pepper Flakes
¼

- tsp

       Ground Black Pepper
It's important to prepare all of your ingredients before you start to cook. 

Do all of your chopping, grating and pre-measuring, and you will have a great meal that is easy to make.

Mama Carol's Seafood Rub

¼ tsp: Ground Cloves, Ground Ginger

½ tsp: Allspice, Cayenne Pepper, Celery Seeds, Chili Powder, Cinnamon, Marjoram, Paprika, Parsley, Thyme

¾ tsp: Garlic Powder, Nutmeg, Onion Powder

1 tsp: Cumin - 1 ½ tsp: Bay leaves, Black pepper, Dry Mustard

Mix all ingredients in a bowl till well blended.

 You can also use a coffee / spice grinder to make a better balanced rub. Sprinkle on all of your favorite Seafood recipes… and store the rest for next time

Papa's Cooking Tip

Asparagus that is too thin will not work very well for this recipe as it will over cook or burn.

.

Prepare Mama's Seafood Rub

Pre-heat your oven to 350 degrees f.

Sprinkle Mama's Seafood seasoning on both sides of the salmon fillets. Cover with plastic wrap and set aside. 

Allow to sit for 30 minutes

Rinse the asparagus with cool water 

then pat dry with paper towel.

Salmon & Asparagus

with Asparagus Garlic Sauce

Recipe by

Tony LeDonne