A healthy meal that is low in calories and low in salt is always a challenge. Our tuna salad is a combination of two dressings and a great combination of veggies. A typical Tuna Salad in a restaurant starts at 850mg per cup and climb from there.

With Flavor, Taste and Satisfaction along with no salt, this recipe will give you a meal that will please even the non-tuna lovers of the world...

Tuna Salad  -  Serving's:  2

Per Serving: - Calories 272; Sodium 202mg;

Fat 14g; Protein 23g; Carbohydrate 18g;

Cholesterol 30mg; Dietary fiber 6mg.

  Ingredients:   

ounces

ounce

medium

stalk

small

ounce

head

tsp

tsp

Tbsp

tsp

Tbsp

Albacore Tuna - 365 (Whole Foods Market)

Red Onion - diced

Cucumber - chopped small

Celery - chopped small

Tomato - diced

Sunflower Seeds - no salt, roasted

Romaine Lettuce - torn

Organic No Salt Seasoning (see ingredients)

Cayenne Pepper (optional)

Mayonnaise - Vegenaise

Dijon Mustard

Raspberry & Balsamic Dressing -

(Consorzio (15 Calories & 10mg Sodium)

Whole Foods Market does an excellent job of making excellent tasting low sodium and low calorie items. The Unsalted Heart recommends the 365 brand items both for the taste as well as there balance of ingredients.

Directions: Chop all of your vegetables as noted and mix together with the Tuna, Mayonnaise (Vegenaise), Mustard & 1/2 the no salt seasoning. (The cayenne pepper is optional based on if you want the spicy heat)

In your serving bowls, tear the lettuce into bite size pieces and pour even amount of the raspberry & balsamic dressing over the lettuce. Sprinkle the remainder of the no salt seasoning over the salad and mix.

Place the tuna & veggie mix on top of the lettuce and serve...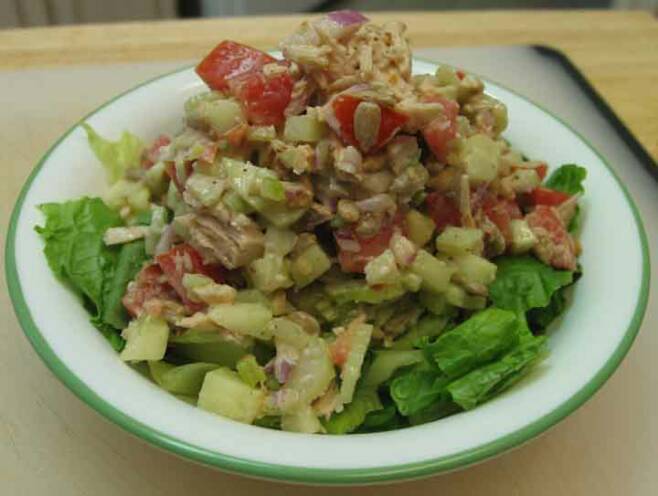 Enjoy,


From Our Unsalted Heart To Yours...
Healthy Food with Great Taste

Recipes Designed To Help Lower Your Sodium For Life

A Heart Healthy Life Style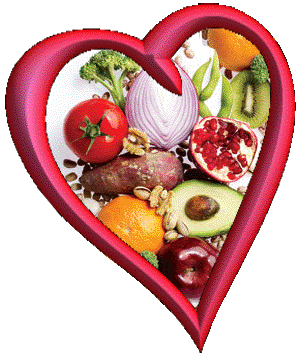 Tuna Salad

Recipe by 

Tony LeDonne

Preparing Your Ingredients

It's important to prepare all of your ingredients before you start to cook.

Do all of your chopping, grating and pre-measuring,

and you will have a great meal that is easy to make.