Swiss Chard, Quinoa and Turkey. Who said healthy can't taste good. When you blend these healthy ingredients together and add a few spices you just can't go wrong. Moist, Tender and just down right good eats is the only way to describe a meatloaf that tastes this good and has it all. Fiber, Protein, Veggies all wrapped up into one delicious dish…

A great meal starts out with great ingredients. Great ingredients keep the heart Smart, Healthy and Wise...

Meatloaf - with a twist  -  Serving's: 6

Per Serving: - Calories 327; Sodium 337mg;

Fat 14g; Protein 23 g; Carbohydrate 26 g;

Cholesterol 75 mg; Dietary fiber 3g

Meatloaf - with a twist

Click the movie reel to view or download

(Power Point Presentation)

A step by step cooking presentation.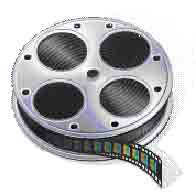 Enjoy,


From Our Unsalted Heart To Yours...
1

20 oz pkg   Ground Turkey
¾

lb


Swiss Chard – (Red or Green)
½

cup

    Quinoa
1

med

   Onion – chopped
4

cloves

Garlic – minced
2

Tbsp

  Extra Virgin Olive Oil
¼

tsp

     Red Pepper Flakes
2

tsp

     Mama Carol's Grill'n Rub
½

tsp

     No Salt Seasoning (Kirkland or Mrs. Dash)
2

Tbsp

  Tomato Paste (no salt added)
½

cup

    Bread Crumbs (low sodium)
1

Tbsp

  Hot Sauce (your favorite brand)
4

Tbsp

  Worcestershire Sauce
¼

cup

    Egg Substitute (equivalent to 1 egg)
½

tsp

    Ground Black Pepper
2

Tbsp

  Brown Sugar
¼

cup

    Red Wine
1

cup

    Water

Preparing Your Ingredients

It's important to prepare all of your ingredients before you start to cook.

Do all of your chopping, grating and pre-measuring, and you will have a great meal that is easy to make.

The ingredients listed for this recipe have been chosen to help

lower the sodium content of your final dish.

This will help you with a heart healthy life style.

The UnSalted Heart.com

Healthy Food with Great Taste

Recipes Designed To Help Lower Your Sodium For Life

A Heart Healthy Life Style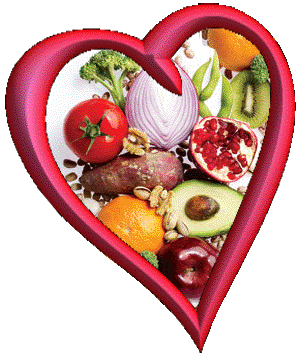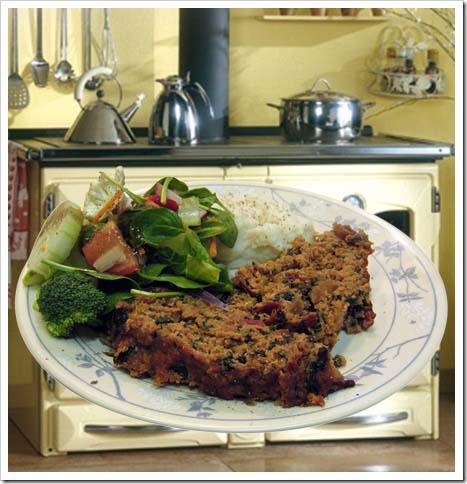 Mama Carol's Grill'n Rub

1 Teaspoon each of:

Thyme, Cayenne Pepper, Black Pepper, Cumin,

Smoked Paprika, Granulated Garlic, Granulated Onion, Chili Powder, Brown Sugar, Dry Mustard and No-Salt Seasoning (Kirkland)

Mix all ingredients in a bowl to blend.

You can also use a coffee / spice grinder to make a better balanced blend.

Sprinkle on all of your favorite recipes… and store the rest for next time.

Prepare Mama Carol's Grill'n Rub

Swiss Chard

Your swiss chard will be full of sand

and dirt from growing.It is important to

clean all of the leaves before cooking.

Rinse  with cool water then cut steams into ¼ inch pieces. Cut leaves into 1 inch pieces. Place pieces into cool water. Using your hands, submerge several times to move the pieces around and clean off the dirt.

All the dirt will settle to the bottom of the water.

Move the pieces of swiss chard to a strainer/colander or salad spinner by placing your hands under the chard and lifting it up and out of the water leaving the dirt behind at the bottom of the sink. Allow to drain or spin dry. You do not want water to get into your meatloaf.

Note: You may need to clean the swiss chard several times to wash all of the dirt away.

Chop Onion into small pieces and mince the garlic.

Place into a large skillet on top the stove: Extra virgin olive oil , Red pepper flakes and heat skillet to medium. Add onions and cook till tender. About 6 minutes. Add swiss chard, Garlic, No salt seasoning and cook for 4 minutes stirring occasionally.

Add ¼ cup red wine then place lid on skillet. Cook till chard is tender, about 8 minutes. Set aside and allow to cool, about 10 minutes.

Prepare Quinoa

Place a medium pot on the stove. Put 1 cup of water into pot and place quinoa in pot. Bring pot to a boil over high heat then place lid on pot, reduce heat to a medium low simmer. Cook for 12 minutes until the quinoa is tender and absorbs the water.  Turn off heat.

Using a fork, fluff the quinoa . Place lid back on the pot for 5 minutes to allow the cooking to finish.

Set aside and allow to cool (about 10 minutes).

Prepare Basting Sauce

Place in a bowl: 2 Tbsp brown sugar, 2 tsp Worcestershire Sauce and 1 tsp water. Mix together to form a sauce then Set aside till needed.

The Meatloaf

Pre-heat oven to 350 degrees f.

Place in a large mixing bowl: Cooked swiss chard, Cooked quinoa, Ground turkey, Tomato Paste, Hot Sauce, 2 Tbsp Worcestershire Sauce, Egg Substitute, ground black pepper, 2 tsp Mama's Grill'n Rub. Mix together all of the ingredients in the bowl until combined.

Add ½ cup of bread crumbs to mix

Note:The mix should be moist. The bread crumbs will allow the meatloaf mix to become firm yet still moist.

This will allow you to form the meatloaf.

Place aluminum foil on a baking tray. Form the meatloaf on the tray, then brush top of meatloaf with basting sauce.

Place meatloaf into oven. Bake for 45 to 50 minutes. Until no longer pink in the center.

An instant-read thermometer will read 160 degrees f. when done.

Remove from oven and allow to rest for 10 minutes before slicing and serving