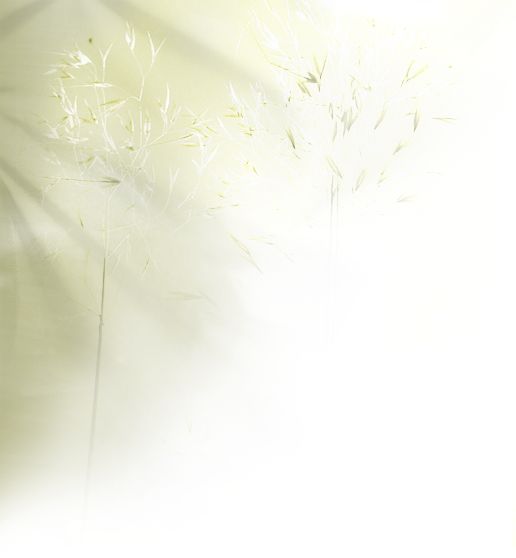 Slice plum / cherry tomatoes in half. 

Baby Bok Choy  -  Remove leaves from stalk and layer them on top of each other. Fold the layers together then slice into 1/2 inch                                   pieces. Rinse under cool water to remove all of the dirt...

Kale     -      Remove leaves from stem. Bunch them together and slice into 1/2 inch pieces. 

                   Rinse under cool water to remove the dirt. Set aside...

Parmigiano Reggiano Cheese  -  Grate cheese and set aside...

Lets Get Cook'n


Place a large pot on the stove with 2 cups of water and bring to a simmer. Place steamer onto pot with Bok Choy & Kale in the steamer.  Place lid on pot and Steam for 8 minutes Remove steamer basket (reserving the water in pot) and set veggies aside till needed.

Using the same pot with the veggie water Add 6 cups of water to the hot water in the pot. Bring to a boil then place your  Angel Hair Pasta into pot. Stirring occasionally to prevent sticking. Cook as directed on the manufactures package for time.
- (each pasta cooking time will be different so it is important to follow the directions) -

When the pasta is done, remove with a large strainer spoon and place into a large deep skillet – 

reserving the pasta water as you will need it to make the sauce.

Mix in ½ cup of Papa T's Barbeque Sauce into the cooked pasta. Be sure to coat all of the pasta. 

Place Veggies over pasta and Mix-in  gently (don't break up pasta noodles).

Place heat under skillet on low. Mix in shredded chicken and sprinkle in 1 tsp Mama's Grill'n rub.

Mix in ½ cup Papa T's Barbeque Sauce then add tomatoes. Sprinkle in 1 tsp Cumin.

Add in ½ cup of the reserved pasta water. (use pasta water as needed to create the thickness you enjoy of your sauce)     

Simmer for 5 minutes allowing tomatoes to cook.

Mix in 1 ounce of grated Parmigiano Reggiano Cheese and simmer for 2 minutes more.



Ok, Why Not Pasta ???   Barbecued Chicken is a natural for the grill. Angel Hair Pasta is a natural for the dinner table. Putting them together is pure magic on a plate. With Papa T's Barbeque sauce and Mama C's Grill'n rub you will create a whimsical dinner that all of your family and guests will want for more, and more… Adding grape tomatoes and steamed dark greens will be packing a load of heart healthy items into every bite. It really is the best of all worlds wrapped up on one plate.

The average dish with barbecue starts out at over 1,100mg of sodium. Between the seasoning salts and BBQ sauce the sodium just climbs to outrageous portions. Believe it or not, my recipe is only 173mg of sodium. Flavor just doesn't get any better then this. 

It really is the best of all worlds wrapped up onto one plate….

Nutrition per serving

Serving's: 4

Per Serving: - Calories 398; Sodium 173 mg; 

Fat 5g; Protein 25g; Carbohydrate 62g; 

Cholesterol 40 mg; Dietary fiber 3g

BBQ Pasta Italiano

Click the movie reel to view or download 

(Power Point Presentation)

A step by step cooking presentation.

Enjoy, 


From Our Unsalted Heart To Yours...
Note: see Ingredients for good sources of hard to find items.

The ingredients listed for this recipe have been chosen to help lower the sodium content of your final dish. 

This will help you with a heart healthy life style.


Healthy Food with Great Taste

Recipes Designed To Help Lower Your Sodium For Life

A Heart Healthy Life Style

6

- ounces

Baby Bok Choy 
6

- ounces

Kale
8

- ounces

Grape or Cherry Tomatoes
8

- ounces

Angel Hair Pasta - (Whole Wheat)
8

- ounce

  Chicken Breast - boneless - no skin
1

- cup

      Papa T's Barbeque Sauce
1

- Tbsp

    Mama C's Grill'n Rub
1

-  tsp              Cumin
1

- ounce

  Parmigiano Reggiano Cheese
2

- cups

    Water
It's important to prepare all of your ingredients before you start to cook. 

Do all of your chopping, grating and pre-measuring, and you will have a great meal that is easy to make.

Mama Carol's Grill'n Rub

1 tsp: Thyme, Cayenne Pepper, Black Pepper

1 Tbsp:  Cumin, Smoked Paprika, 

Granulated Garlic, Granulated Onion, Chili Powder, Brown Sugar, 

Dry Mustard, No-Salt Seasoning (Kirkland or Mrs.Dash)

In a small bowl, mix all ingredients till well blended. 

You can also use a coffee / spice grinder to make a better balanced rub. Sprinkle onto your fix'ns. For best results let stand for a minimum 

of 1/2 hour or up to over night in the refrigerator.

(And store the rest for next time)

Prepare Papa T's BBQ Sauce

Prepare Mama's Seafood Rub

Roast Chicken

BBQ Pasta Italiano

Chicken, Angel Hair & Dark Greens

Recipe by

Tony LeDonne

Papa T's BBQ Sauce

2 Tbsp Grapeseed Oil  -  1 small Onion finely chopped  -  2 cloves Garlic finely copped 

3 cups Water  -  12 ounces Tomato Paste (no-salt added)

½ cup Brown Sugar  -  2/3 cup Apple Cider Vinegar   -  ¼ cup Molasses 

½ cup (dark) Honey - 2 tsp Liquid Smoke  - ½ tsp Cayenne Pepper  

½ tsp Smoked Paprika  - 

¼ tsp Sea Salt  -  ½ tsp Black Pepper 

Place oil  in large sauce pot and heat to medium high.  

Add chopped onions and cook till translucent, about 6 minutes.  

Add the garlic and cook for 2 minutes more. 

In a separate bowl, Mix together the remaining ingredients.

Add the mix to the sauce pot with the onion & garlic and simmer for 45 minutes to an hour. 

The longer she simmers, the thicker the BBQ sauce gets...

Let the sauce cool down to room temperature and she's ready to start barbeque'n.

Rinse chicken under cool water then pat dry. Spray a baking pan with olive oil spray. Place chicken breast into pan and sprinkle liberally with Mama's Grill'n Rub on both sides. Cover pan with foil and allow the chicken to sit and marinate for 30 minutes.

Pre-Heat Oven to 350° f.

Place chicken into oven and roast for 25 minutes. Remove from oven and coat the chicken with Papa T's barbeque sauce. Place back into oven for 5 to 6 minutes. Just long enough to become a nice bbq glaze.

Remove from oven and allow to sit for 10 to 15 minutes to absorb all the juices.

Using 2 forks, shred the chicken and set aside till needed...