Yummy, Yummy and oh yeh, Yummy. This pasta dish is just that good. Natural sodium from the veggies and just a whole lot of incredible flavors. Bowtie pasta, Sauteed Broccoli, Roasted Cherry Tomatoes and an absolutely creamy Roasted Garlic Sauce. This recipe has it all. Sodium in the average pasta dish with any kind of cream sauce starts at 1600 mg's and 380 mg's of cholesterol. Not a heart healthy dish. My recipe has a total of 176 mg's of sodium and get this, 11 mg's of cholesterol in each serving.                       Heart Healthy, Tremendous Flavor, and Easy to Make. What more can you ask for...

Bowtie Pasta & Broccoli

in a Creamy Roasted Garlic Sauce

Serving's:  4  serving )

Per Serving: - Calories 397; Sodium 176mg;

Fat 12 g; Protein 16 g; Carbohydrate 59 g;

Cholesterol 11 mg; Dietary fiber 4 mg.

pound

cups

cup

bulbs

medium

medium

cup

cups

Tbsp

Tbsp

squirts

tsp

tsp

tsp

tsp

tsp

tsp

tsp

Enjoy,


From Our Unsalted Heart To Yours...
Bowtie Pasta - (Farfalle)

Broccoli - chopped

Cherry Tomatoes - sliced in half

Garlic - roasted

Red Onion - chopped

Green Onions - chopped

Parmigiano Reggiano Cheese - grated

Almond Milk

Arrowroot

Extra Virgin Olive Oil

Olive Oil Spray

Red Wine Vinegar

No Salt Seasoning - (Kirkland)

Basil - dried

Oregano - dried

Parsley - dried

Black Pepper - ground

Red Pepper Flakes

Roasting Cherry Tomatoes


Wash Tomatoes with cool water then dry with paper towel. Slice tomatoes in half. Squirt baking pan with olive oil spray and place tomatoes in pan cut side up. Sprinkle with 1/4 tsp of no-salt seasoning. Roast for 10 minutes. After roasting set aside till needed.



Note:
you can roast the tomatoes next to the garlic in the same pan during the last 10 minutes of roasting.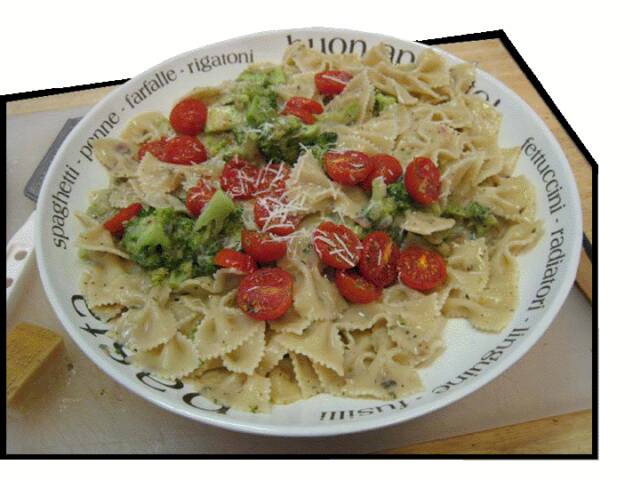 Roasted Garlic.   Pre-heat oven to 375 degrees.


To roast the garlic, slice the tops of 2 garlic bulbs off. Approximately 1/4 of an inch from the top. Place the bulbs on a sheet of aluminum foil large enough to make a tent out of . Sprinkle with 1/2 tsp no salt seasoning and 1 teaspoon of extra virgin olive oil. Cover the garlic with the foil making a tent.  Roast in oven for 45 minutes.

When done roasting, let cool for 10 minutes and remove the garlic from the bulbs.Setaside till needed.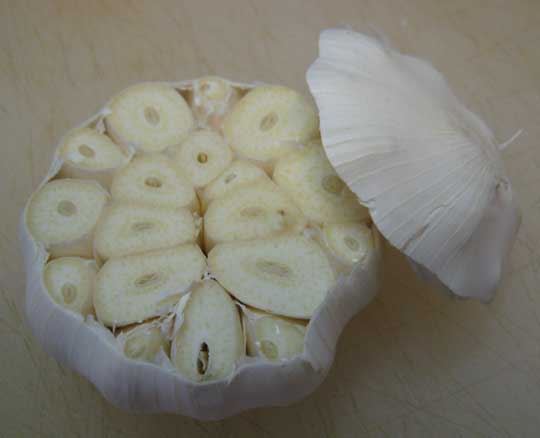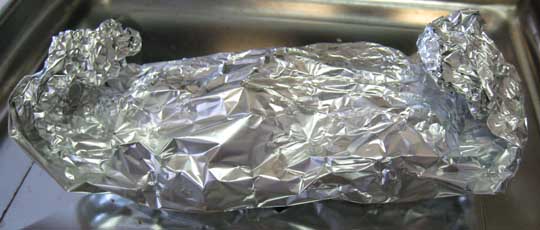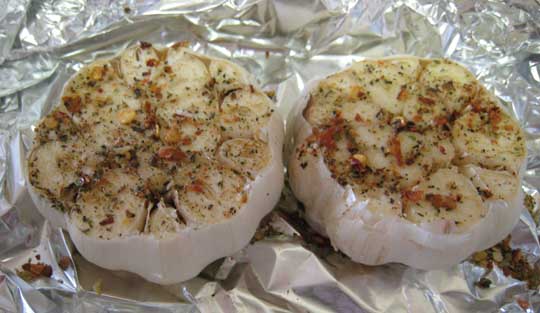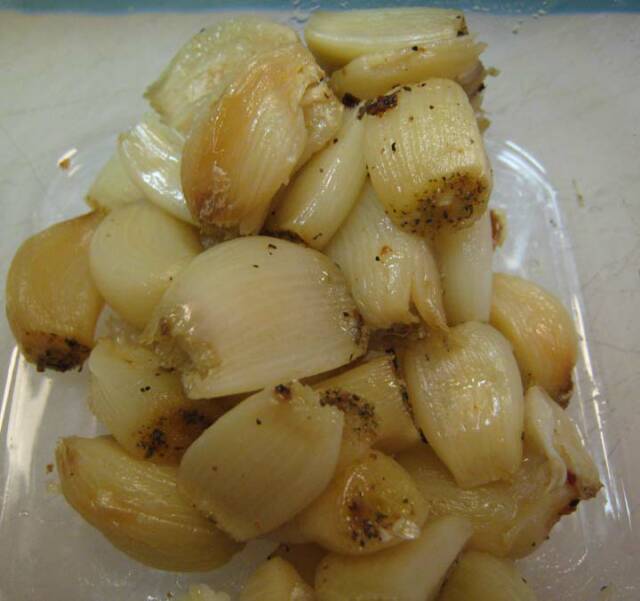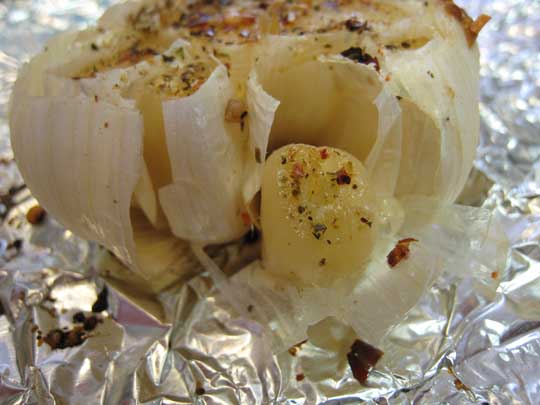 Roasted Garlic Cream Sauce


In a large deep skillet place olive oil & red pepper flakes. Heat pan slowly to medium heat to flavor oil. Add red onions, sprinkle with 1/4 tsp no-salt seasoning and cook onion till transparent.

Add Broccoli and cook for 3 minutes. Stir broccoli while cooking. Set broccoli to one side pan.

Add roasted garlic to same skillet. Mash down with a fork then add 1 cup almond milk, basil, parsley & oregano
and cook for 2 minutes.

Add 2nd cup of almond milk, 1/4 tsp no-salt seasoning, grated cheese & stir in arrowroot. Lower heat and simmer for 5 minutes.


Note:
1 Tbsp of Arrowroot needs to be mixed with 3 Tbsp of water to a liquid before adding to skillet.
Cooking Bowtie Pasta


Place 6 to 8 quarts of water in a large pot and bring to a boil. Put pasta in the boiling water and cook as recommended on pasta package. (Time is about 8 to 10 minutes) Check package... Pasta will be done when it is Al Dente - (tender yet firm - NOT MUSHY)

Drain pasta in colander / strainer.
Putting it all together


Add cooked pasta to skillet with broccoli and sauce. Gently mix.
Place pasta into a large serving dish. Then add  1 tsp red wine vinegar and the roasted tomatoes.


Gently mix with sauce & broccoli to warm through.
Sprinkle a little grated cheese over top of pasta to serve...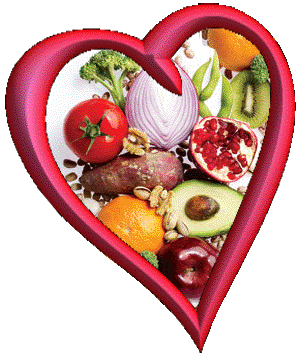 Healthy Recipes With Great Taste

Designed To Help Lower Your Sodium For Life

A Heart Healthy Life Style

Bowtie Pasta & Broccoli

in a Creamy Roasted Garlic Sauce

Recipe by

Tony LeDonne

Preparing Your Ingredients

It's important to prepare all of your ingredients

before you start to cook.

Do all of your chopping, grating and pre-measuring,

and you will have a great meal that is easy to make.

1/2

2

1

2

1/2

2

1/2

2

1

1 1/2

2

1

1

1/2

1/2

1/2

1/4

1/8