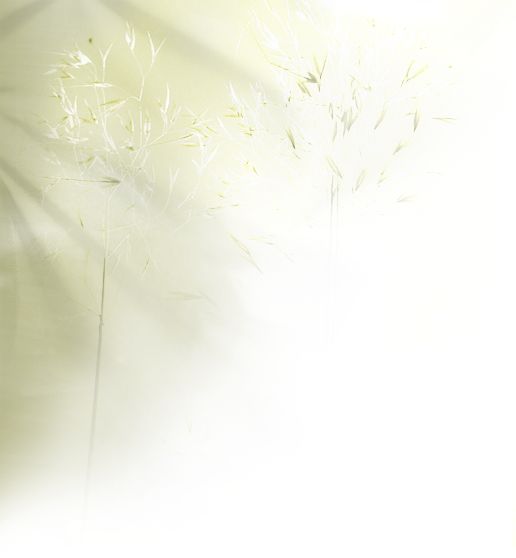 Of course being Italian, Pasta comes to mind first.  This time around it's Gemelli & Meatballs 

in a full bodied tomato sauce. Cork screw pasta… A playful pasta that grabs and holds onto 

a rich tomato sauce. Add Papa's meatballs and you have a meal that will satisfy. The average 

pasta & meatball dish starts at over 950 mg's of sodium.  My Gemelli and meatballs come in 

at 288 mg's. Food really does taste great without all of that salt. Trust me, you'll like it… 

Gemelli Pasta & Meatballs  -  Servings: 6 

(Pasta + 3 meatballs per serving):

Calories 545; Sodium 288mg; Fat 27g; Protein 23 g; Carbohydrate 48g; Cholesterol 61mg; Dietary fiber 5 mg.

Ingredients: Gemelli & Sauce

Enjoy, 


From Our Unsalted Heart To Yours...
Preparing The Vegetables

It is import to prepare all of your ingredients before you start to cook.  

Do all of your chopping, grating and pre-measuring, 

and you will have a great meal that is easy to make


Healthy Recipes With Great Taste 

Designed To Help Lower Your Sodium For Life

A Heart Healthy Life Style

½

 - pound
1

  - 28 oz can
1

  - 6 oz can
1

  - medium
3

  - cloves
1

  - small 
1

  - cup
2

  - Tbsp
⅛  

- tsp 
½

- tsp
1

  - cup
1

  - Tbsp
1

  - Tbsp
½

 - Tbsp
2

  - Tbsp
1

  - ounce (1/4 cup)
1

  - tsp
½

 - tsp
¼

 - tsp
1

  - cup
Sauce


Place a large Skillet on top of Stove. Add olive oil & red pepper flakes in the skillet. Heat skillet to 
low 
(about 3 minutes). Saute Onion 
for 8 minutes (till soft & translucent).

It's important to saute your onions & garlic very slow to create a flavor foundation. 

Add garlic and cook for 3 minutes more. Bell pepper and cook for 5 minutes. Mushrooms & Balsamic Vinegar over the  mushrooms, Cook for 3 minutes. No salt seasoning (1/2 tsp)– mix will veggies. Tomato Paste – stir into veggies. Plum tomatoes & 1 cup of water. Mix till combined. Simmer for 15 minutes.

Add spices- Basil, Oregano, Parsley and Sugar (to balance out the acid in the sauce). Red Wine, stir to combine then simmer for 15 minutes.

Add meatballs to your sauce and simmer for 15 minutes until pasta is ready

Meatballs


Place olive oil & red pepper flakes in a skillet. Heat skillet to medium low then saute Onion for 5 minutes. Add Garlic and cook for 3 minutes more. Remove from skillet and allow to cool for 10 minutes.
In a large Bowl place the following ingredients in

Ground beef & pork, Saute onion & garlic, Basil, Oregano, Parsley, Grated cheese, Soaked bread crumbs, Eggs, Sea salt, Ground pepper.

Mix all of the ingredients together by hand until they are combined…  Use a soft touch and do not compact or over mix your meatball ingredients. 

Line a baking tray with aluminum foil . Pre-heat oven to 425 degrees f. 

Place 1 ounce of the meatball mixture into your hand, (about the size of a golf ball). Lightly roll both of your hands together with the mix between them to form a ball.                                                      

Papa's Cooking Tip

Wet your hands with water before starting to roll your meatballs. 

Keep them moist and you will be able to roll them very easily with out the mix sticking to your hands…

Place the meatballs (as you are making them) onto the baking tray. Place full tray of meatballs into the oven. Bake for 20 minutes.

Your meatballs are now ready. 

Gemelli Pasta


Place large pot on stove with 6 quarts of water. Bring water to a boil (cover pot to boil water). Place pasta into boiling water and stir after a minute making sure the pasta is not sticking. Cook as suggested on Pasta Package (10 to 12 minutes on the average).
Strain pasta then place pasta back into your pot & place pot on the stove on low heat for 2 minutes, making sure all water has evaporated

Add Gemelli to your simmering sauce, Mix through gently with a wooden spoon.

Place in a serving dish, sprinkle top with grated cheese and serve...

Gemelli  (Corkscrew pasta) 

Plum Tomatoes – (no salt added)

Tomato Paste – (no salt added)

Onion – minced

Garlic - minced

Red Bell Pepper – chopped

Crimini Mushrooms - sliced

Extra Virgin Olive Oil

Red Pepper Flakes

No Salt Seasoning (Kirkland)

Red Wine

Balsamic Vinegar

Basil – dried

Oregano – dried

Parsley – dried

Parmigiano Reggiano Cheese

Sugar

Sea Salt

Black Pepper

Water

½

- lb

½

- lb

½

- med
3

- cloves ¼        - cup
¼

- cup
1

 - ounce
½

- cup
1

 - Tbsp
⅛

- tsp
½

- tsp
½

- tsp
2

 - Tbsp
½

- tsp
¼

- tsp
⅛

- tsp
4

 - Squirts

Ground Beef

Ground Pork

Onion - minced

Garlic - minced

Bread Crumbs (unsalted)

Almond Milk

Parmigiano Reggiano Cheese

Egg Substitute ( or 2 eggs)

Extra Virgin Olive Oil

Red Pepper Flakes

Dried Basil

Dried Oregano

Dried Parsley

No Salt Seasoning (Kirkland)

Sea Salt

Ground Black Pepper

Olive Oil Spray

Papa's Italian Meatballs

(per meatball): 

Calories 89; Sodium 61mg; Fat 7g; Protein 5 g; Carbohydrate 2g; Cholesterol 19mg; Dietary fiber (trace) 

Gemelli Pasta & Meatballs

Recipe by  

Tony LeDonne