Lasagna is a wonderful dish that comes from Italy. I have been making lasagna all of my life, or so it seems. I just absolutely love a good lasagna and of course being Italian, a great comfort food. As much as I love my lasagna I needed to find away to cut the calories, sodium and that dreaded cholesterol. The average lasagna starts out at over 800 calories and over 1400mg of sodium. Some of the pre made and restaurant lasagnas are well over 2500mg of sodium. It's just not a heart or healthy meal.

After years of experimenting I finally came up with a great tasting lasagna that isn't hard on the heart. The final numbers are unbelievably good. 320 Calories, 200mg Sodium and 24mg for Cholesterol. You may ask how this is possible with numbers like that. Simple, Good ingredients in the right places allow this taste fest to come alive. The secret is in the slicing of the veggies. Thin and seasoned layer by layer.A little time and you will have a meal that even your heart will say, That's Italian…

Veggie Lasagna  -  Serving's: 8

Per Serving: - Calories 320; Sodium 200mg;

Fat 11g; Protein 16 g; Carbohydrate 43 g;

Cholesterol 24mg; Dietary fiber 7 mg.

Enjoy,


From Our Unsalted Heart To Yours...
2

2

1

1

1

6

8

1/2

1 1/2

1

2

1

4

1

1

1

2

6

4

1

1/4

1/8

1/8

1/4

1

Preparing Your Ingredients

It is important to prepare all of your ingredients before you start to cook.

  Do all of your chopping, grating and pre-measuring,

and you will have a great meal that is easy to make

Mama Carol's Grill'n Rub

1 Teaspoon each of:

Thyme, Cayenne Pepper, Black Pepper, Cumin,

Smoked Paprika, Granulated Garlic,

Granulated Onion, Chili Powder, Brown Sugar,

Dry Mustard and No-Salt Seasoning (Kirkland)

Mix all ingredients in a bowl to blend.

You can also use a coffee / spice grinder to make a better balanced rub.

Sprinkle on all of your favorite recipes…



- and store the rest for next time.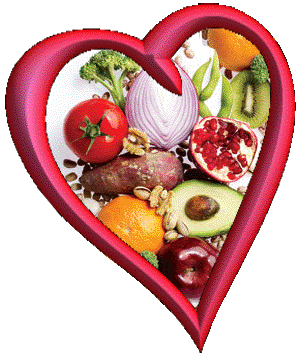 Carrots - sliced thin (1/8")

Zucchini - 1/4" slices

Eggplant - 1/4" slices

Red Bell Pepper - 1/4" slices

Red Onion - 1/8" slices

Mushrooms - 1/4" slices

Lasagna Noodles

Garlic Powder

Mama's Grill'n Rub

Dried Basil

Dried Parsley

Parmigiano reggiano Cheese - grated

Mozzarella Cheese - shredded

Plain Yogurt - low fat

Plum Tomatoes - no salt added -diced

Tomato Sauce - no salt added

Extra Virgin Olive Oil

Olive Oil Spray

Garlic - chopped

Onion - chopped

Dried Oregano

Red Pepper Flakes

Sea Salt

Ground Black Pepper

No-Salt Seasoning (Kirkland or Mrs.Dash)

large

large

large

large

medium

large

large

tsp

tsp

tsp

tsp

ounce

ounce

32 oz cont.

32 oz can

8 oz can

Tbsp

squirts

cloves

small

tsp

tsp

tsp

tsp

tsp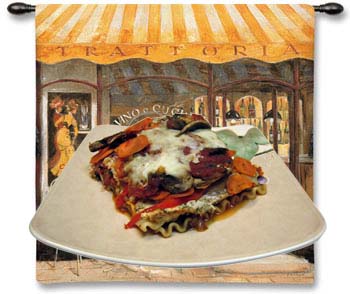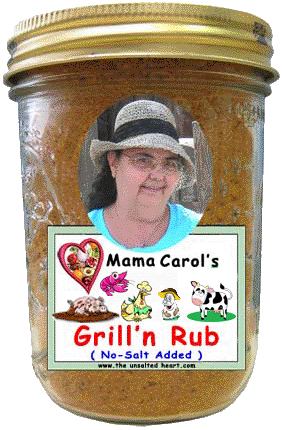 Prepare yogurt - (Making Yogurt Cheese)

Place a wire strainer over a bowl.

Place a large coffee filter into the strainer.

Pour yogurt into filter.

Place into the refrigerator for 8 hours to allow the curd to separate from the whey .

Remove the yogurt cheese

from the strainer and

discard the liquid whey.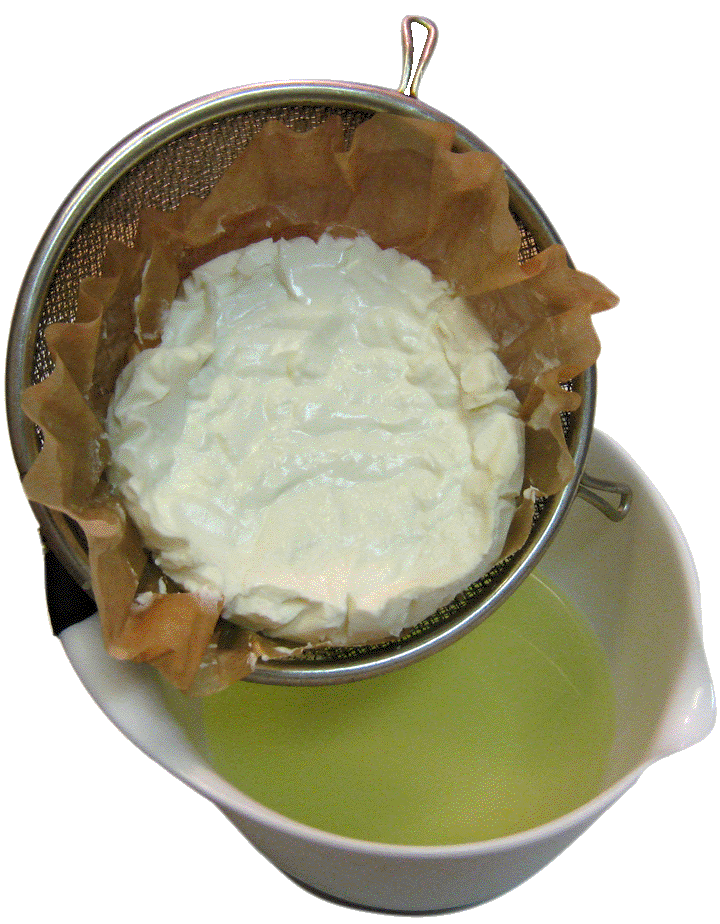 Mixing Yogurt Cheese

Place cheese in a mixing bowl. Add 2 ounces of grated Parmigiano Reggiano cheese, 1 tsp dried parsley, ½ tsp each of dried basil & dried oregano, ¼ tsp ground fennel seeds & black pepper.

Mix all together till blended then set aside till needed.

Peel Eggplant and Zucchini.

Using a Mandolin or a Sharp Knife

Cut into ¼" slices: Egg plant, Zucchini and Mushrooms

Cut into ⅛" Slices: Carrots, Red Bell Pepper, Red Onion

Chop Yellow Onion and Garlic

Tomato Sauce

Place a deep skillet on the stove. Add olive oil and (1/8 tsp red pepper flakes). Heat skillet to medium low then add onions. Mix in ¼ tsp No-salt seasoning and saute for 5 minutes. Add Garlic and cook for 1 minute more.

Add ½ tsp dried basil, ¼ tsp & dried oregano. Mix through and cook for 1 minute.

Add tomatoes. Mix with onions, garlic and seasonings. Add 1 tsp dried parsley. Mix through and cook for 1 minute. Mix in ⅛ tsp sea salt. Simmer for 15 to 20 minutes until the sauce thickens. Stir occasionally. Turn off heat and let cool for 15 minutes.

Time to Grill the Egg plant & Zucchini

In a large Skillet or Griddle, squirt with olive oil spray then sprinkle Mama's Grill'n Rub on each side of eggplant slice and Grill for

2 minutes per side. Using a spatula turn over, spray with non-stick spray and season with Grill'n Rub.

In the same skillet, spray with olive oil spray. Saute zucchini adding no-salt seasoning to each zucchini slice. Grill for 2 minutes pre side then turn over, spray with non-stick spray and season with no-salt seasoning.

Noodle Time

Fill a large pot with 8 quarts of water and bring to a rolling boil. Place lasagna noodles in pot one at a time. Cook as directed on noodle package, about 8 to 9 minutes. When noodles are cooked, drain water and replace with cold water to stop cooking. Allow noodles to rest for 5 minutes in cold water until they are cool enough to handle.

Note: Drain the noodles just before using in lasagna. They should be moist but not sopping wet.

Putting Our Lasagna Together

Pre-heat oven to 350 f.

In a deep baking dish (9 X 13 by 2 inches deep). Layer bottom with ¼ of the tomato sauce then place a layer of lasagna noodles on top of the sauce. Place a layer of egg plant. Place a layer of zucchini next. Sprinkle Garlic Powder over zucchini. Sprinkle Mozzarella cheese over zucchini. Place a 2nd layer of lasagna noodles and  spoon on a layer of yogurt cheese. Spread cheese evenly.

Next add Layers of:,Onion, Bell pepper and Carrots. Sprinkle carrots with Mama's Grill'n Rub. Layer the Mushrooms and sprinkle with basil & oregano. Layer the top with tomato sauce. Sprinkle with Mozzarella cheese and sprinkle with Parmigiano Reggiano cheese.

Cover dish with aluminum foil. Place into oven and Cook for one hour.

Remove from oven, uncover and allow to sit for 15 minutes.

Serve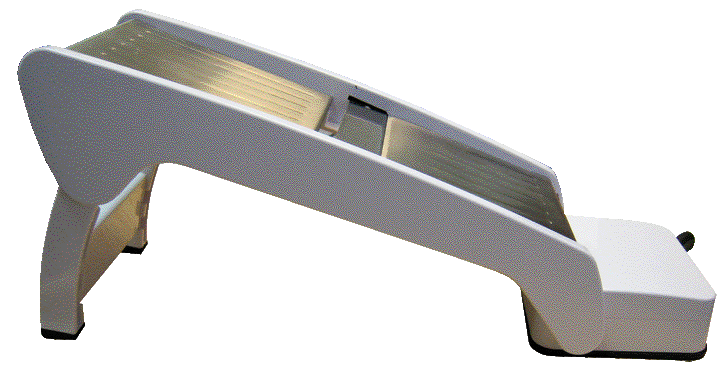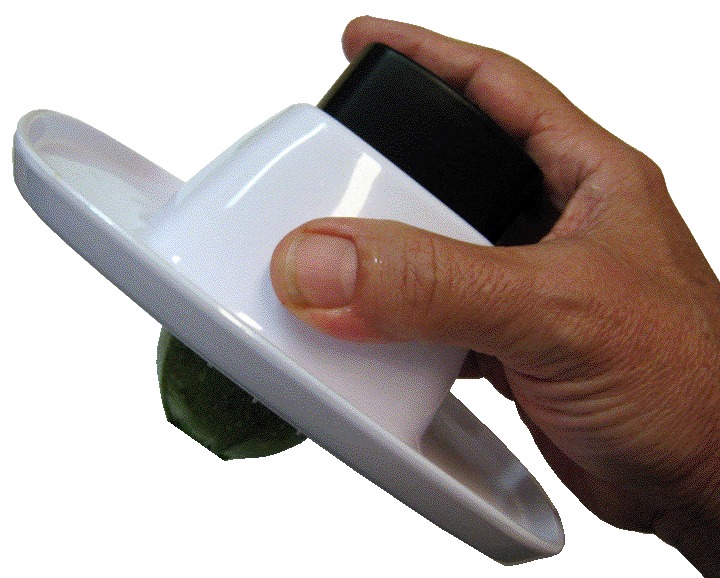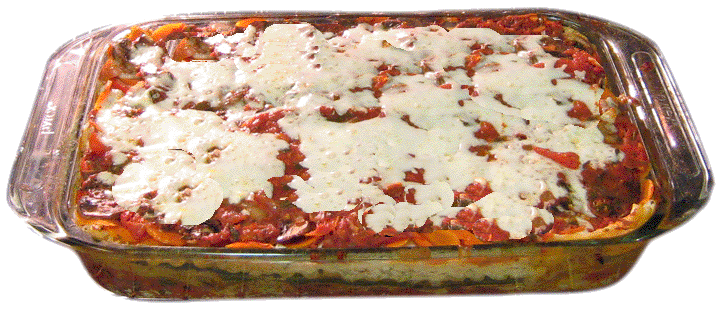 Healthy Recipes With Great Taste

Designed To Help Lower Your Sodium For Life

A Heart Healthy Life Style

Veggie Lasagna

Recipe by

Tony LeDonne