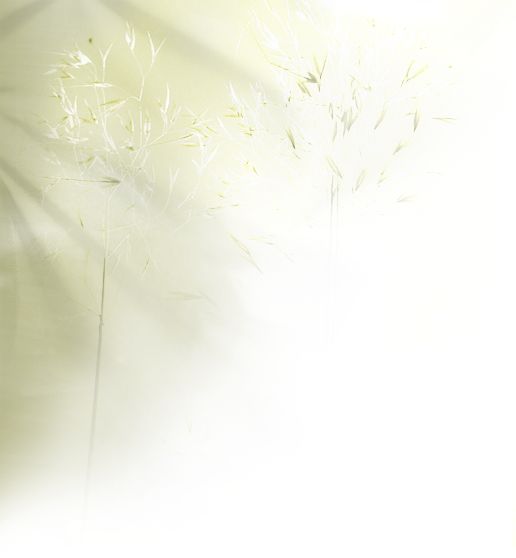 Melt in your mouth is an understatement. This Dutch Oven Pork is cooked slow and the sauce that is created at a low slow temperature is unbelievably good. With just a few steps and 3 hours in the oven, you will not believe the flavors coming your way.

A dish like this will start out at over 600 mg's of sodium. Our recipe with all of it's flavor is less than half of the sodium.

Plan on this one as it does take 3 hours in the oven, but you will have a meal that is extremely low in sodium and absolutely worth the wait… The Flavor is awesome…

Melt In Your Mouth Dutch Oven Pork  -  Serving's: 6

Per Serving: - Calories 535; Sodium 210mg; 

Fat 34g; Protein 38 g; Carbohydrate 8 g; 

Cholesterol 106mg; Dietary fiber 2mg.

Note: see Ingredients for good sources of hard to find items.

Enjoy, 


From Our Unsalted Heart To Yours...
2 ½    - pounds

2        - Tbsp

2        - Tbsp

1        - large

2        - cloves

2        - stalks

1        - large

¼       - tsp

2        - each

1        - bunch

1        - cup

2        - cups

1        - Tbsp

2        - Tbsp

1        - cup

Preparing Your Ingredients

It is import to prepare all of your ingredients before you start to cook.  

Do all of your chopping, grating and pre-measuring, and you will have a great meal that is easy to make


Healthy Recipes With Great Taste 

Designed To Help Lower Your Sodium For Life

A Heart Healthy Life Style

Pork Shoulder Roast

Extra Virgin Olive Oil

Tomato Paste – (no salt added)

Onion – large chop

Garlic – chopped

Celery - large chop

Carrot - large chop

Red Pepper Flakes

Bay Leaves - dried

Italian Flat Leaf Parsley - fresh

Red Wine

Beef Stock - low sodium

Mama's Pork Rub

All-Purpose Flour

Water

Preparing your pork.

Cut your pork into several large pieces removing all bones and trim off all excess fat. Place pork pieces into a bowl and sprinkle with pork rub.

Pre-heat your conventional oven to 325 degrees.

Place a Dutch Oven on the stove. Place olive oil in dutch oven with red pepper flakes and heat to medium high.

Place pork pieces into oven and brown on all sides until a golden crust forms on each piece.

Remove the pork from the dutch oven and set aside in a separate plate.

Note: It is better to brown a few pieces at a time for even cooking to create your flavors. 

Crowding the pan will cause the pork to steam and not form the yummy flavors you want to achieve

Place into the dutch oven - Onions, Carrots and Celery. Cook the veggies for 6 to 7 minutes on a medium low heat until they become soft and tender. Add the chopped garlic and cook for 2 minutes more. Mix in the tomato paste and cook for 3 minutes. Add flour, mix into veggies and cook for 2 minutes. Add the red wine and cook for 3 minutes till it thickens and wine becomes concentrated.

Place the browned pork back into the dutch oven. Add the beef stock, bay leaf and parsley. Mix all together.

Braising your pork.

Place lid on top of dutch oven and place the dutch oven into your pre-heated conventional oven.

Cook for 3 hours allowing the pork to become fork tender.

A Dutch Oven is a large heavy pot, usually of cast iron with an enamel finish and with a tight fitting lid. This allows even cooking both on top of the stove as well as in the oven.

You can also use a large pot with handles on the side and with a tight fitting lid, as long at it is ovenproof…

Braising is a method of slow cooking in liquid which results in a extremely tender dish.

Mama Carol's Pork Rub

1 cup Brown Sugar  -  ¼ cup Dry Mustard

½  Tbsp 

Paprika, Cinnamon, Onion Powder, Garlic Powder, 

½ tsp

Cayenne Pepper, Oregano, Ground Black Pepper

¼ tsp Sea Salt

Mix all ingredients in a bowl to blend. Sprinkle on all of your favorite pork recipes… and store the rest for next time.

Note: The liquid in the dutch oven needs to come up to the top of pork. If after you pour the beef stock in and the liquid doesn't't,  pour water into the mix till it just comes to the top of the pork (Don't cover the pork with liquid – just to the top) 


Melt In Your Mouth Dutch Oven Pork

Recipe by

Tony LeDonne

Melt In Your Mouth Dutch Oven Pork

Click the movie reel to view or download 

(Power Point Presentation)

A step by step cooking presentation.