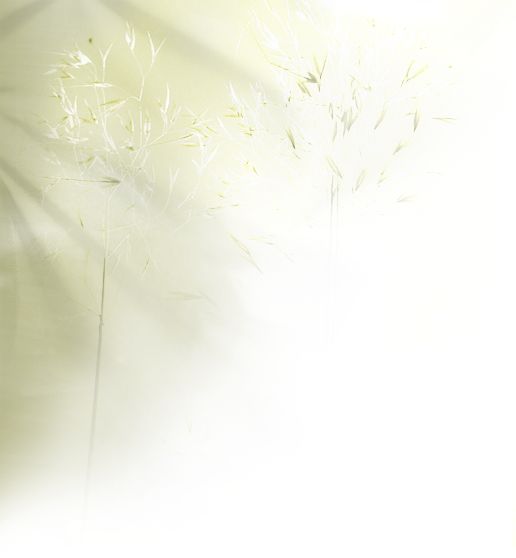 Succulent, Tender and just down right tasty. Roasted with Potatoes, Mama's Pork Rub and a little help from the Apricot Tree makes this recipe combination a fantastic meal. The average pork roast in restaurants or prepared roasts from the markets start out at 400mg of sodium and skyrockets from there. Roasting is a natural way to create flavor without all that salt. At 83mg's of sodium per serving, you just can't go wrong. That includes those red tater's… This Roast is a great way to satisfy all your friends and family…

Apricot Glazed Pork 

& Roasted Red Potatoes  -  Serving's: 6

Per Serving: - Calories 375; Sodium 83mg; 

Fat 11g; Protein 32 g; Carbohydrate 36 g; 

Cholesterol 71 mg; Dietary fiber 3g

Apricot Glazed Pork 

& Roasted Red Potatoes

Click the movie reel to view or download 

(Power Point Presentation)

A step by step cooking presentation.

Enjoy, 


From Our Unsalted Heart To Yours...
Pre Heat Oven to 400 degrees f.

Prepare Mama's Pork Rub

Pork Loin Roast

Rinse Roast under cool water. Dry with paper towel. 

Sprinkle Pork Rub over entire roast. 

Cut Red Potatoes into quarters (4 pieces)

Cut Onions in to large slices. 

Chop Garlic into large pieces.

Place Potatoes, Onions & Garlic into mixing bowl and

sprinkle on No-salt seasoning and mix.

The ingredients listed for this recipe have been chosen to help 

lower the sodium content of your final dish. 

This will help you with a heart healthy life style.

Mama Carol's Pork Rub

1 cup Brown Sugar  -  ¼ cup Dry Mustard

½  Tbsp 

Paprika, Cinnamon, Onion Powder, Garlic Powder, 

½ tsp

Cayenne Pepper, Oregano, Ground Black Pepper

¼ tsp Sea Salt

Mix all ingredients in a bowl to blend. 

Sprinkle on all of your favorite pork recipes… 

and store the rest for next time.

Place a Dutch Oven or Oven safe Skillet on top of the stove. Place 1 tablespoon of Extra Virgin Olive Oil in the pan. Heat oil to medium then sear the roast on all sides.

Note: Searing means to brown your meat on all sides creating a crust on the surface 

                of the meat to seal in all of the juices while roasting…

Add Potatoes, Onions and Garlic to the skillet. Place lid on skillet and place into your oven. Roast for 1 hour. Roast will be done when it reaches an internal temperature of 145 degrees f.  

Apricot Glaze

Mix together in a small bowl ½ cup apricot preserves and 1 tablespoon apple juice concentrate. Brush a thick coat of glaze mix onto your roast. Lower oven tempearture to 350 degrees f. then place the roast back into the oven for 10 minutes-(no lid).

Remove from oven and place roast onto a serving dish. Allow the roast to rest for 15 minutes before slicing.

Note: It's important not to slice the roast too soon as you do not want the natural juices to be lost onto the plate. Resting will allow the juices to stay in the roast giving you a tender juicy roast at serving time.

Making Gravy

After placing your roast into a serving dish, place the dutch oven/ skillet back on the stove and heat to medium high. Scrape up all of the Yummies on the bottom of the pan then pour chicken broth into pan. Bring to a low boil and add Wondra flour. Mix with whisk or wooden spoon till a nice light brown gravy starts to form. Lower heat and simmer for 3 minutes while stirring till desired thickness.

Place into a gravy boat or small dish for serving over your sliced roast.

Slice your roast, pour on the gravy and serve.



 Healthy Food with Great Taste

Recipes Designed To Help Lower Your Sodium For Life

A Heart Healthy Life Style

Apricot Glazed Pork  & Roasted Red Potatoes

Recipe by  

Tony LeDonne

Pork Loin Roast

Mama Carol's Pork Rub

Extra Virgin Olive Oil

Cracked Black Pepper 

Apricot Preserves - (reduced sugar)

Apple Juice Concentrate (frozen)

Wondra - Quick mixing flour

Chicken Broth – low sodium

Red Potatoes

Boiling Onions

Garlic

Olive Oil Spray

No-Salt Seasoning (Kirkland)

Black pepper

3 1/2

1

2

1/2

1/2

1

1

1/2

1 1/2

4

3

4

1

1/4

lbs

Tbsp

Tbsp

tsp

cup

Tbsp

Tbsp

cup

lbs

small

cloves

squirts

tsp

tsp