A good stir-fry sauce that is low in sodium is very difficult to find. After all the basis for most of them is soy sauce which is extremely high in sodium. We set out to make a great tasting stir-fry sauce that of course, was low in sodium. I think you will agree that we came up with a winner. It has a great deal of flavor that will enhance your stir-fry recipes and is very simple to make. The average stir-fry sauce starts out at 580mg of sodium per tablespoon and climbs to well over 1000mg. Our sauce has 213mg of sodium per 1/4 cup which is  53mg per tablespoon. That's a huge difference.  Easy to make and has a big flavor for you to enjoy...

Stir-Fry Sauce  -  Serving's: 12 - (1/4 cup servings)

Per Serving: - Calories 45; Sodium 213mg;

Fat 2g; Protein 1g; Carbohydrate 6g;

Cholesterol 0mg; Dietary fiber- trace  

2

2

2

2

4

4

1/8

1

2

1

2

4

Tbsp

tsp

tsp

cups

Tbsp

Tbsp

tsp

tsp

Tbsp

Tbsp

Tbsp

Tbsp

Sesame Oil

Garlic - minced or pressed

Ginger - minced

Chicken Broth - low sodium

Lite Soy Sauce - low sodium

Brown Sugar

Red Pepper Flakes

Black Pepper - ground

Lemon Juice

Lemon Zest

Cornstarch

Water

Heat the sesame oil in a small saucepan to medium. Add garlic and ginger to the oil and cook for 30 seconds allowing the  flavors to combine. Add the unsalted chicken broth, lite soy sauce, brown sugar, red pepper flakes, lemon juice, lemon zest and ground black pepper. Mix to combine.

Mix the cornstarch and water together into a small cup. Cornstarch mix should be smooth with no lumps.

Bring the mix to a boil while stirring with a whisk. Mix in the cornstarch and bring mix back to a boil while stirring. Lower heat to a simmer as soon as the mix boils. Simmer for 30 seconds then remove from heat.

This makes 3 cups of sauce.

Using an Ice cube tray, freeze the sauce in 2 tablespoon cubes. When sauce is frozen, remove from trays and store in a freezer bag in the frezzer. This allows you to use the sauce as needed. (Sauce will stay good in freezer for up to 3 months)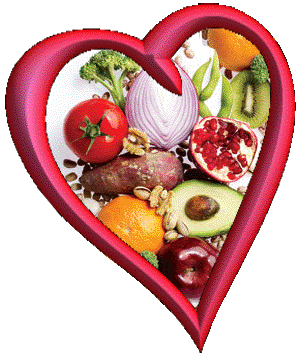 Healthy Recipes With Great Taste

Designed To Help Lower Your Sodium For Life

A Heart Healthy Life Style

Enjoy,


From Our Unsalted Heart To Yours...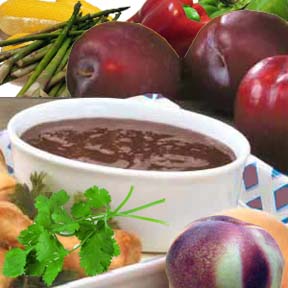 Stir-Fry Sauce

Recipe by

Tony LeDonne