Chicken Soup… What can be said about a soup that seems to have been around since the dawn of time. Mama's Chicken Soup is wonderfully fragrant with a bright spicy taste. Large veggies with a light creamy texture that is produced by potato and pasta. And of course the star attraction, the Chicken. Roasting the chicken gives this soup a richness in flavor. Add cut Fideo pasta to the mix and you have a complete meal that will have you purring for more… The average chicken soup comes with the usual mountain of salt starting out at 650 mg of sodium and quickly grows from there to well over 2,000 mg's depending on who is making it…Mama's Chicken Soup is 324 mg's and a whole lot of roasted chicken goodness with a kick…

Mama's Chicken Soup with a Kick

Serving's: 6

Per Serving: - Calories 322; Sodium 324 mg; Fat 9g; Protein 17 g; Carbohydrate 36g;

Cholesterol 35 mg; Dietary fiber 4g

Mama's Chicken Soup with a Kick

Click the movie reel to view or download

(Power Point Presentation)

A step by step cooking presentation.

Enjoy,


From Our Unsalted Heart To Yours...
Prepare Mama's Poultry Rub

Pre-heat Oven to 375 degrees f.

Rinse Chicken under cool water then pat dry with paper towel. Place foil on baking tray. Squirt a baking tray with olive oil spray.

Place Chicken on baking tray then sprinkle with Mama's Poultry Rub. Place into oven and cook for 35 minutes.

Let chicken cool for 15 minutes, remove meat from the bones. Cut up into bite size pieces.

The ingredients listed for this recipe have been chosen to help

lower the sodium content of your final dish.

This will help you with a heart healthy life style.

Healthy Recipes with Great Taste

Designed To Help Lower Your Sodium For Life

A Heart Healthy Life Style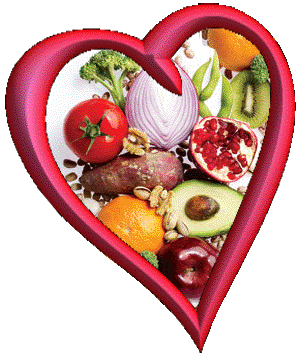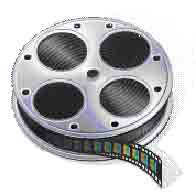 - 6 oz


  Chicken Legs Quarters
- squirt


Olive Oil Spray
- tsp


   Mama's Poultry Rub
- Tbsp


Extra Virgin Olive Oil
- med


  Onion – chopped
- cloves

      Garlic – chopped
- med


  Red Bell Pepper – sliced
- med


  Carrots – cut into ½" rounds
- stalks

      Celery Ribs – cut into ½" pieces
- small


Russet Potatoes
- cup


  Peas - fresh or frozen
- cup


  Corn – fresh or frozen
- small


Jalapeno – Green
- small


Jalapeno – Red
- cups


Chicken Broth – low sodium
- cup


Vermouth or White Wine
- tsp


  Cumin
- tsp


  Chili Powder
- tsp


  Sea Salt
- tsp


  Cayenne Pepper
- cup


  Fideo Pasta - cut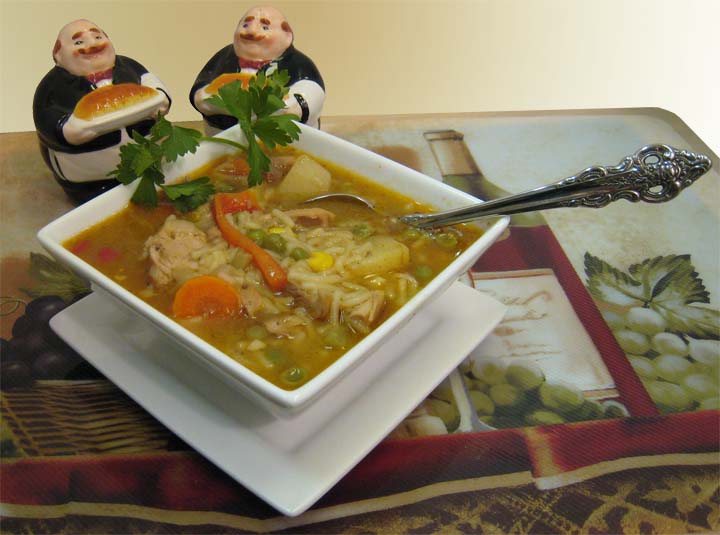 It's important to prepare all of your ingredients before you start to cook.

Do all of your chopping, grating and pre-measuring,

and you will have a great meal that is easy to make.

Mama Carol's Poultry Rub

¼ cup brown sugar  -  

½ Tbsp dry mustard

⅛ tsp cayenne pepper   - 

1/16  tsp sea salt

½ tsp – paprika, onion powder, garlic powder

¼ tsp – ground black pepper, sage, poultry seasoning

Mix together in a bowl and sprinkle on your Poultry.

And save the rest for next time…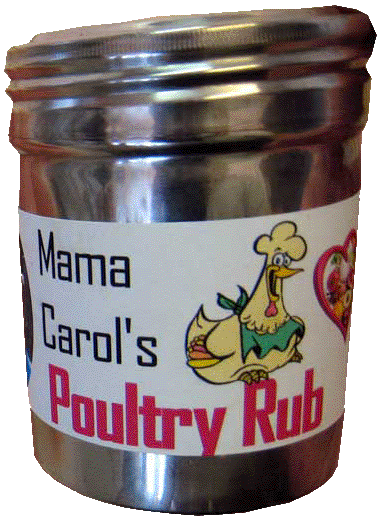 Chop Onions and garlic, cut Celery into ½" pieces.

Slice potatoes into 1" pieces. Cut Carrots into 1" rounds. Cut Bell Pepper into ¼" slices and chop Jalapeno peppers.

Let's get Cook'n...

Place large soup pot on the stove and pour in Extra Virgin Olive Oil. Heat pot to medium then place in onions and sauté for 3 minutes. Add Garlic, Jalapeno, Bell Pepper, Celery, and saute for 3 minutes more with the onion. Add Chili Powder, Cumin, Sea Salt, Cayenne Pepper and Chicken to the pot and mix. Add Chicken broth, Peas, Corn, Vermouth, Potato then simmer soup for 1 hour on a low heat. Add a little black pepper to taste. Add Fideo pasta. Simmer for 15 minutes

Mama's Chicken Soup with a Kick

Recipe by

Tony & Carol LeDonne.